Students Help Out with the Samaritans Shoe Box Appeal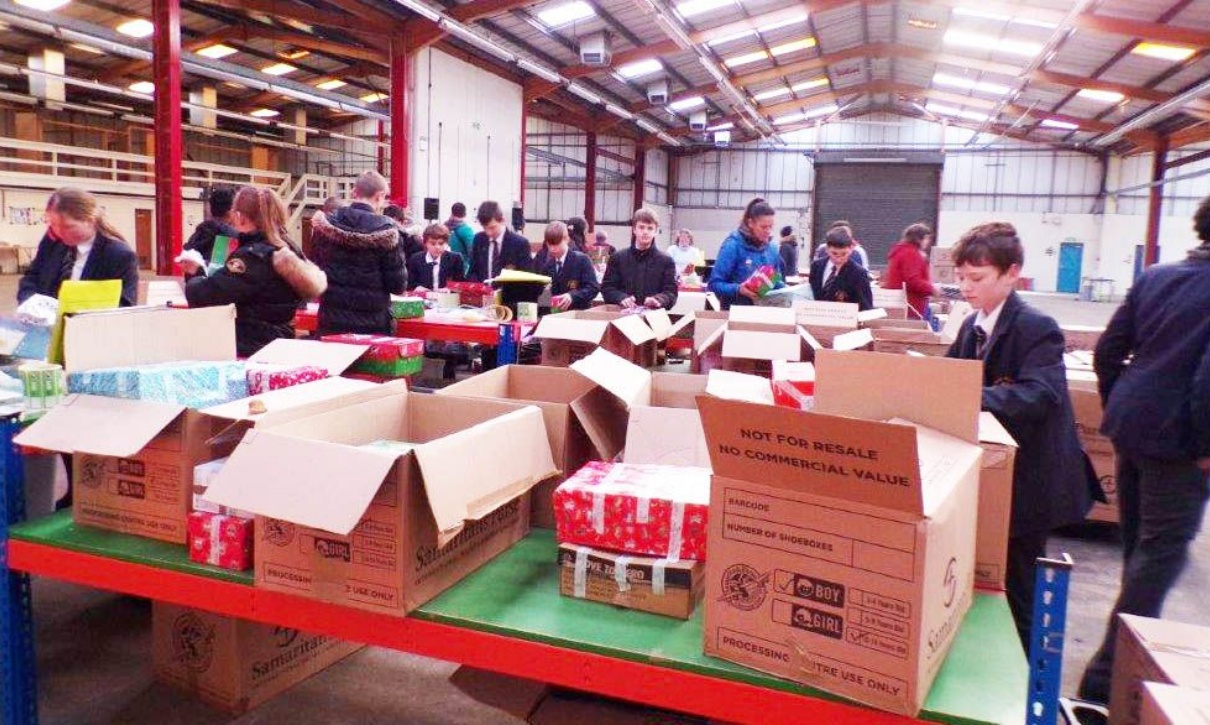 Year 9 and 10 students decorated shoe boxes and took them to dedicated centre to support the Samaritans Shoe Box appeal.
When they arrived, they checked shoe boxes that were packed with various items. Next, they had to label the boxes, boy or girl, dependant on the contents. Another group packed the larger boxes and had to label and number how many boxes there were. Students had to quality assure everything that was being sent to children who were less fortunate that would receive a gift box for Christmas.
A lorry went to Bosnia the previous day and another one was due to go out to families in Ukraine.
The students worked hard and enjoyed the experience and would definitely do this again.
Miss Kirkam and Ms Sandhar