President Kennedy School is Christmas Tree Ready!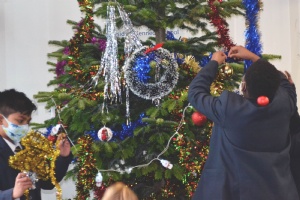 Were they aware?
'Twas the days before Christmas, when all through the school,
Students were behaving, not one broken rule!
The tree in reception was looking quite bare,
A phone call to the Bridge, "Were we aware?"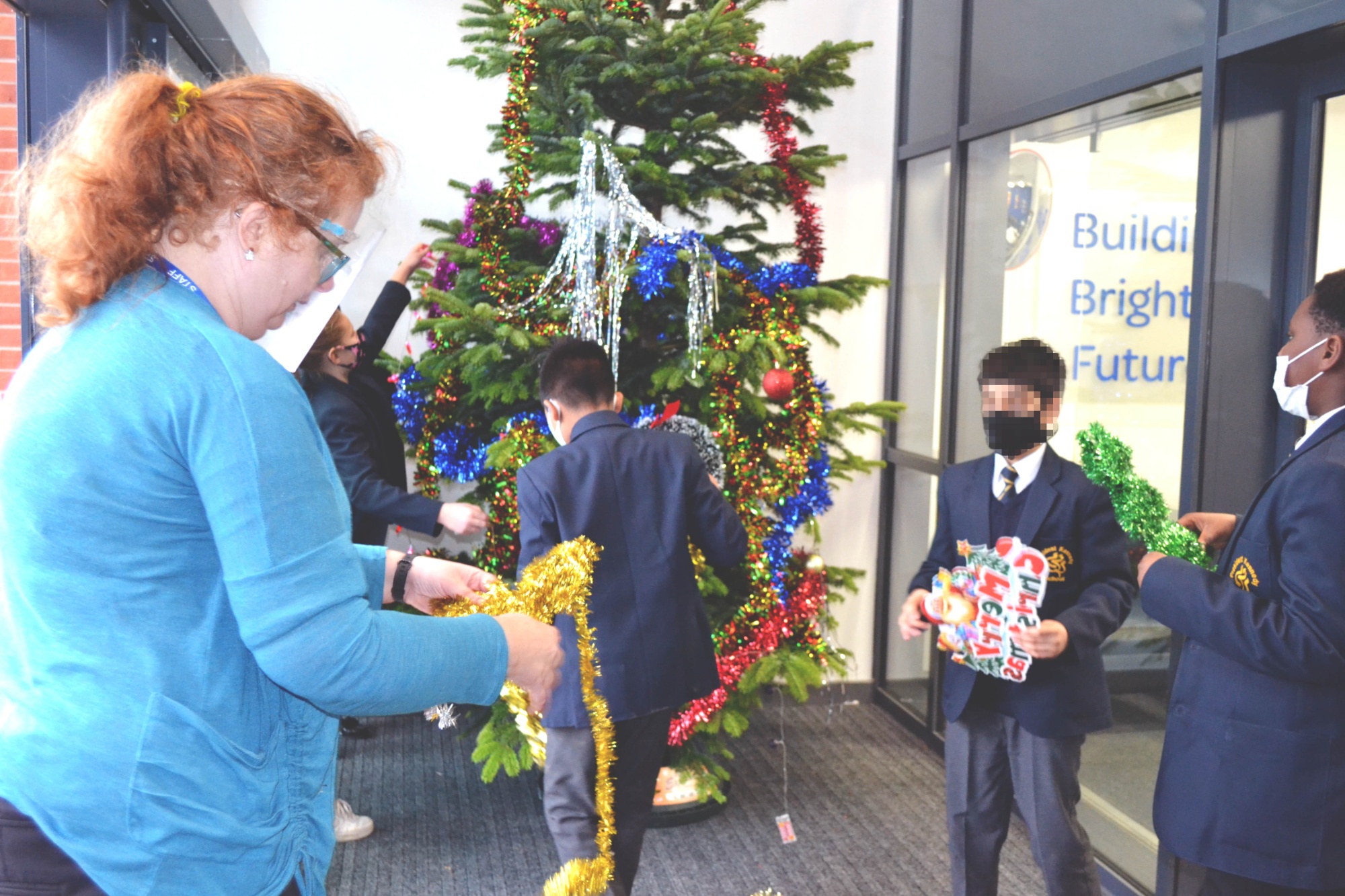 When what to my wondering eyes did appear,
Mrs Wilson's English group who've worked hard this year,
So down to the main door (walking sensibly) they flew,
With masks, antibac and a box of decs too.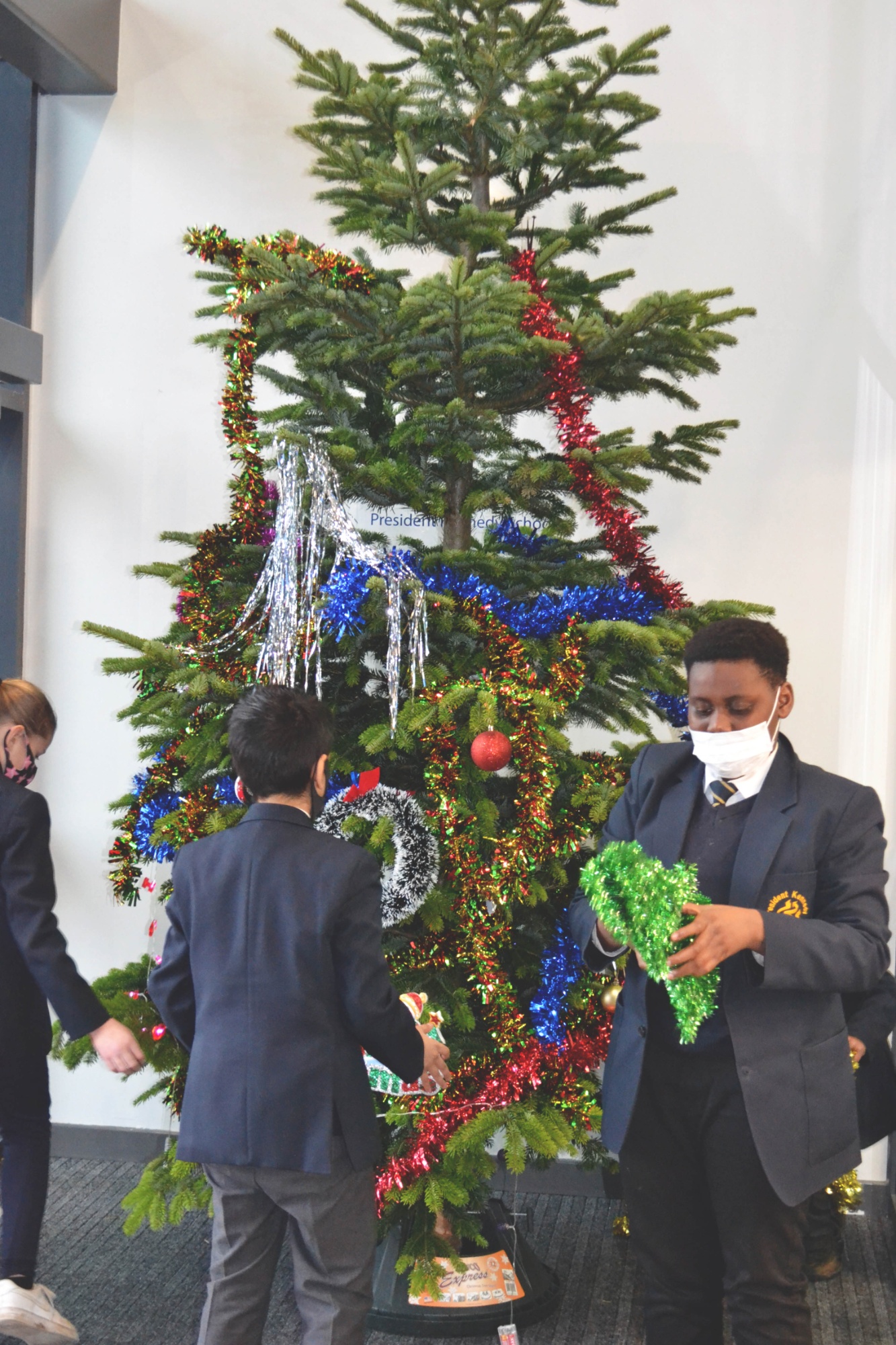 They spoke not a word, but went straight to work,
Such an honour to do so, not a task they would shirk,
Covered in tinsel and baubles, a much better sight,
(though Elf and Safety would not let them reach the full height).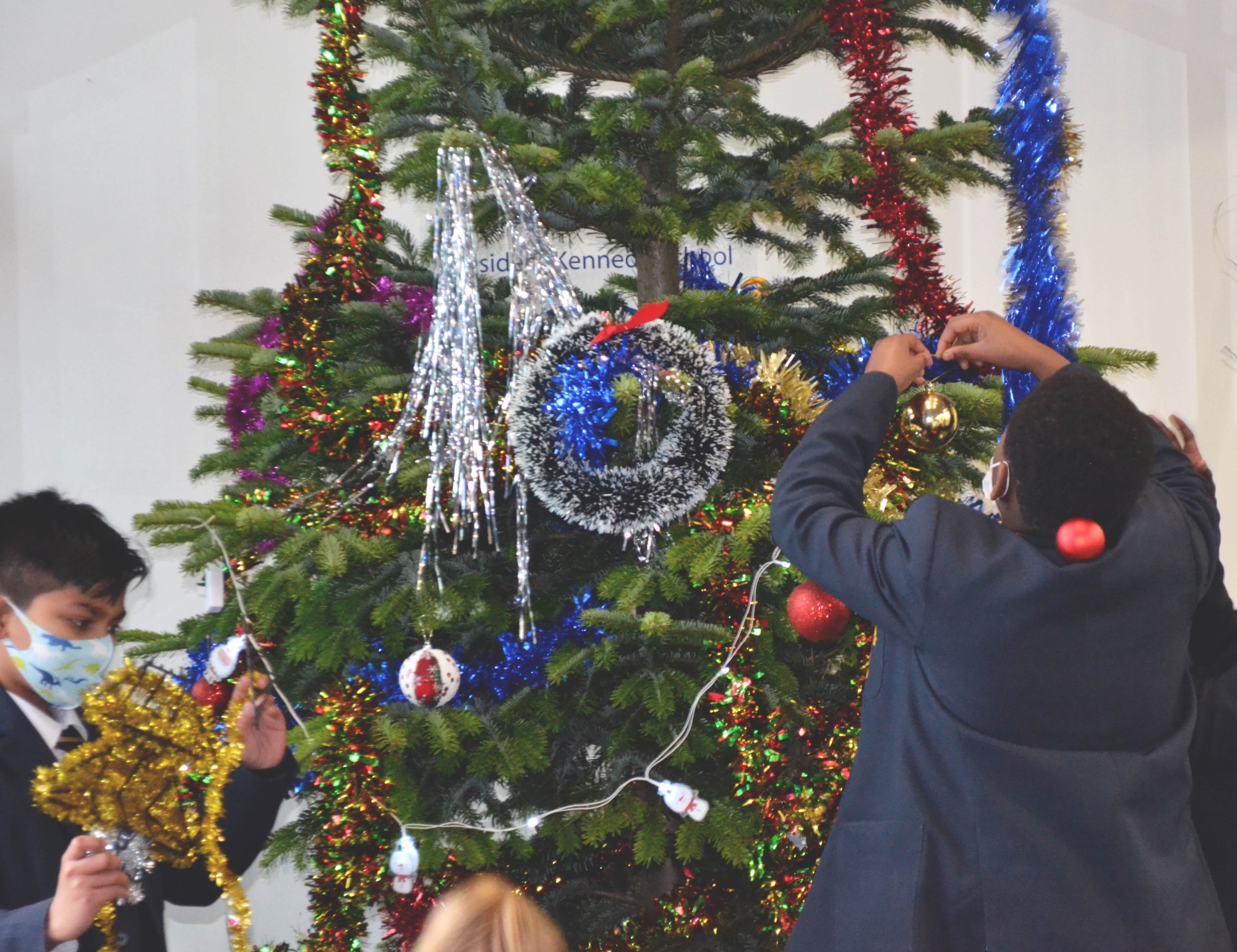 Job done they stopped and took in the view,
And posed for some photos, like this one shared with you,
And I heard them exclaim, as they went back to class,
"Happy Christmas to all, and a new year better than last!