Parents

---
COVID-19 vaccination for students between 12 – 15 years
Please see the following links regarding:
Letter of Consent:
https://www.pks.coventry.sch.uk/attachments/download.asp?file=6530&type=pdf
Covid 19 Vaccination – Frequently asked question for parents/carers
https://www.pks.coventry.sch.uk/attachments/download.asp?file=6529&type=pdf
---
Useful links for online image sharing and where to report harmful content
https://www.childline.org.uk/info-advice/bullying-abuse-safety/online-mobile-safety/remove-nude-image-shared-online/
https://reportharmfulcontent.com/child/
---
Mobile Phones, School Uniform and Wearing of Jewellery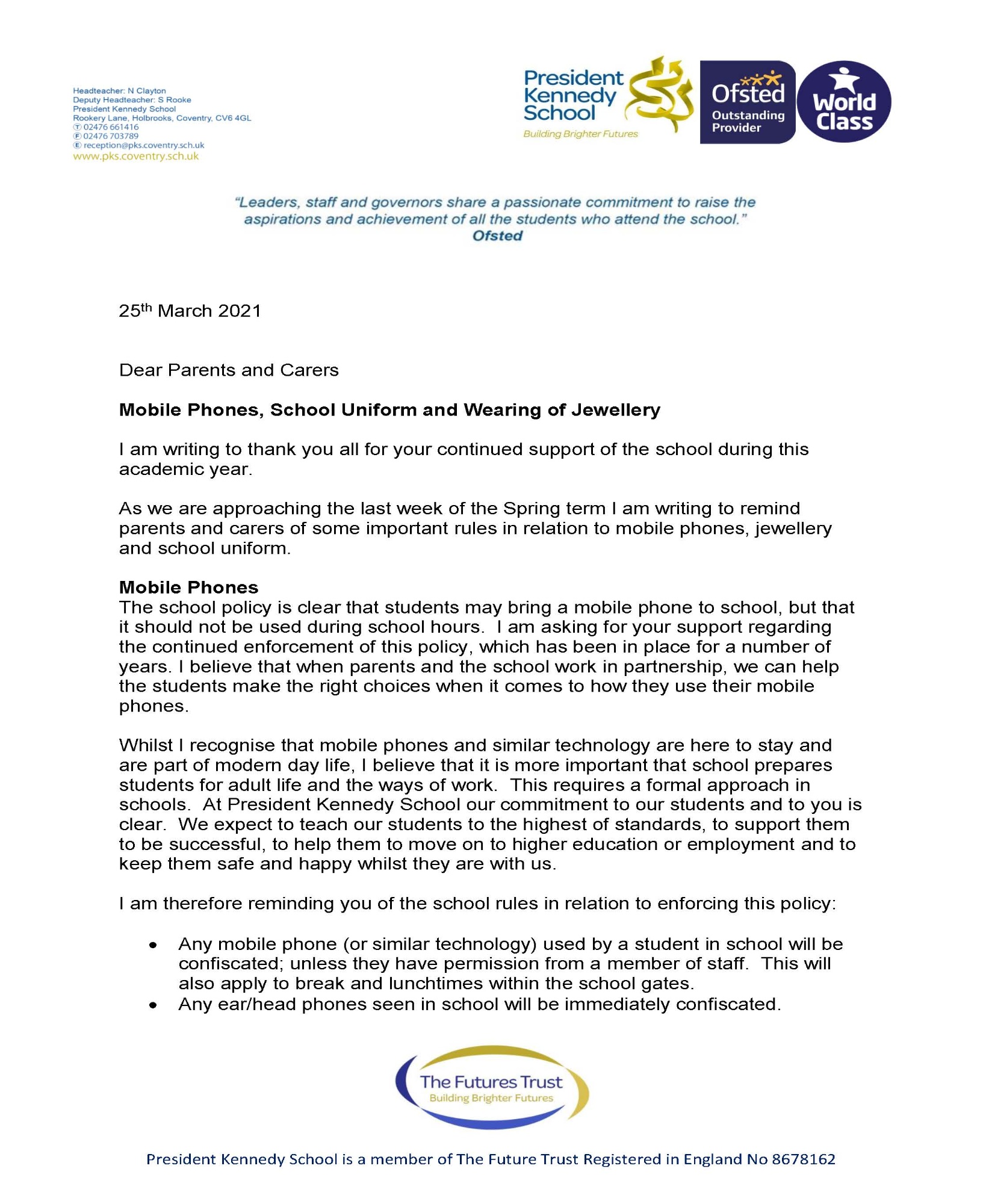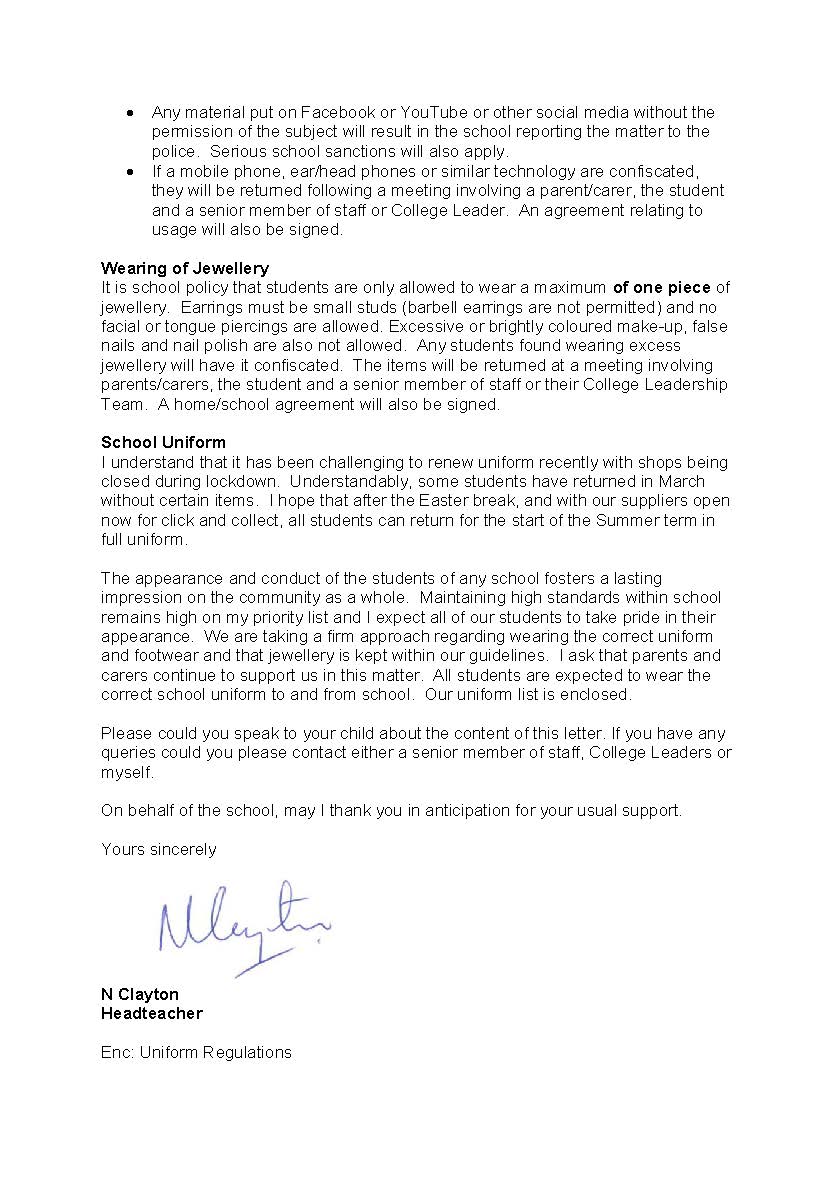 Cat Ballou website, Please click here: Cat Ballou
Andy Blair website, please click here: Andy Blair
---
Update on the Summer Exams for 2021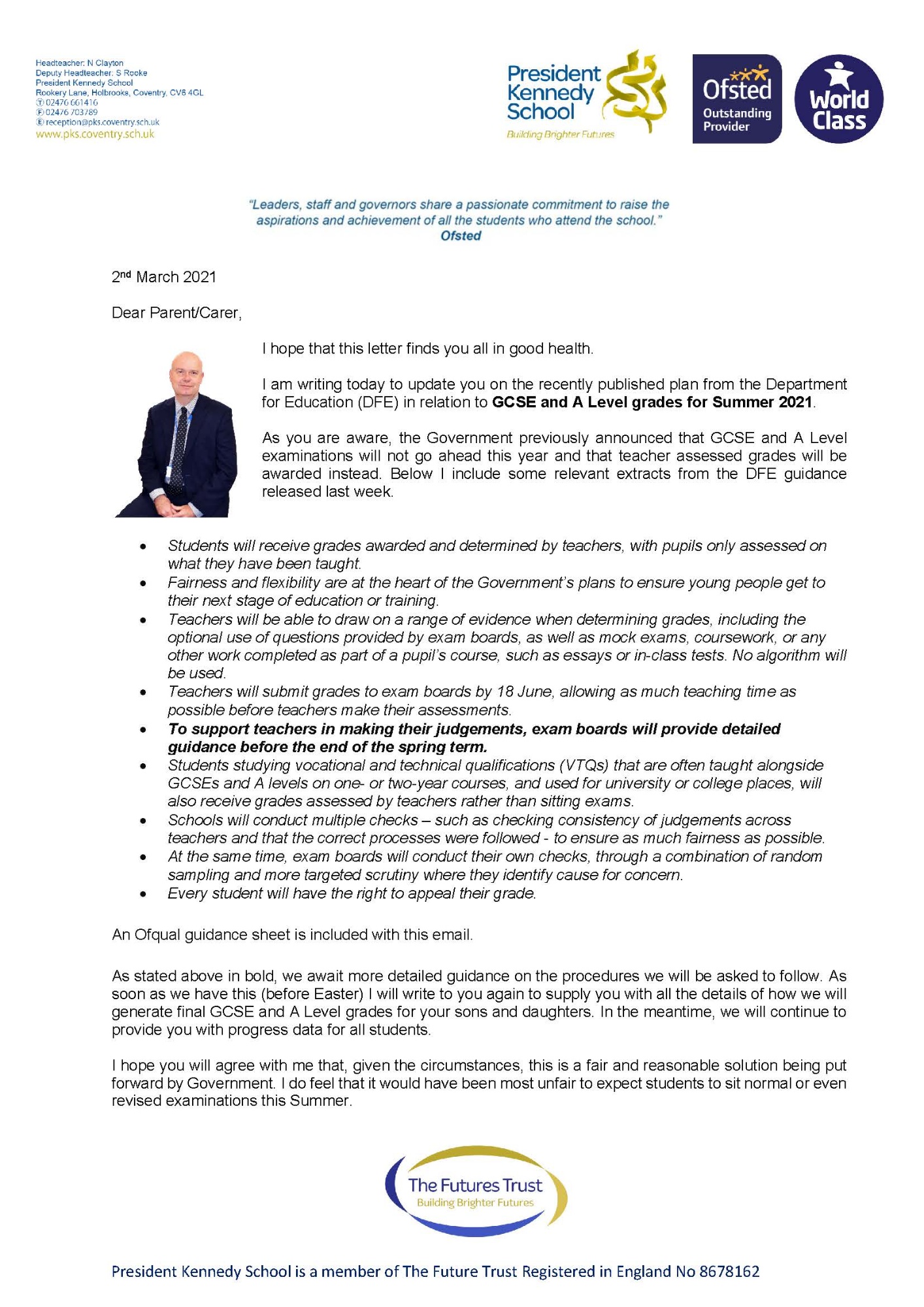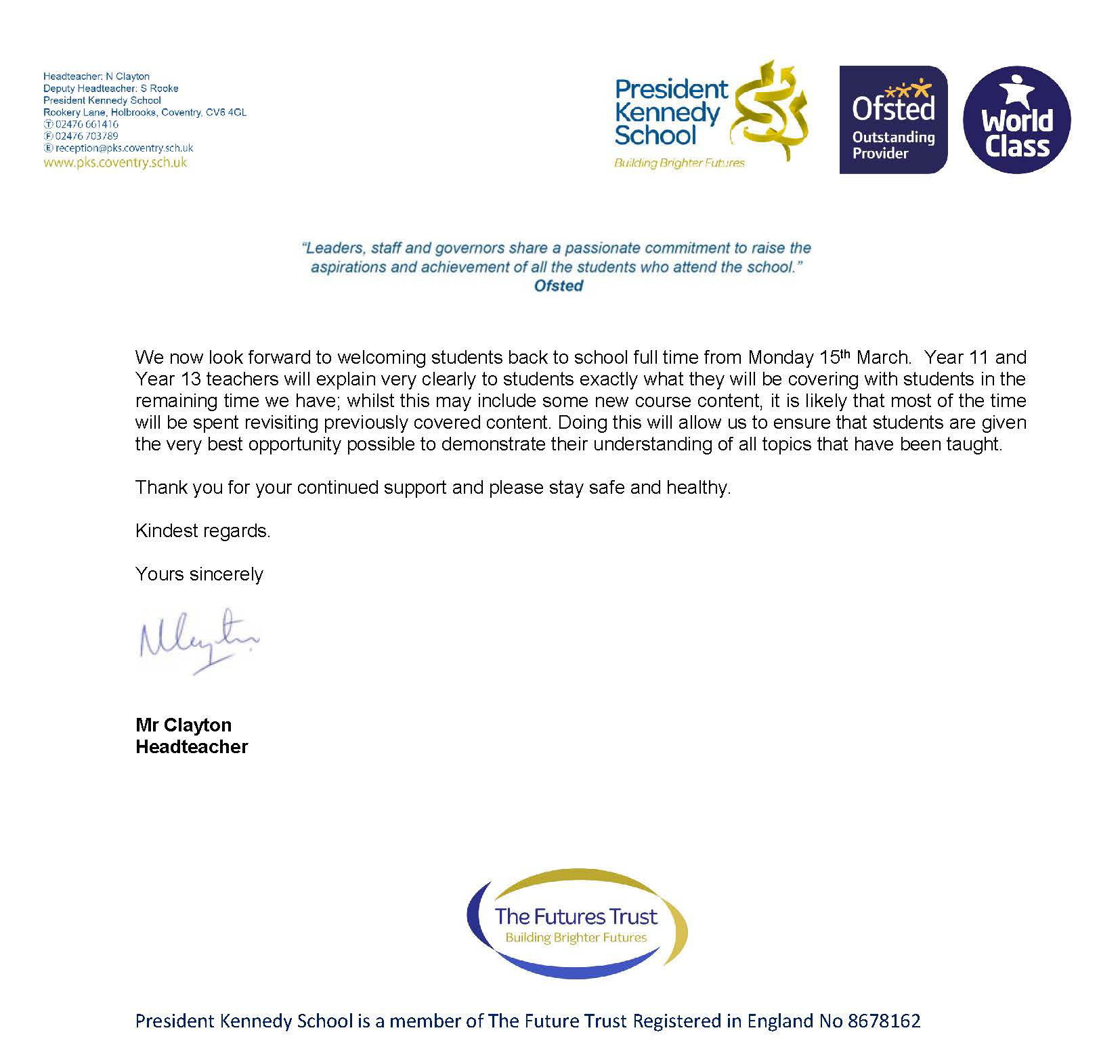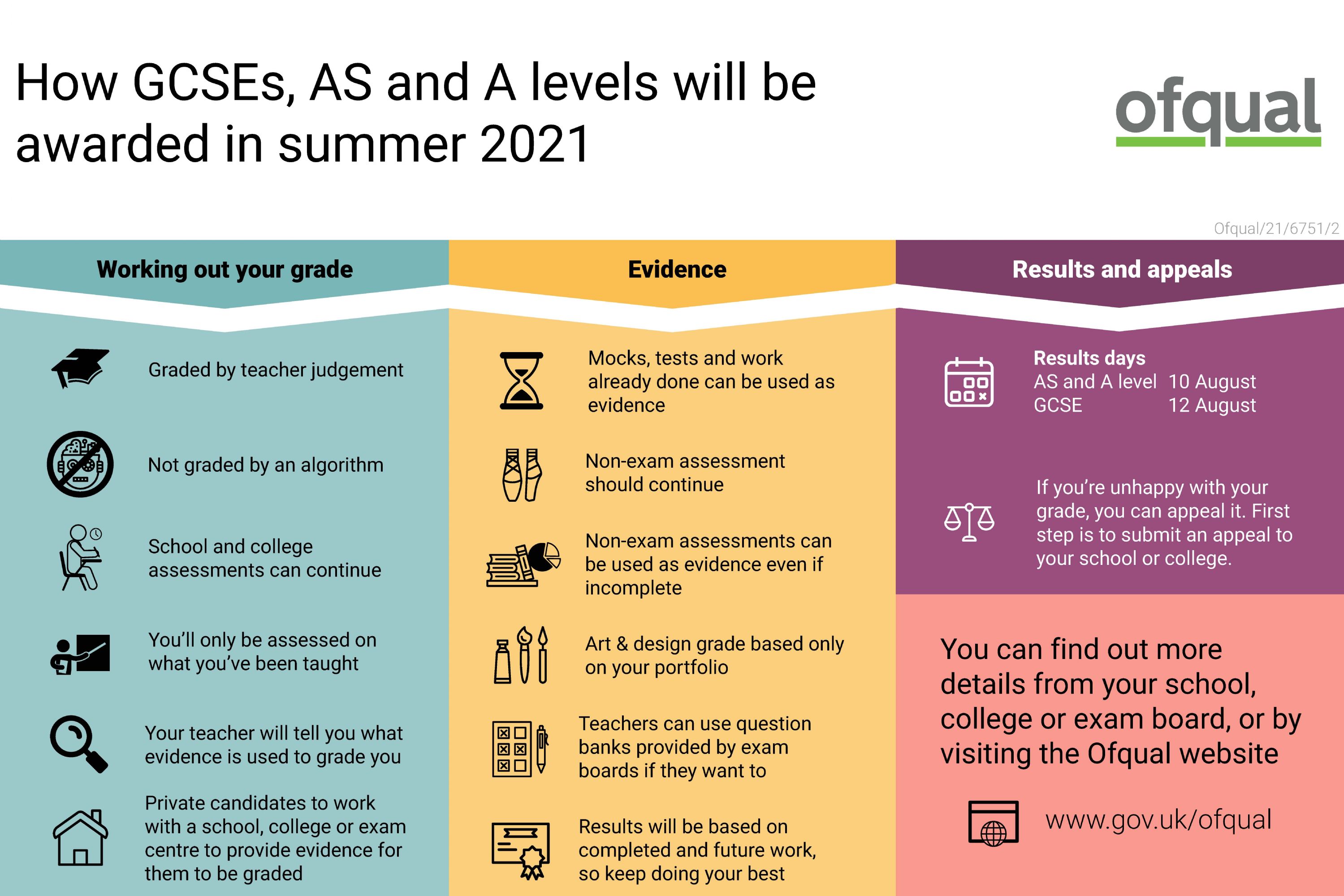 ---
Important Information for the Local Authority and Public Health England
Dear Parent/Carer,
If your child receives confirmation that they have tested positive for COVID-19, we still need to record this information for the Local Authority and Public Health England, even if they are not in school, and follow our usual track and trace procedures.
If your child does test positive, please can you either email the following information to the info@pks.coventry.sch.uk email address or text the school on (07860) 055876 (this number will not accept incoming calls):
· Student name
· Tutor and Year Group
· Date of onset of symptoms
· Nature of symptoms (eg. cough, temperature, loss of sense of taste and smell)
· Date of test
· Date of test result
Thank you for your co-operation in this matter.
Kind regards, President Kennedy School
---
Supporting your Child's Learning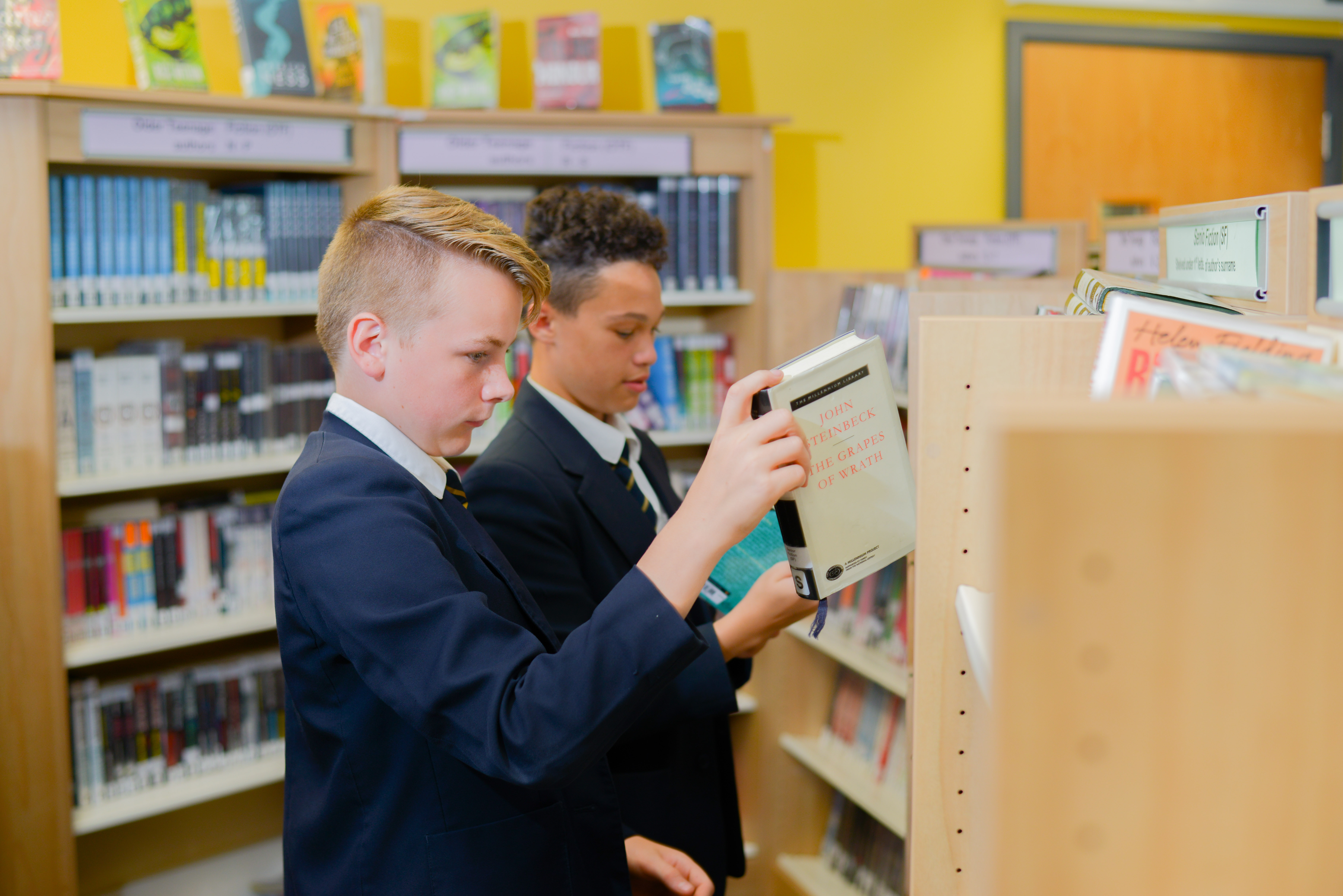 Sora - KS3 Online Library
Here at President Kennedy School, we are passionate about developing a culture of reading for our students, both in and out of the classroom.
There is overwhelming evidence that being an active and engaged reader is beneficial for the personal and academic development of young people.
If you would like to know more about supporting your child's reading at home, or about how they can access our online library Sora, please click on the link below.
What is Sora?
Sora is a digital library where you can access a wealth of different fiction and non-fiction EBooks and audiobooks for free for KS3.
---
Click here to find out what your child is studying and how you can support them at home.
---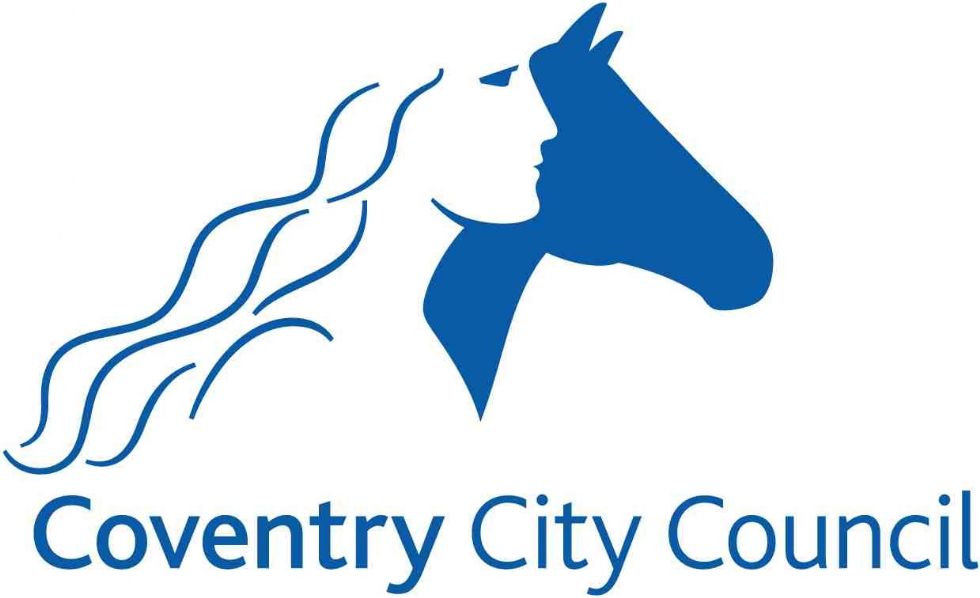 The Coventry Parent website contains views from Coventry parents and carers, and information about what support is available in Coventry.
---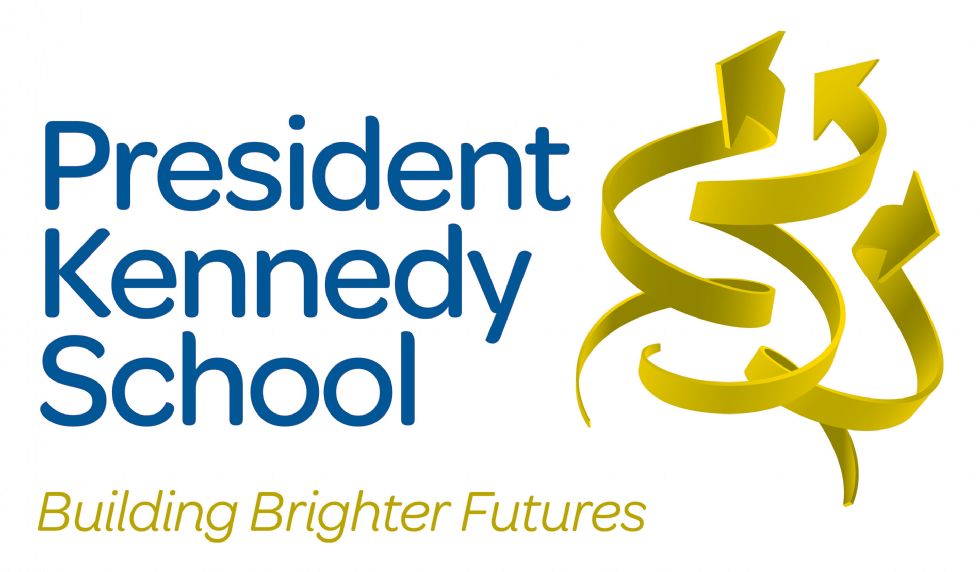 E- Safety Advice for Parents and Carers
Please click the link above to view our E-Safety Advice for Parents and Carers. More information can be found at www.internetmatters.org.
Please Click Here for further DFE Advice and Guidance.
---
Over the next few weeks children may be spending an increasing amount of time online and it is therefore important that they know how to keep themselves safe online.
To support this https://www.thinkuknow.co.uk/ will be sharing a series of age appropriate worksheets for parents to complete with children at home -
https://www.thinkuknow.co.uk/parents/Support-tools/home-activity-worksheets/