Community Sport and Leisure
We are justifiably proud of our sports provision at President Kennedy School. We work hard to ensure our students develop their sporting talent and grow to value participating in physical exercise. We are passionate about encouraging participation by providing a wide variety of opportunities for all students. We also focus strongly on developing elite performance in a range of sports through our sporting academies.
Our extensive facilities include a fully equipped gym and a sports hall, 12 tennis and netball courts, a running track, a cricket strip, football pitches and a rugby pitch.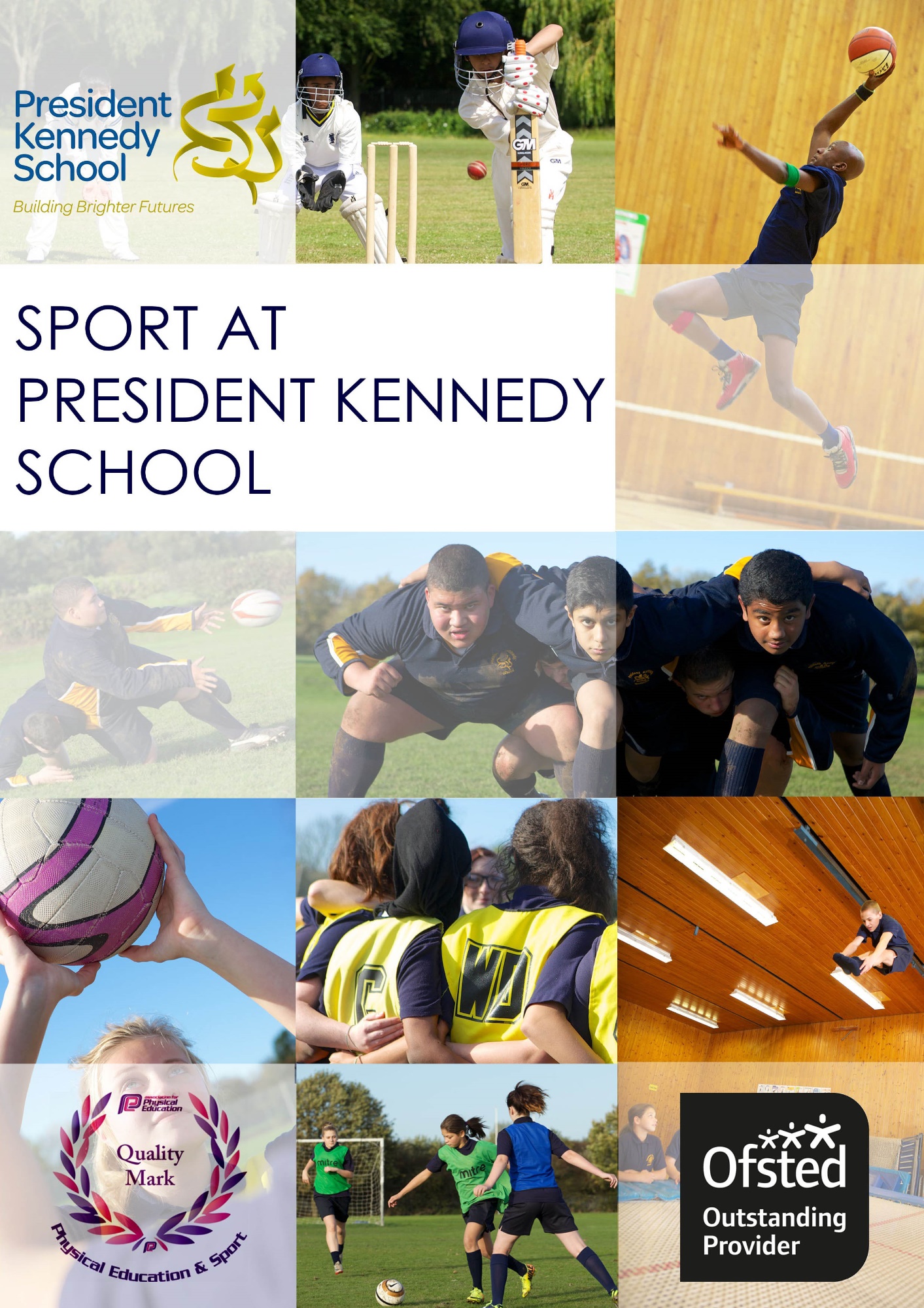 CASUAL SPORT
Badminton (per hour, per court) £3.50
Tennis Courts (per hour, per court) £3.00
SPORTS FACILITIES LETTINGS
Classroom £15.00
Cricket Nets (including nets, mats and wickets) per hour £45.00
Astro Cricket Pitch (suitable for juniors, per hour) £20.00
Football Pitch (senior per match) £45.00
Football match (junior per match) £35.00
Grass Practice Grids/Space (per hour) £15.00
Gym (per hour) £25.00
Main Hall- Theatre (per hour) £35.00
Main Hall- Studio/Rehearsals space (per hour) £15.00
Netball Courts (including access to changing facilities) per hour £20.00
Netball Courts (per hour) £10.00
Sports Hall (per hour) £35.00
OTHER FACILITIES
Band practice room per hour £10.00
Recording Studio (with sound engineer) per hour £30.00
Where applicable VAT will be charged at 20%. Insurance is charged at 10% of total invoice value
Book our facilities…
All of our fantastic facilities are bookable for community use.
Please contact us for more details on these or any of our other facilities.