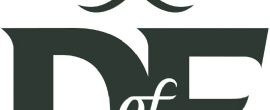 D of E Awards Through Lockdown
Published 22/09/20

Although many students have not been in school, a number of Year 10 and Post 16
students have managed to continue to work towards their Duke of Edinburgh Awards.
When the country went into lock-down, the awards body changed some of the guidelines to allow students to do their volunteering from home helping family members. Students could also change their chosen activity as many times as they
wished. This has meant that students which had been helping out in school with after school clubs, could then continue their service at home.
If a student managed to complete all of their 'Volunteering, Physical and Skill Service', they will now gain a 'Certificate of Achievement' which is sent directly to the student.
Students that have already gained this certificate during the lockdown period are Harman Aujla, Lucy Dillion-Gray, John-William Hinde and Myah Saghir from Year 10. A number of other students are also very close to acquiring this new award.
A big well done to all students that have continued to work towards their DofE award.
Miss Kirkham, Leader in Charge of the Duke Of Edinburgh Award
Read More