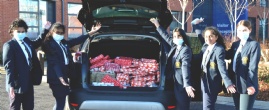 Langar Aid Christmas Present Donation
Published 16/12/20
Langar Aid have been collaborating with Year 8 and 9 at President Kennedy School and the Family Hub in Coventry. The family hub model is an approach to the delivery of early help services centralised around a building, where several different services providing information and support to families, children and young people are based. They will provide early help and support for families, children and young people aged 0 – 19 years up to age 24 where a young person has a disability.
The two main centres Langar Aid will distribute the toys and gifts to are 'The Pathways Families Hub' in Radford and 'The Mosaic Families Hub' in Tile Hill.
Students at President Kennedy School had to apply to become Charity Ambassadors. Qualities required to do this included being involved in fundraising activities in Year 7 and 8.
They drove a strong campaign throughout the school by making posters to promote this important cause as well as speaking about it during tutor period.
Once they received the huge number of kind donations which comprised of unused gifts from across the whole school, including staff and families in the local community, they set upon the task of wrapping them all!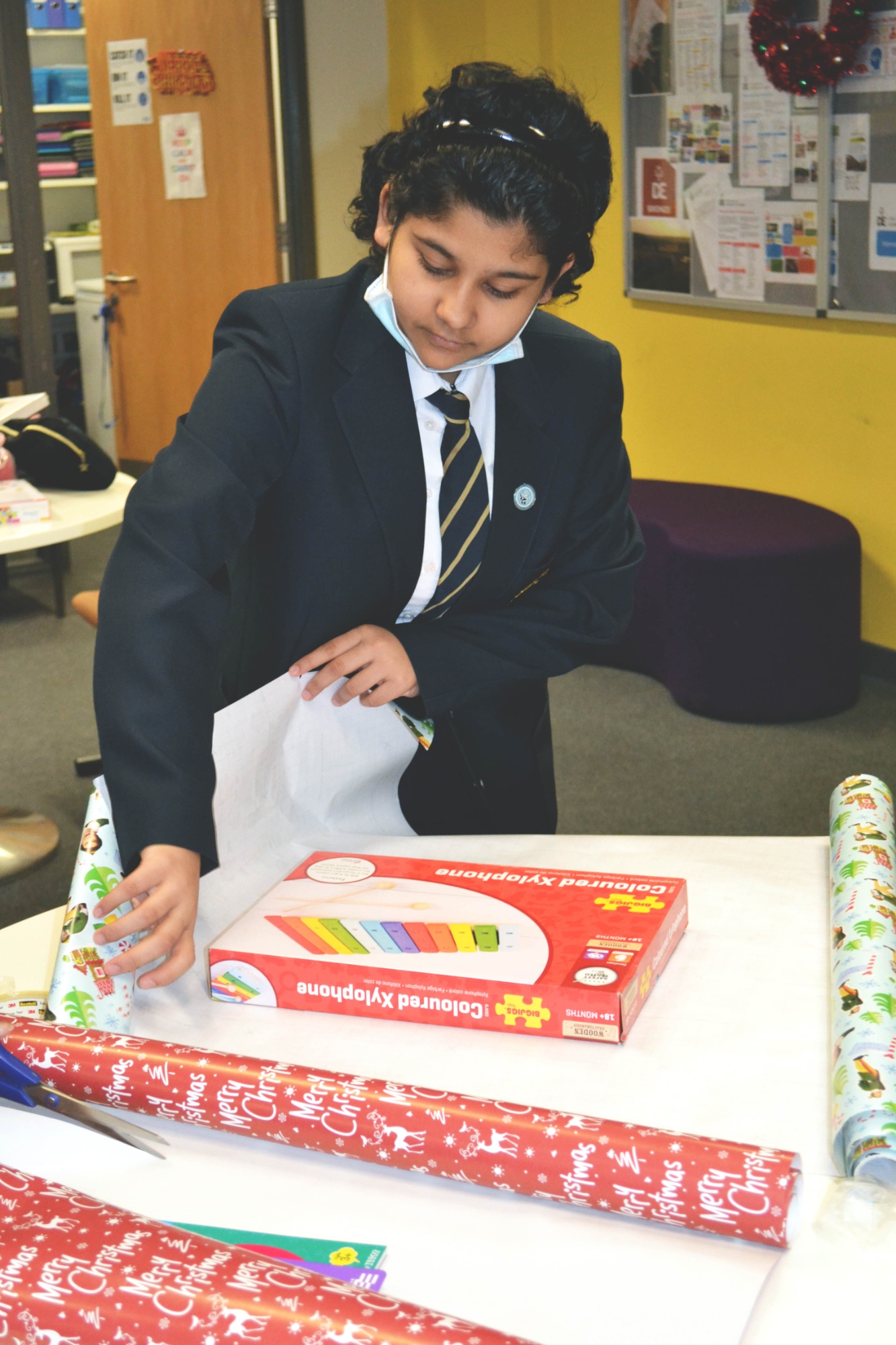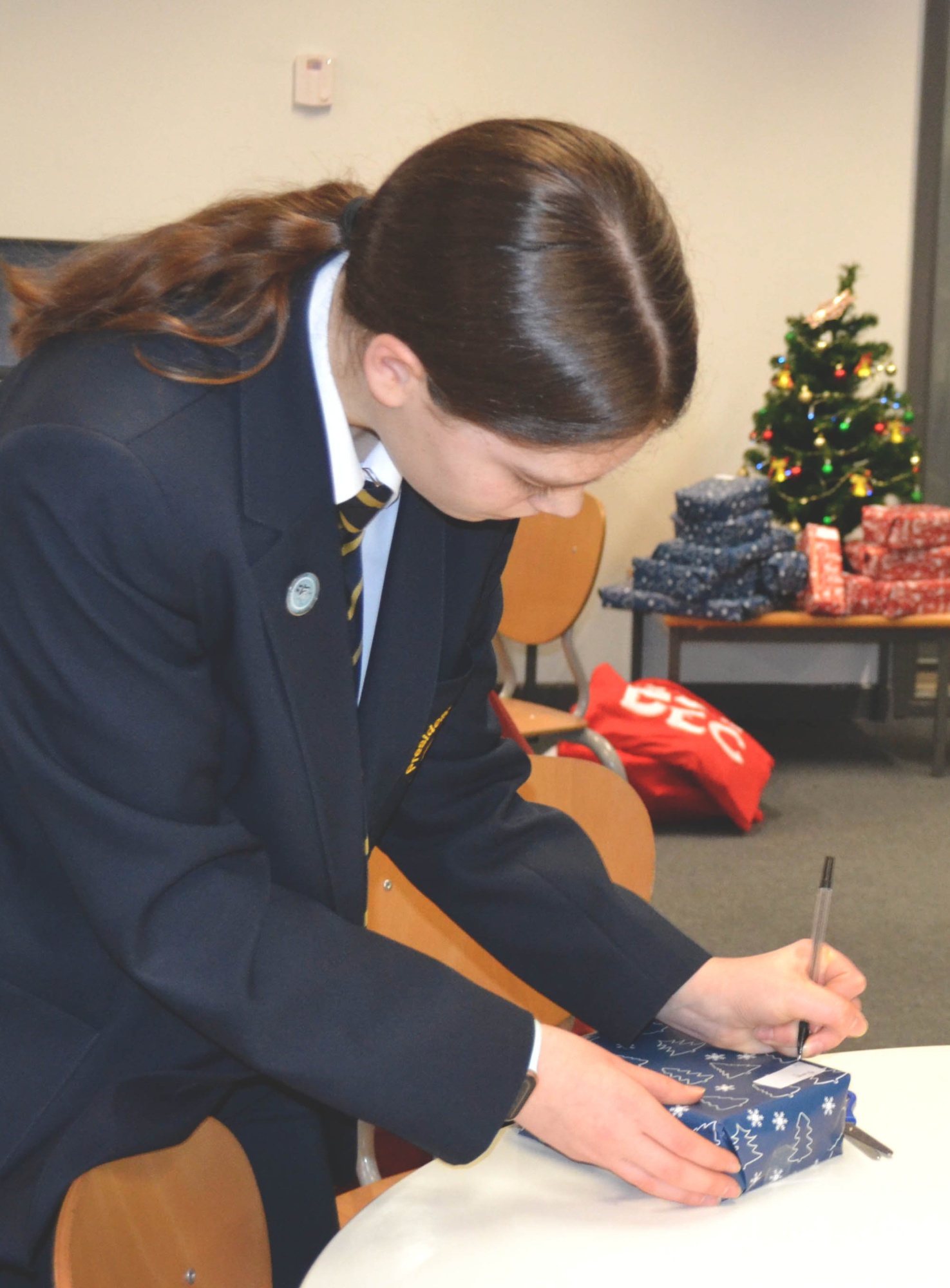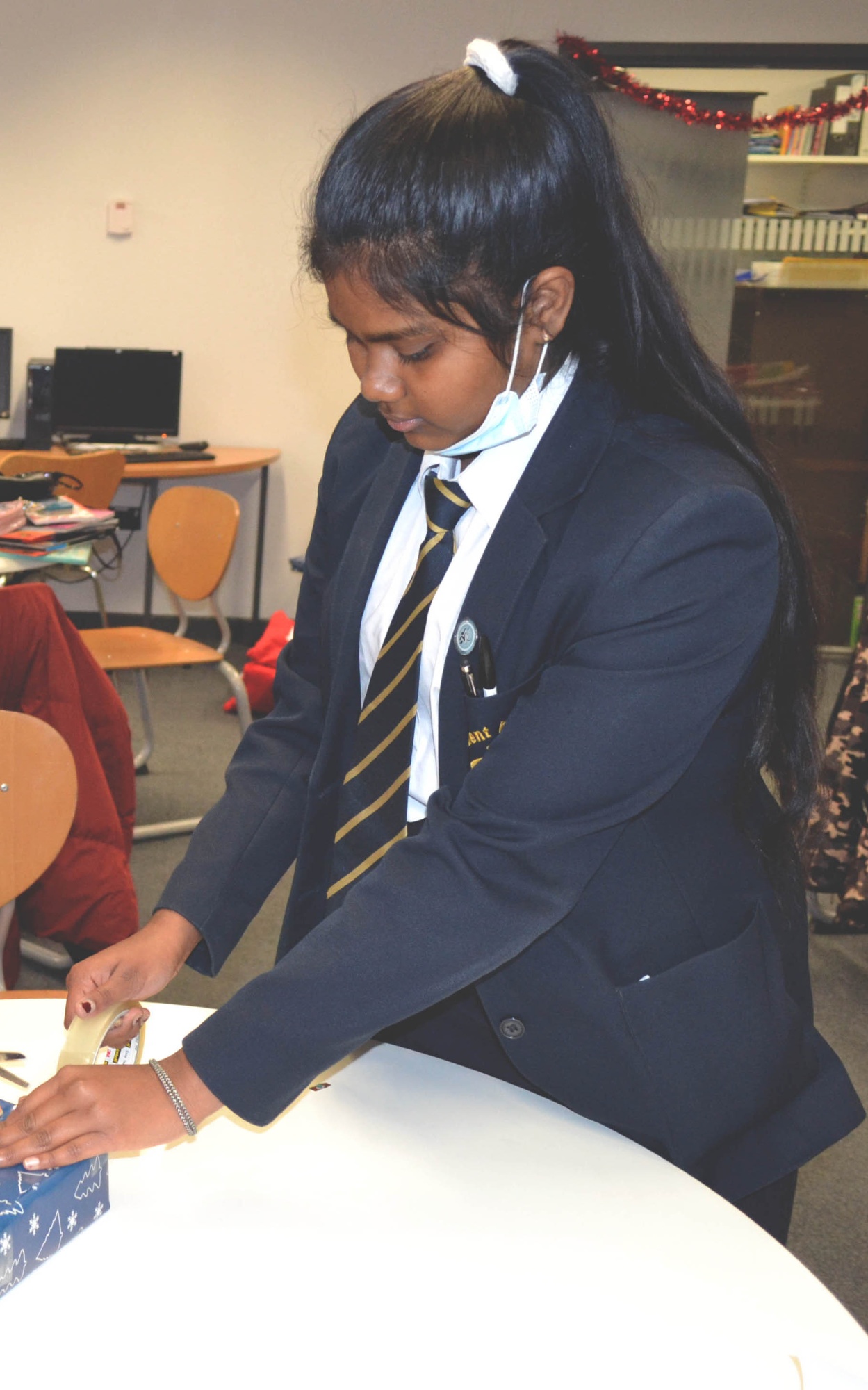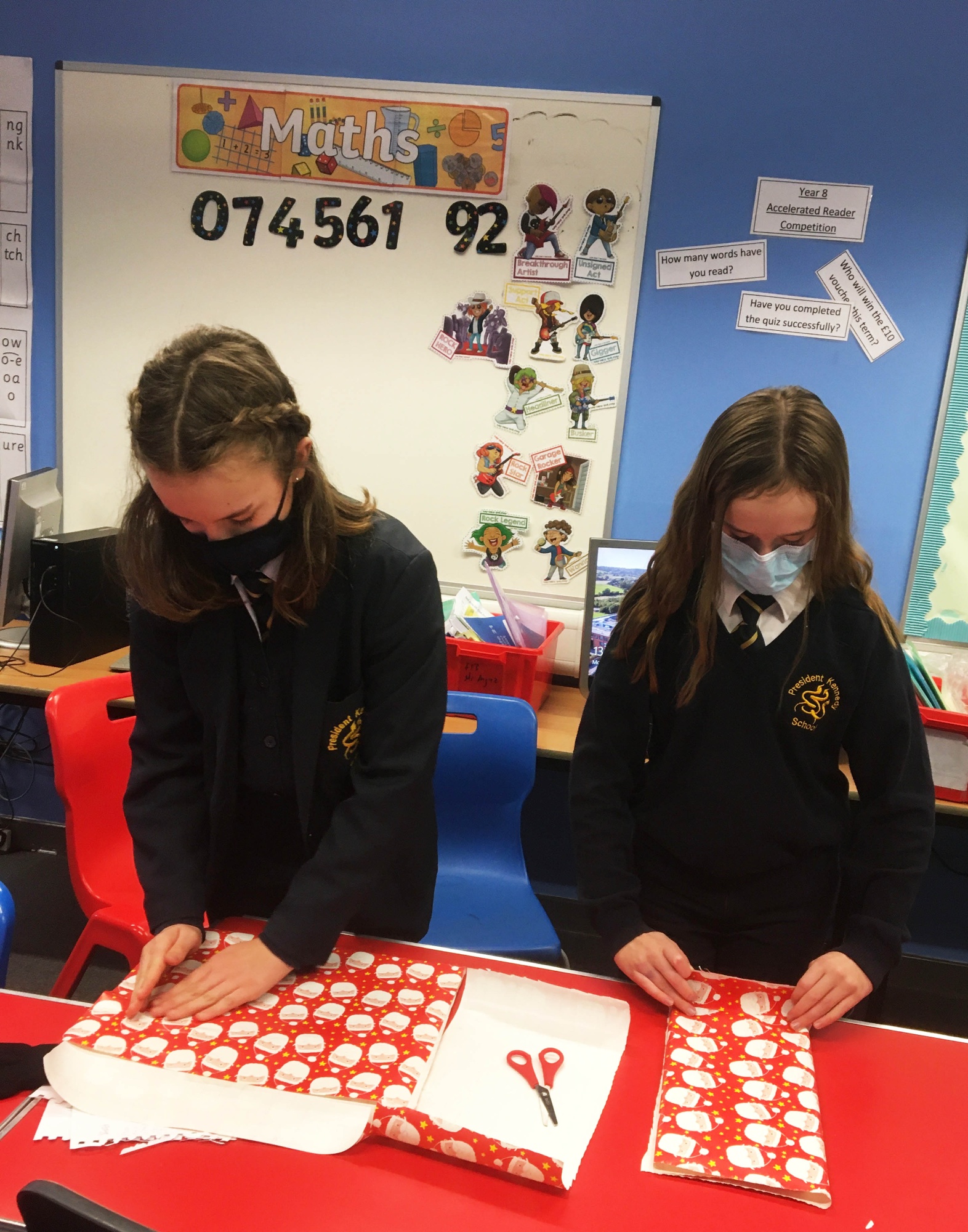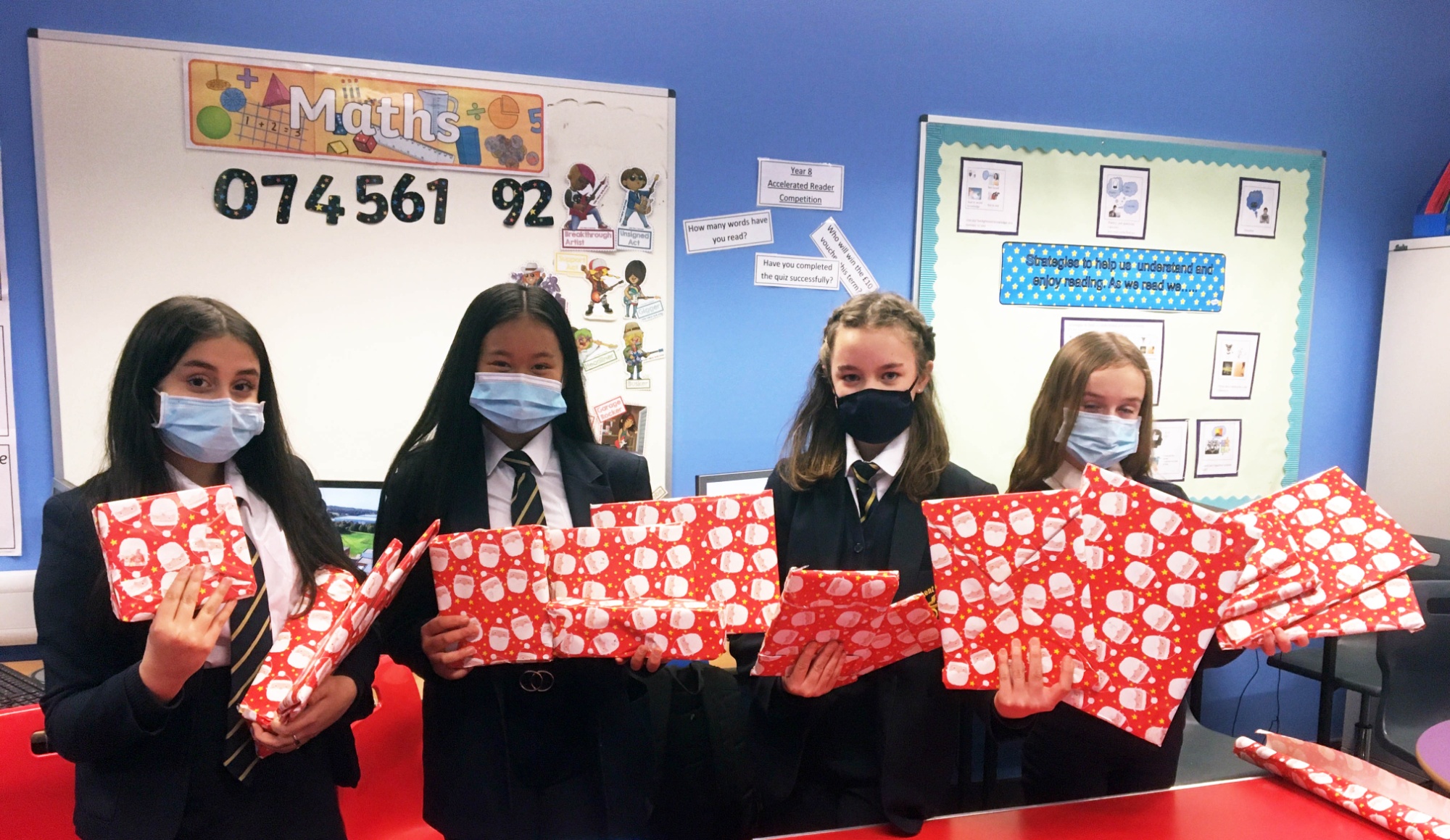 After this, Year 9 students Arichana Ramanan, Stefanie Gazova, Tanishaka Siva, Millie O'Docherty and Year 8 students, Leona Farman, Macy Bradley, Ruby Butcher and Eliza Lesina all received an award to recognise the work they did for the Queens Award for Voluntary Service.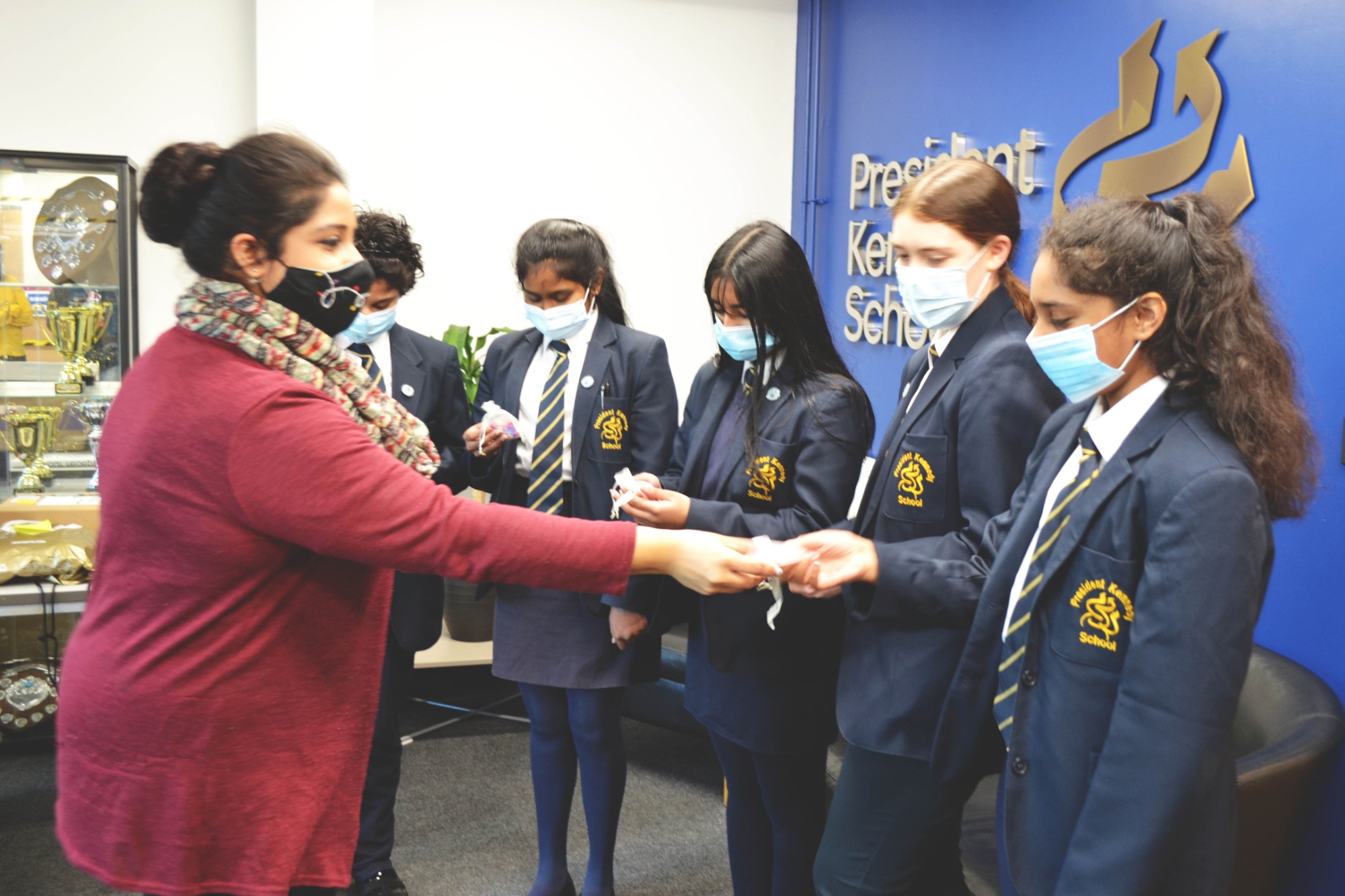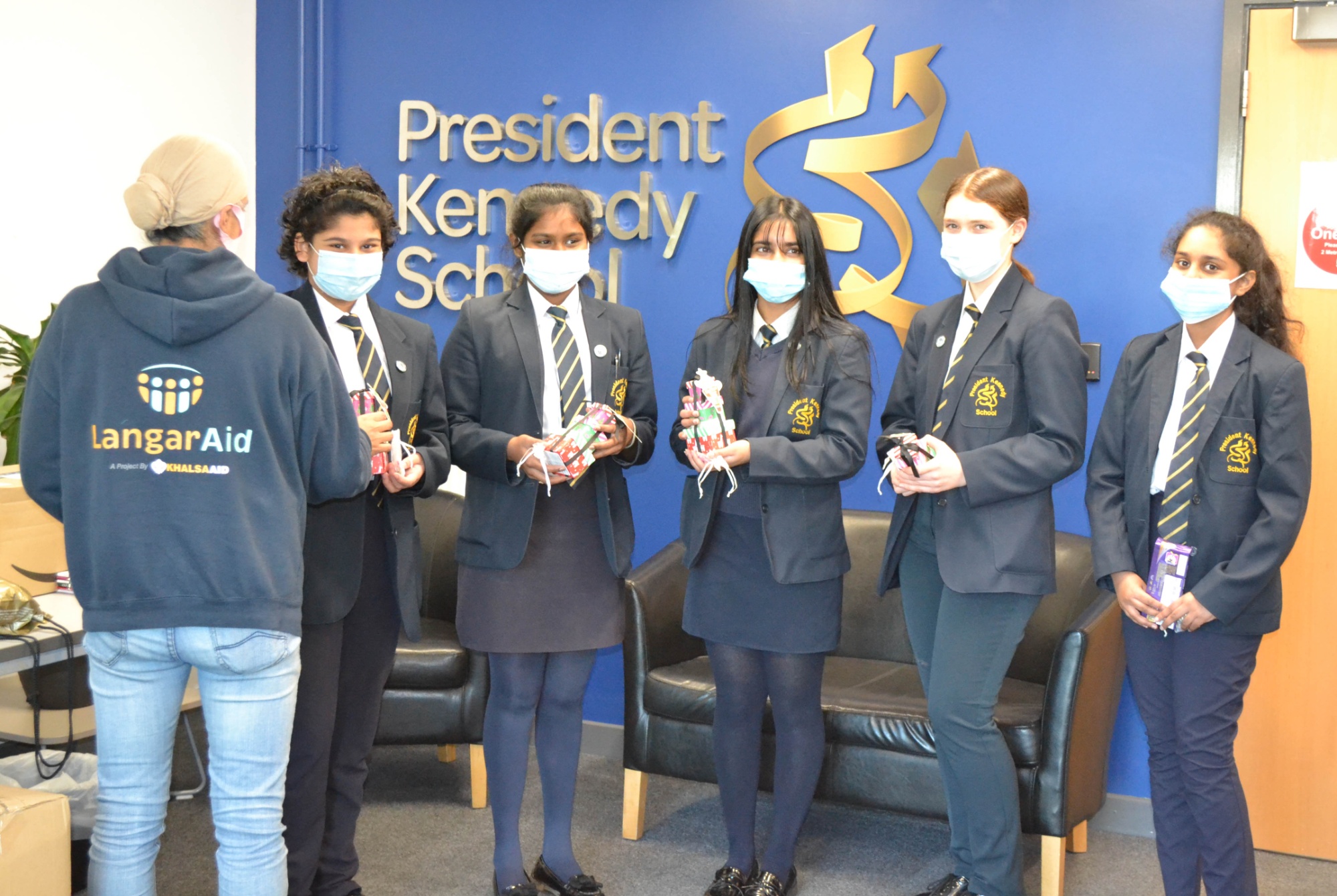 Langar Aid received the Queens award by Supporting the Vulnerable and Promoting equality by following the Sikh principle of sharing Food.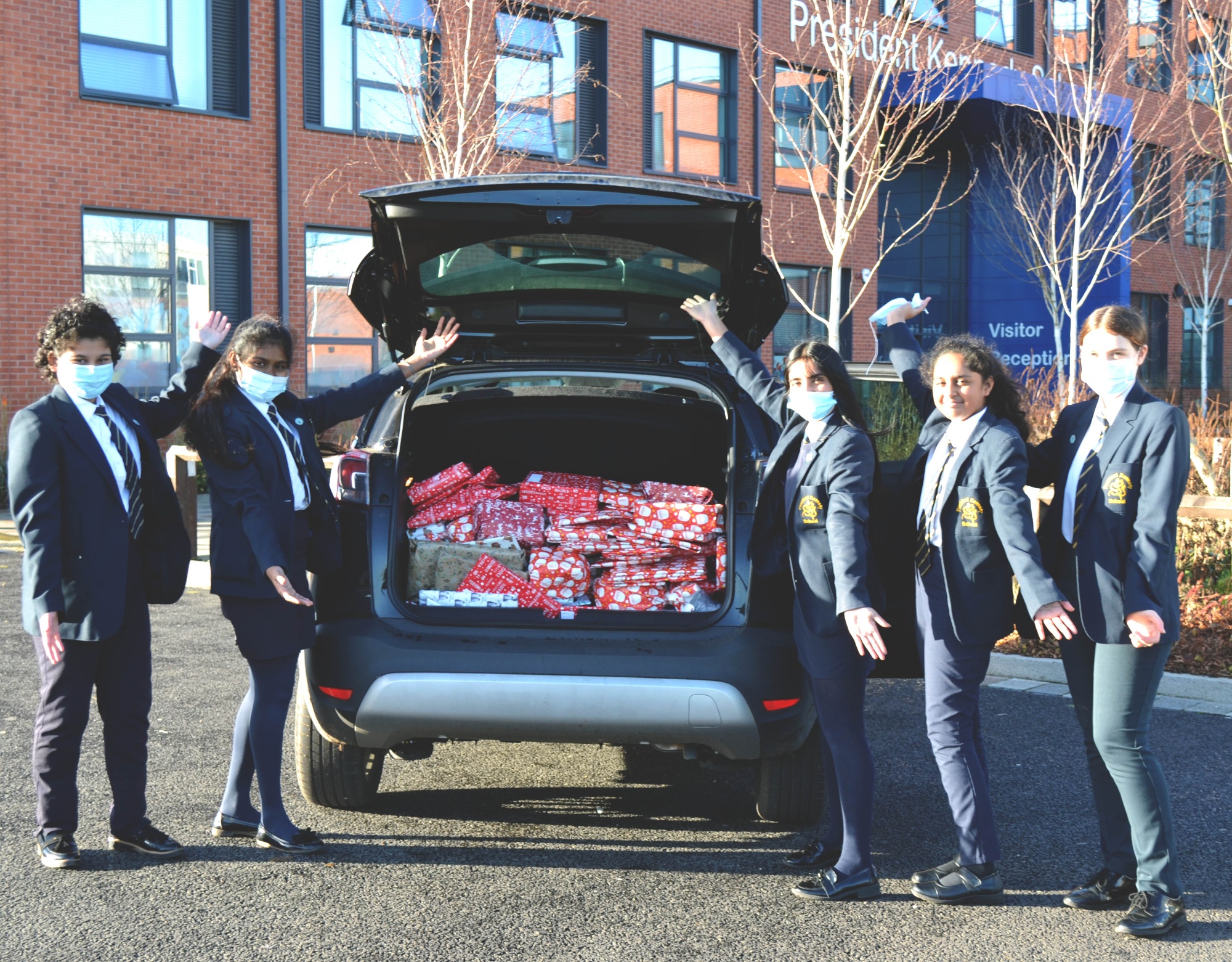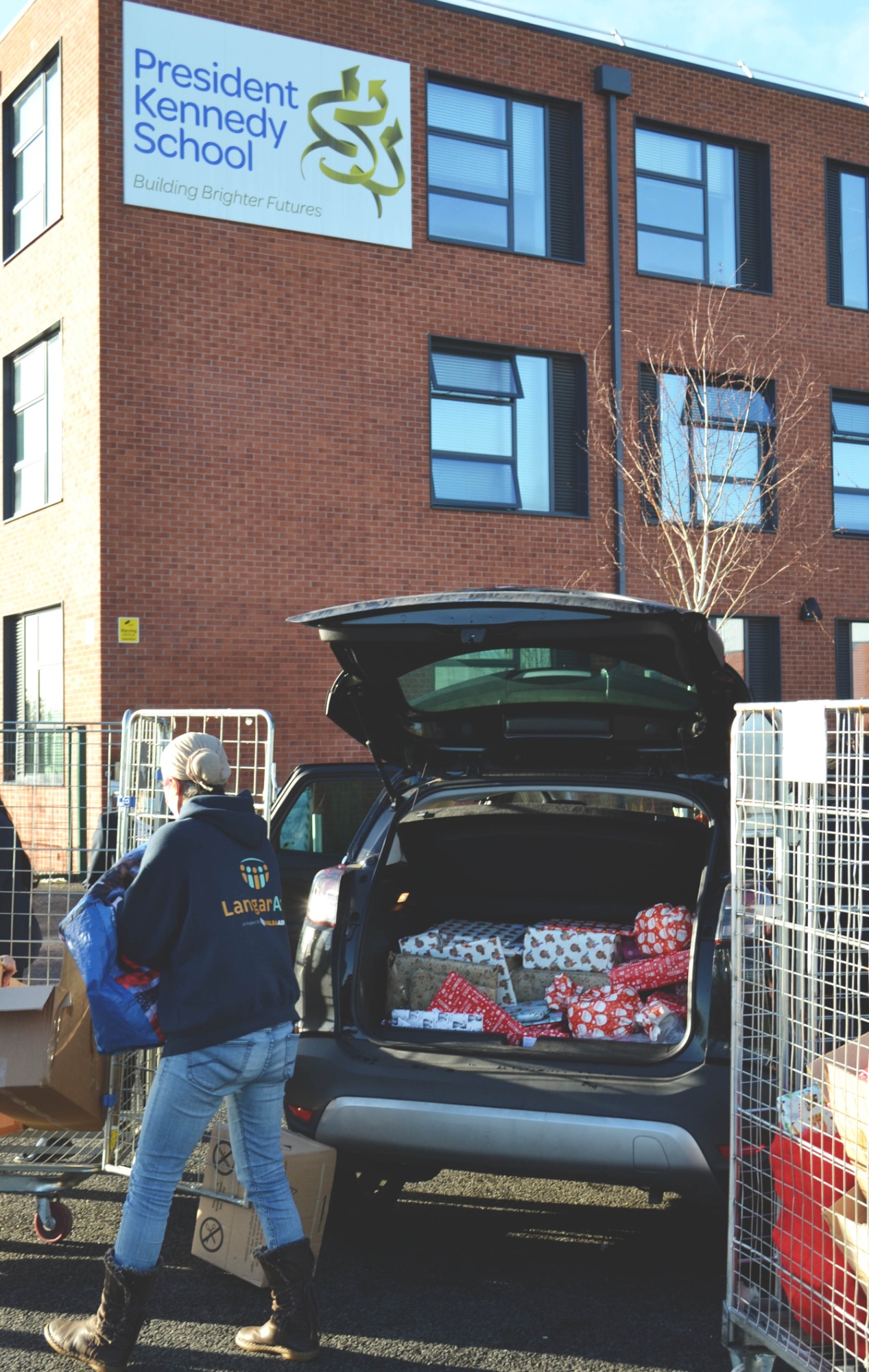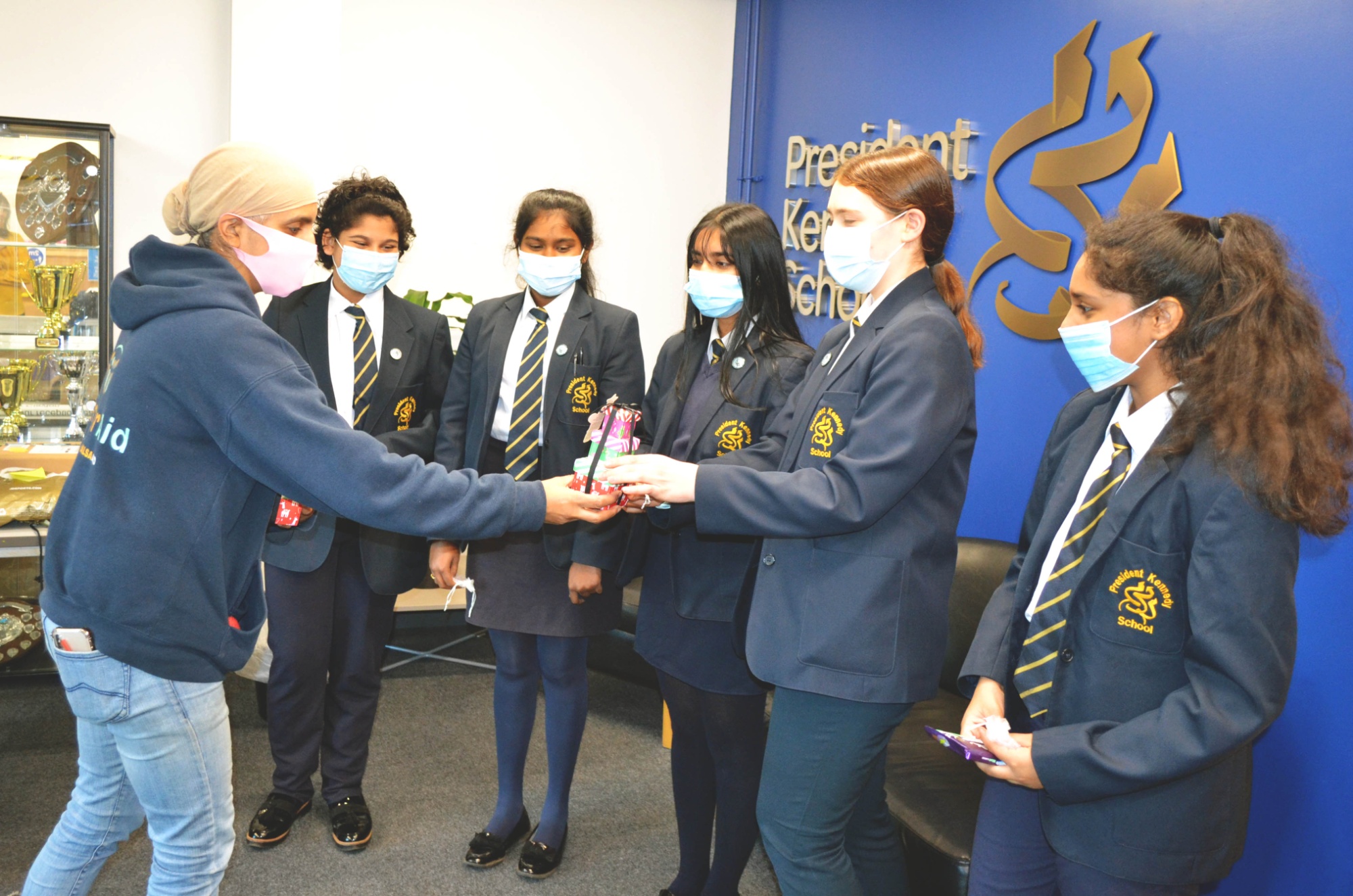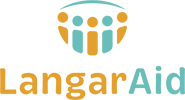 Read More