Acension Dance Inspire Year 7 and 8 Boys with Parkour Workshop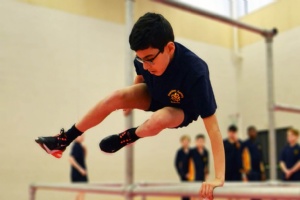 The group Ascension Dance came to President Kennedy School and worked with over 100 boys in Year 7, 8 and 9. The boys worked on key movements and body weight control before attempting to complete a Parkour course that been set up in the sports hall.
Well done to all the boys who were inspired and worked really hard at learning new skills and applying them to the activity.
Mr Garlick, P.E Department