World Champion Gymnast Inspires Students
Last week students in P.E from Year 7, 8 and 9 took part in a fitness circuit, witnessed a trampoline demonstration and listened to an inspirational talk from Jaydon Paddock who is a member of the Great Britain Gymnastics team and is a world champion in Tumbling.
The pupils raised £590 sponsorship money, which will help buy sports equipment for the P.E department and also helped to fund Jaydon with his training and competitions.
Well done all - it was a great day.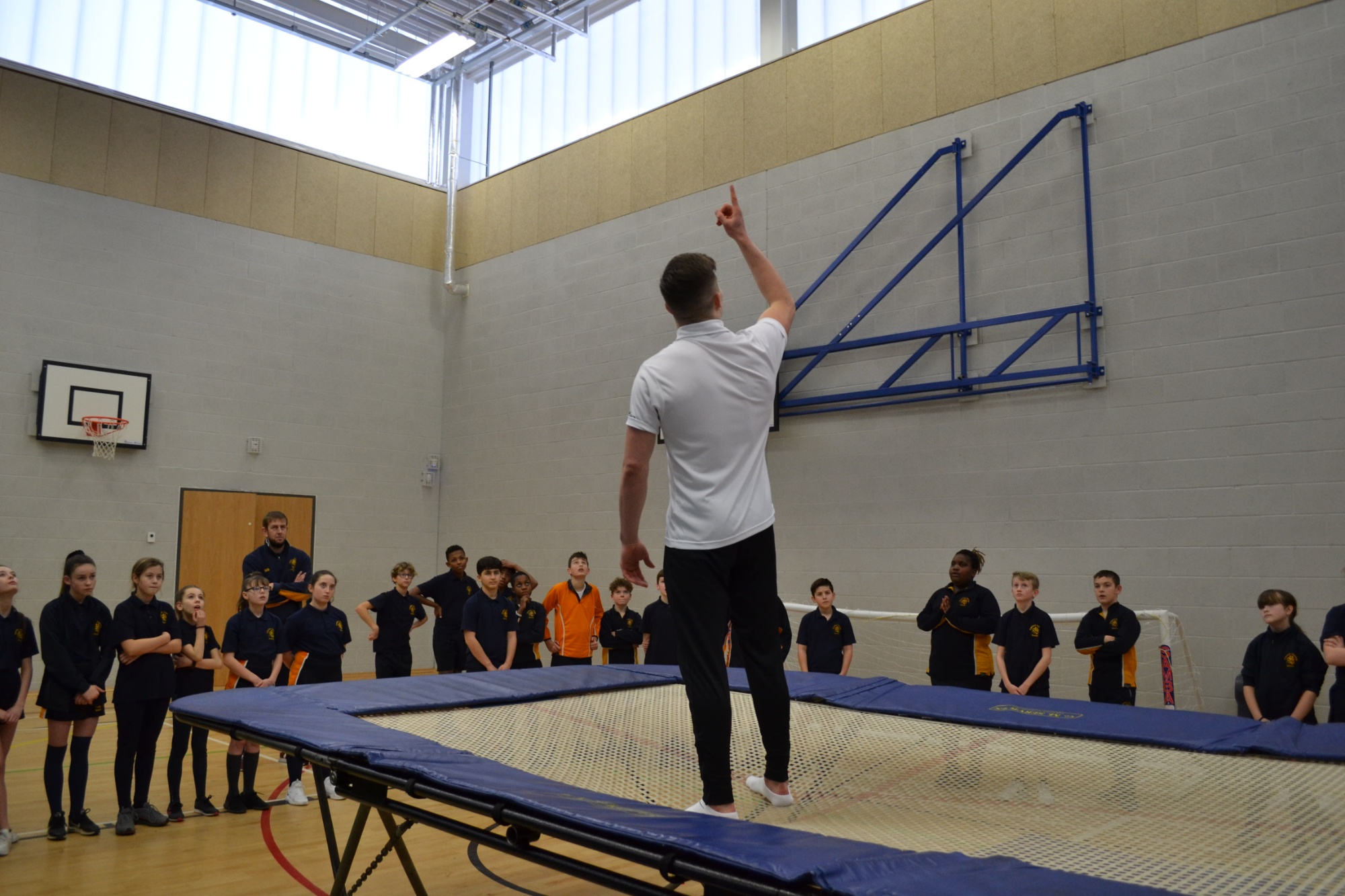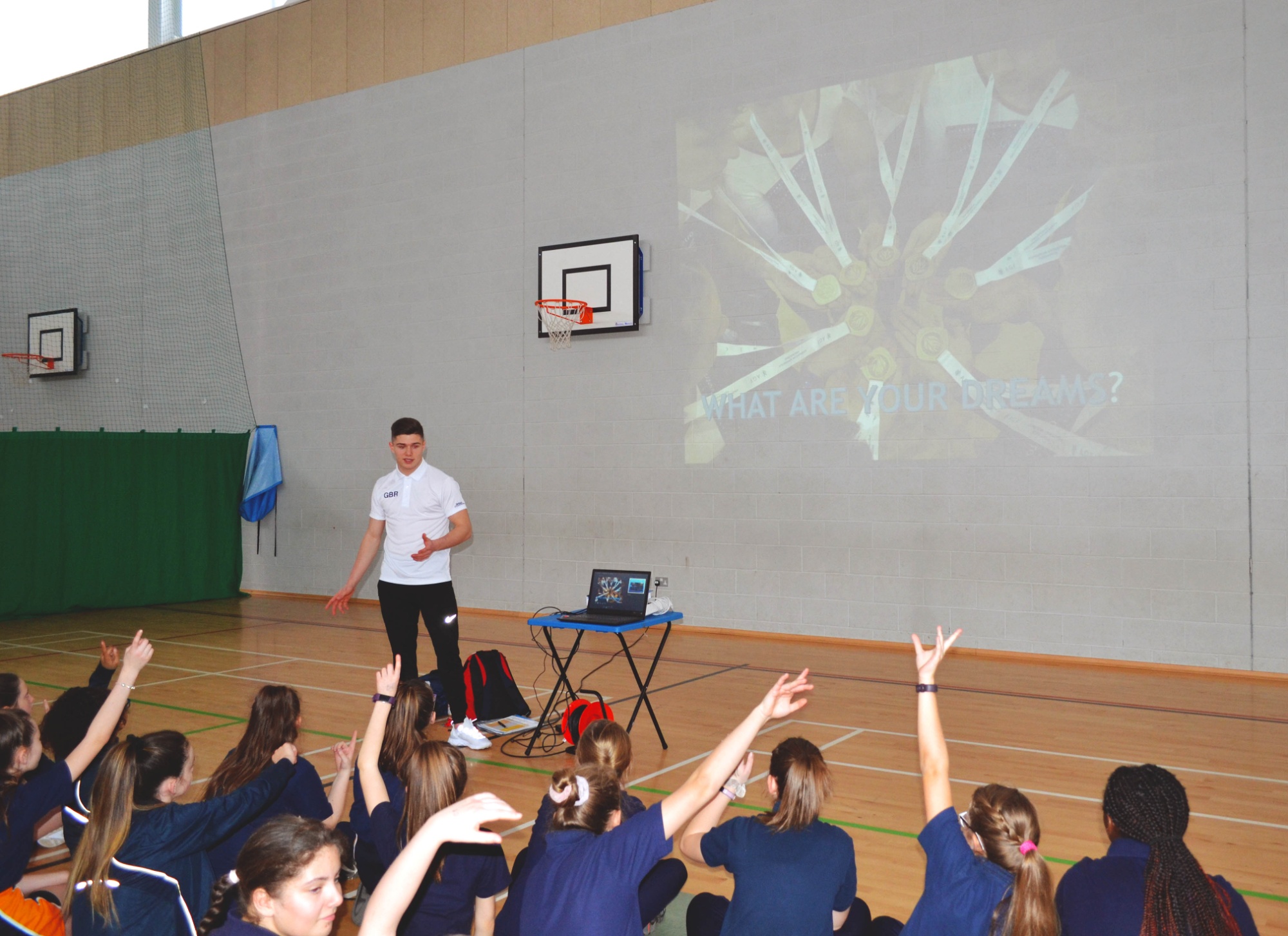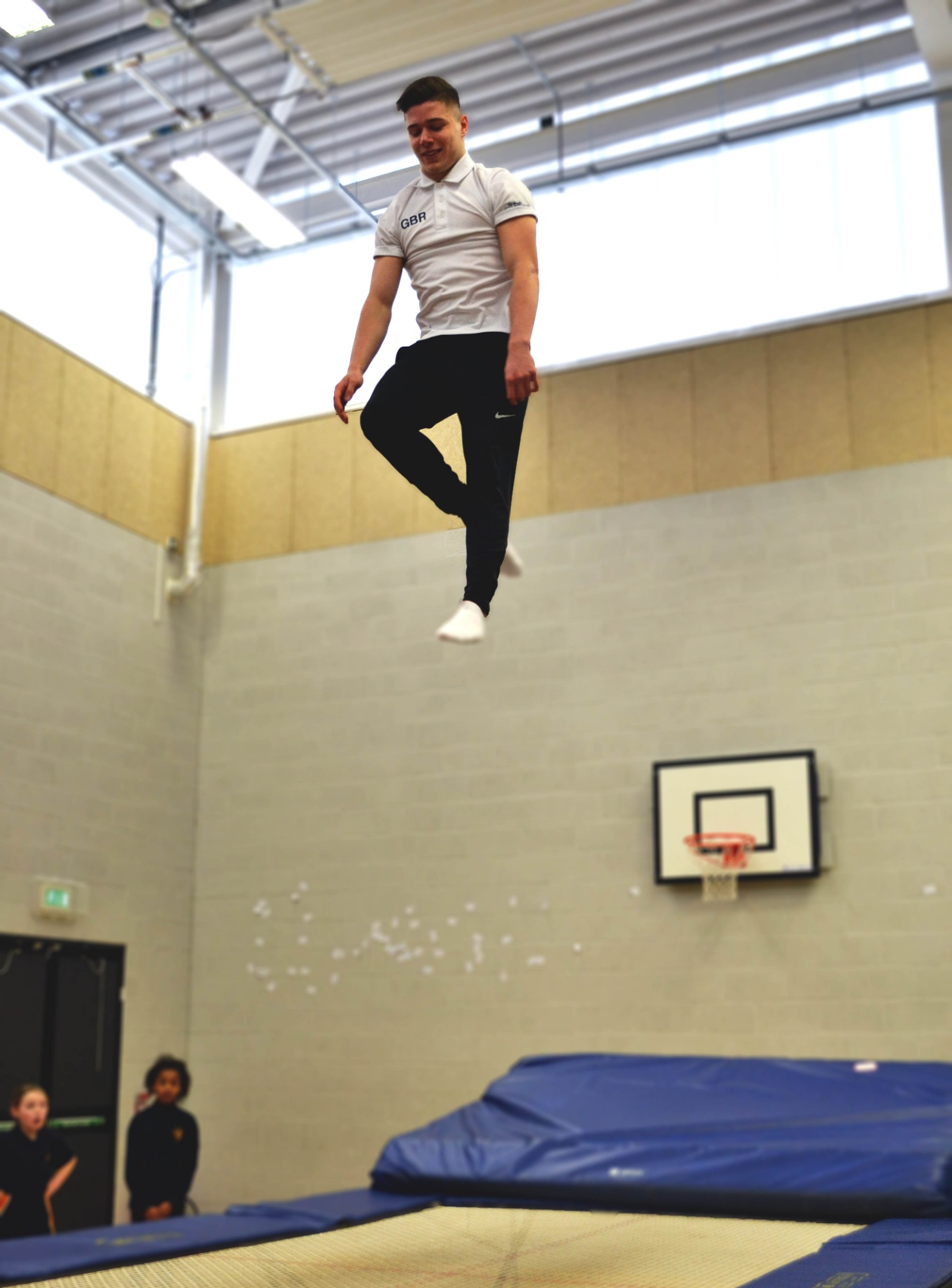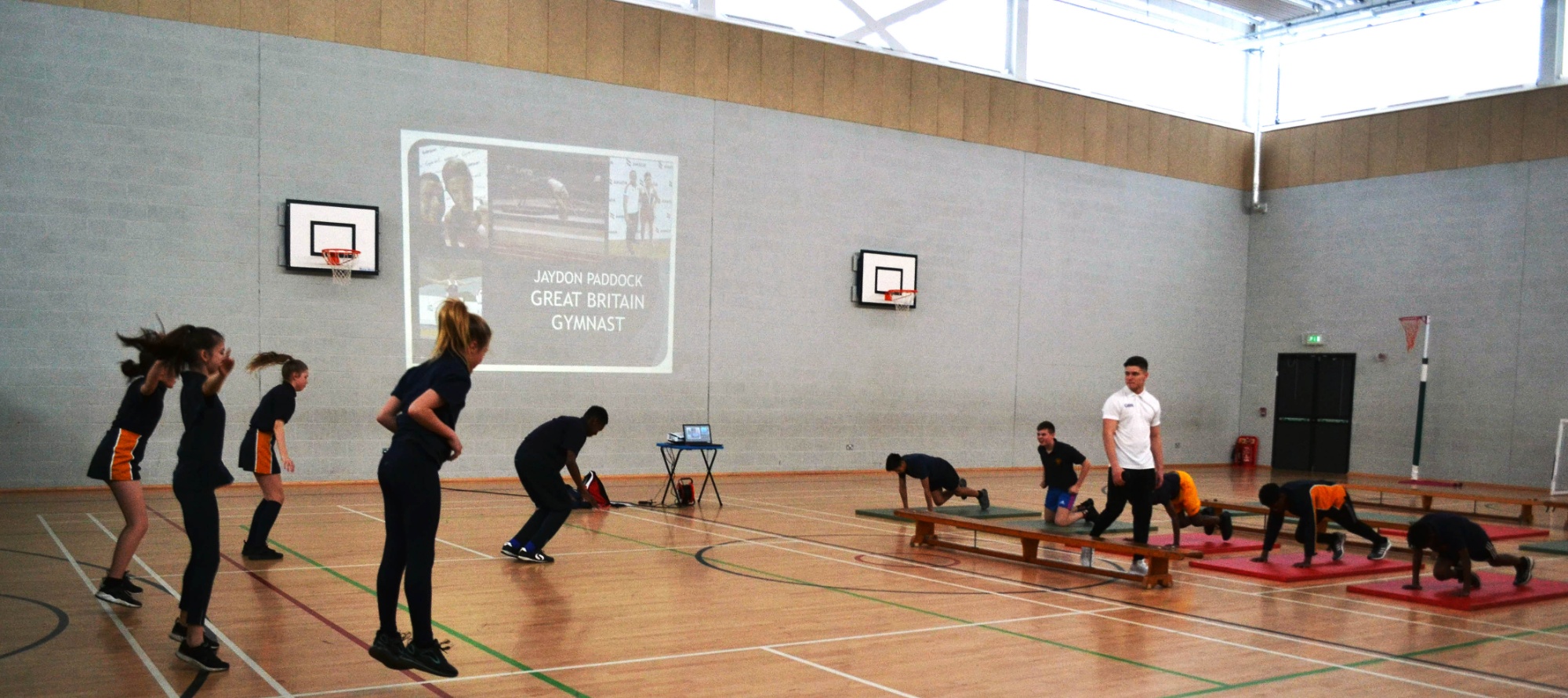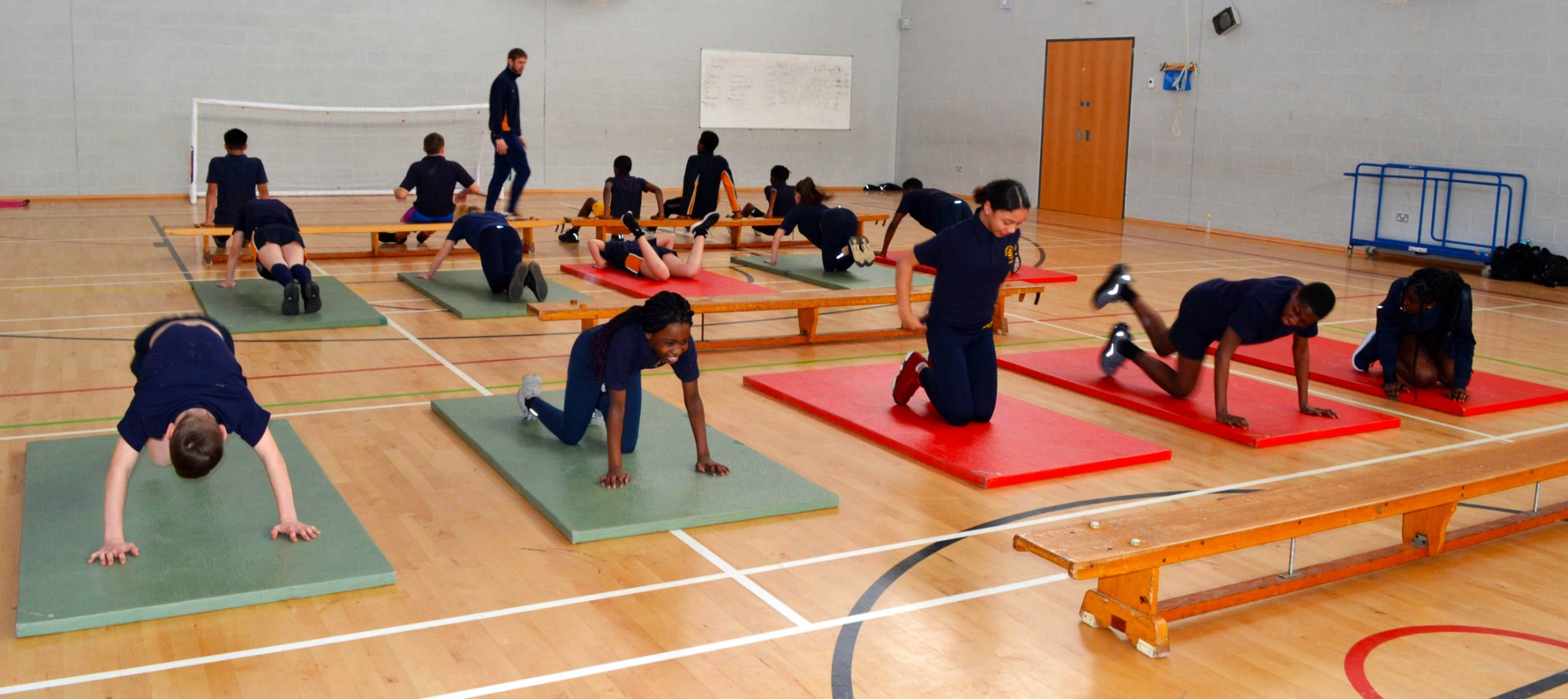 Mr Garlick, P.E Department