Year 7s Outstanding Othello Performance!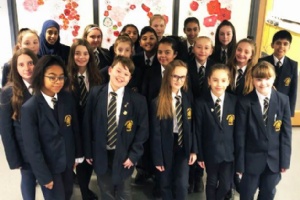 The Year 7 Othello cast performed at The Belgrade Theatre on Wednesday 6th November for the Shakespeare Schools Festival.
It was an amazing day, involving a technical and dress rehearsal in the afternoon, followed by a well deserved break at Pizza Express.
The cast finally went on to perform at 7pm to a hugely impressed and delighted audience. The show was a fantastic success!
Well done to the hard work put in over the last few months Year 7!
Mrs Arnett, Student Leadership and Character - The Bridge