Shakepeare Schools Festival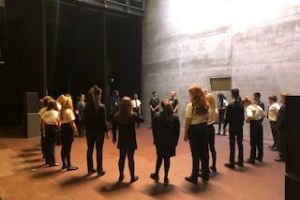 Students from Year 7 visited The Belgrade Theatre, completing a workshop for the Shakespeare Schools Festival.
They participated in a range of fabulous warm up techniques, and with professional directors, helped direct a scene from the play 'Othello'.
The play will be performed on Wednesday 6th November at The Belgrade Theatre.