A Level Results - Record number of A* A for President Kennedy School Students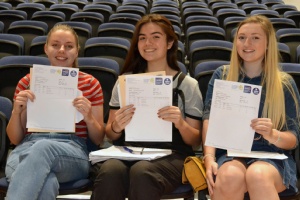 President Kennedy School students are celebrating excellent A level results showing a record number of A* and A grades.
20% of students achieved A* A and 100% of students are placed at universities of their choice.
Delighted on opening his results, Josh Capewell achieved an astonishing four A*s in Biology, Chemistry, Maths, EPQ and an A in Physics. He will be studying Physics and Astronomy at Durham University.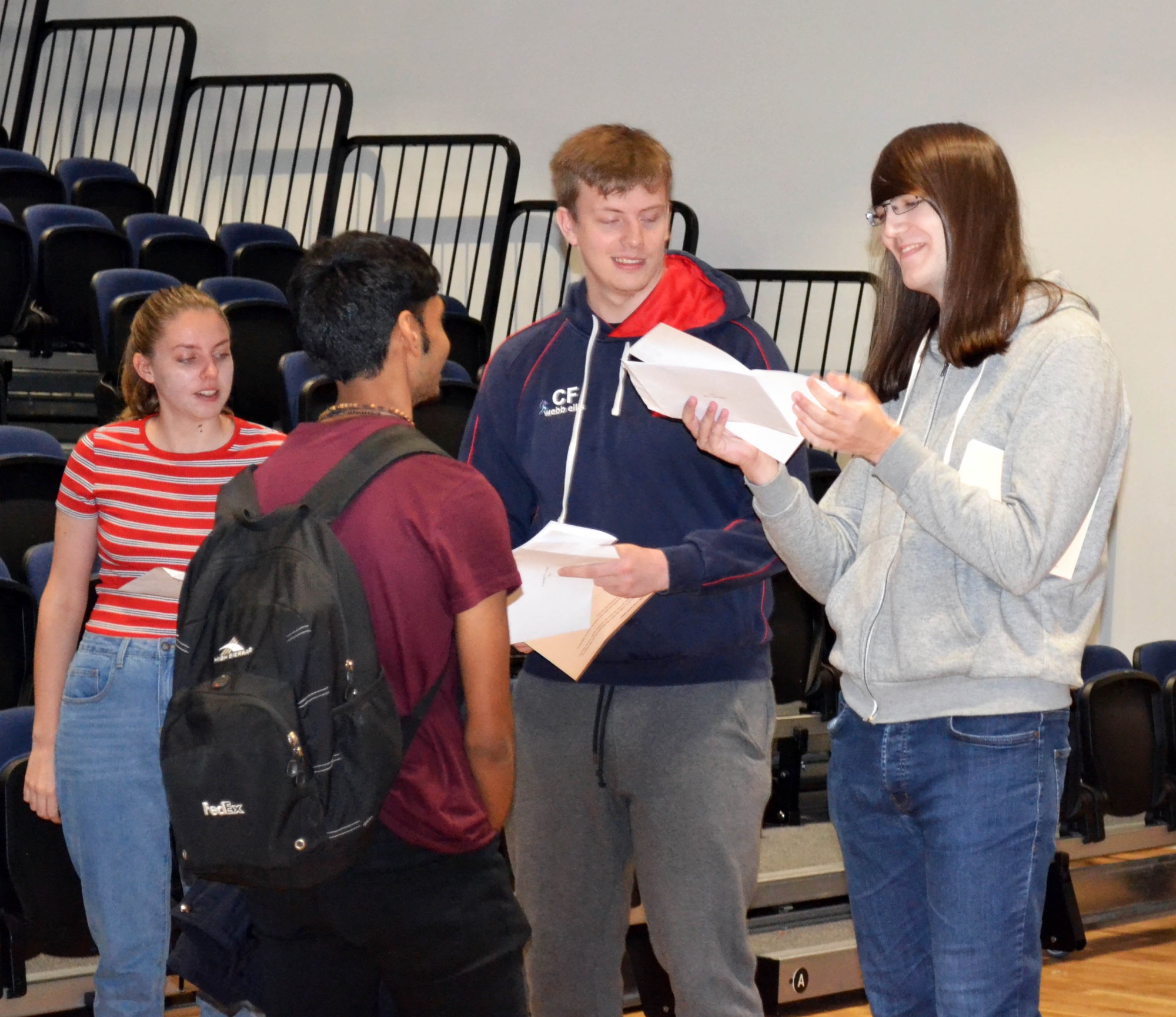 Josh, pictured on the right.
Kim Pfahler, heading to Lancaster University to study Geography, is unsurprisingly, "really happy" with her results. She achieved an A in Geography, Philosophy & Ethics and English Literature and a B in both History and EPQ.
Kim, pictured in centre
Student Maryam Qutbuddin gained three A grades in English Literature, History and Psychology and will be going to University College London to study History, Politics and Economics.
Equally astonishing were the achievements of Milosz Waszak.
With an A* in Maths, and in Further Maths as well as an A in Computer Science, he will be studying Computer Science at the University of Birmingham.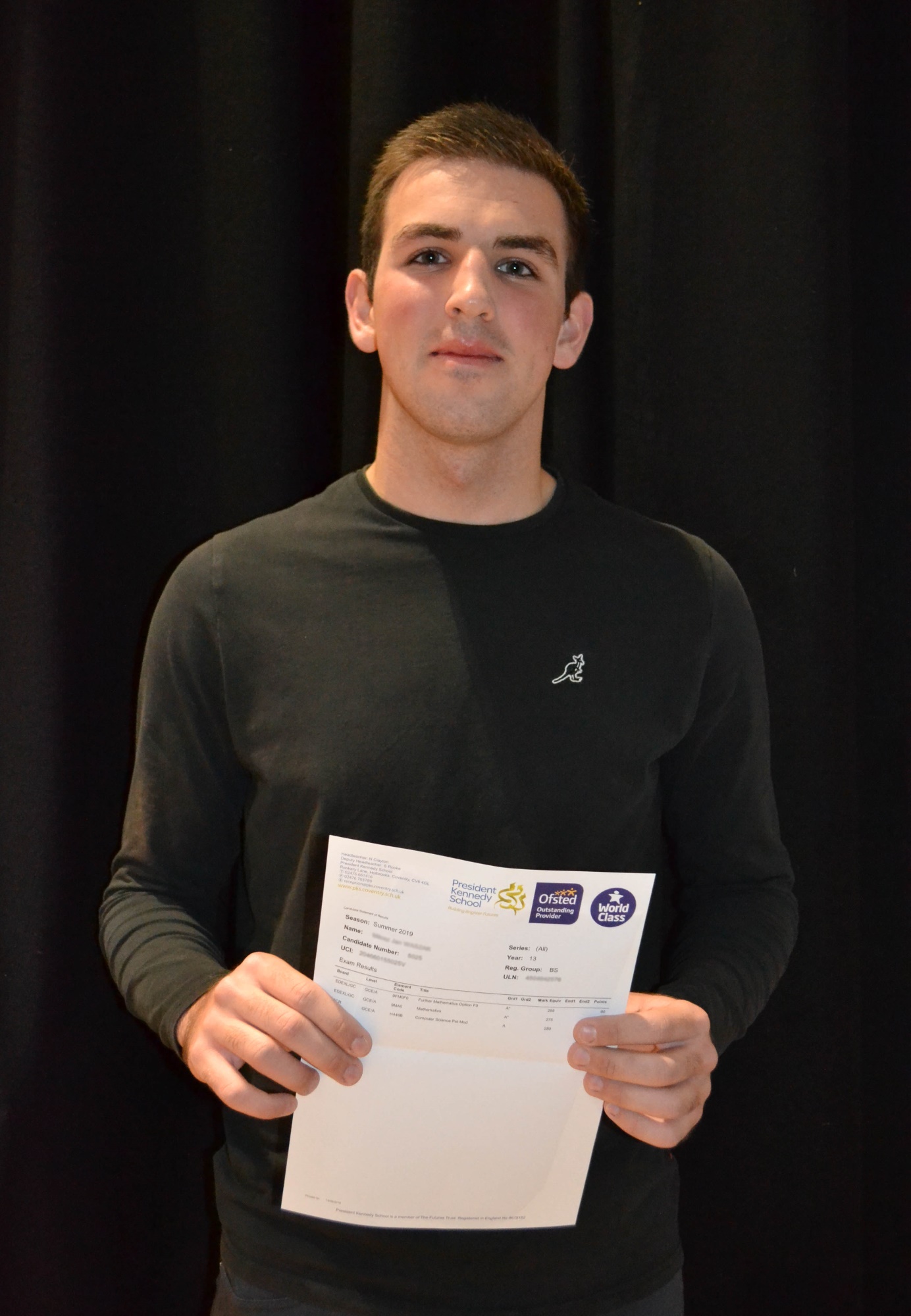 Milosz
Students felt good to know their hard work had finally paid off and felt excited about embarking on the next chapter in their lives.