Sir David Attenborough Congratulates Year 8 Students!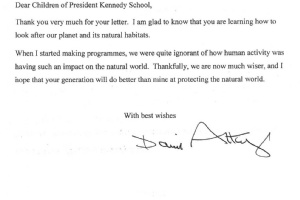 Some excellent news in Year 8 Geography with my last project group.
At the end of the last rotation, the group wrote a letter to David Attenborough to explain everything they had been taught in the Anthropocene topic and how shocked they were at some of the human impacts on the natural world.
I posted the letter to David Attenborough and was thrilled to see a response!
Miss Kirby, Geography Department