STEM Roadshow Comes to President Kennedy School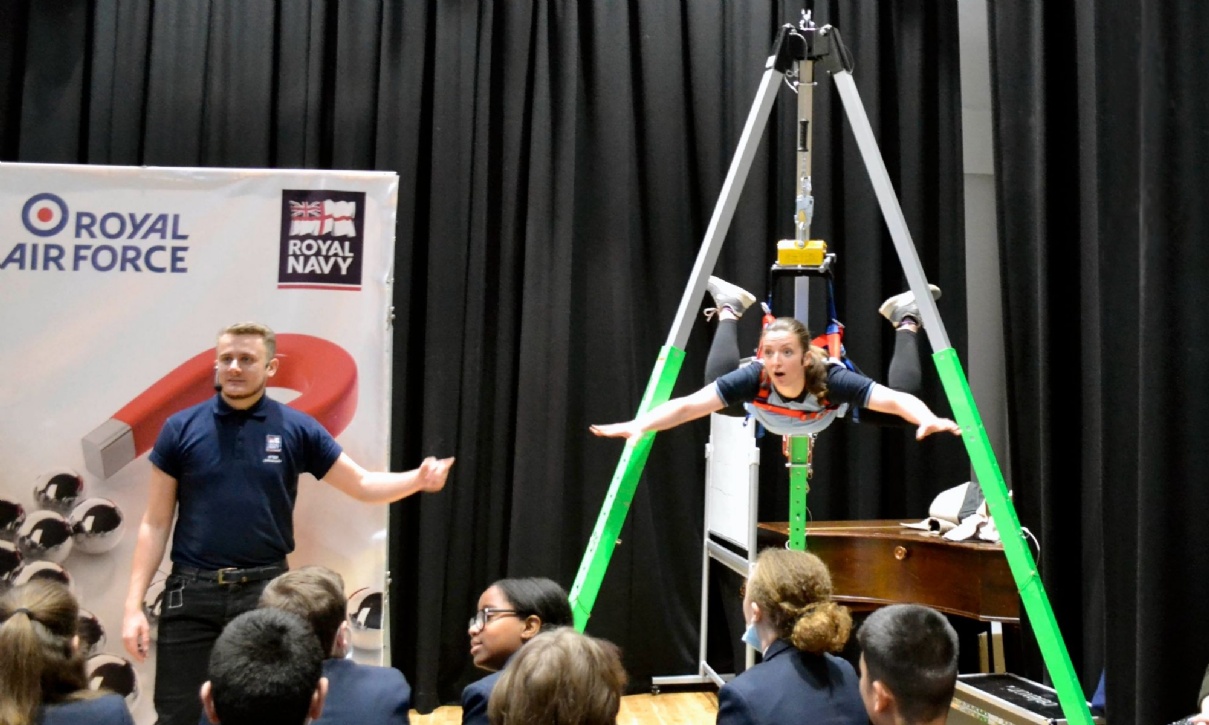 The 2022 schools STEM roadshow was a 50 minute interactive presentation that explored the subject of magnetism. Aligned to the school curriculum, by using examples from our three education partner organisations, BAE Systems, Royal Air Force and Royal Navy and surprising applications in everyday objects, students were fascinated by just how commonplace magnets and electromagnets are.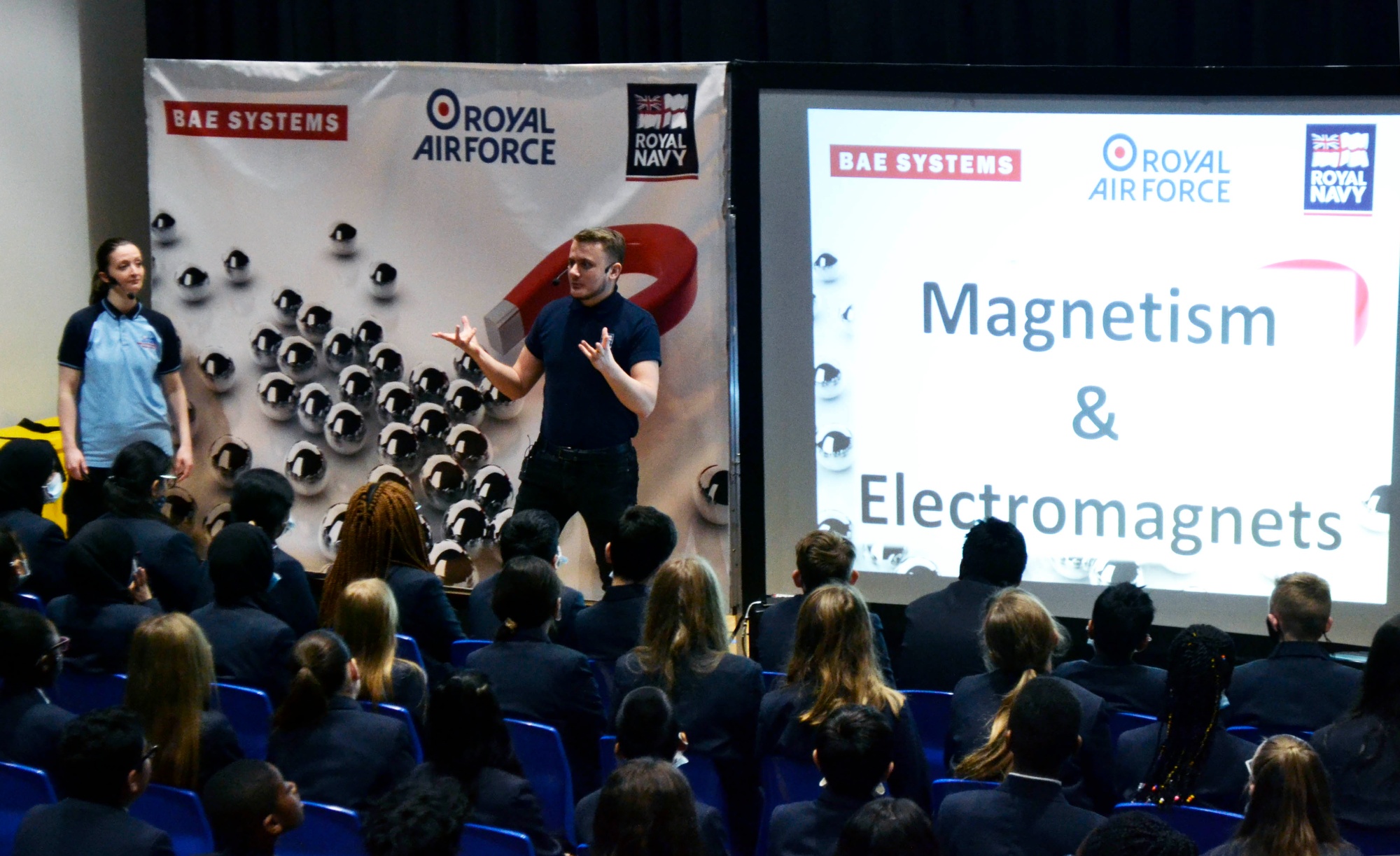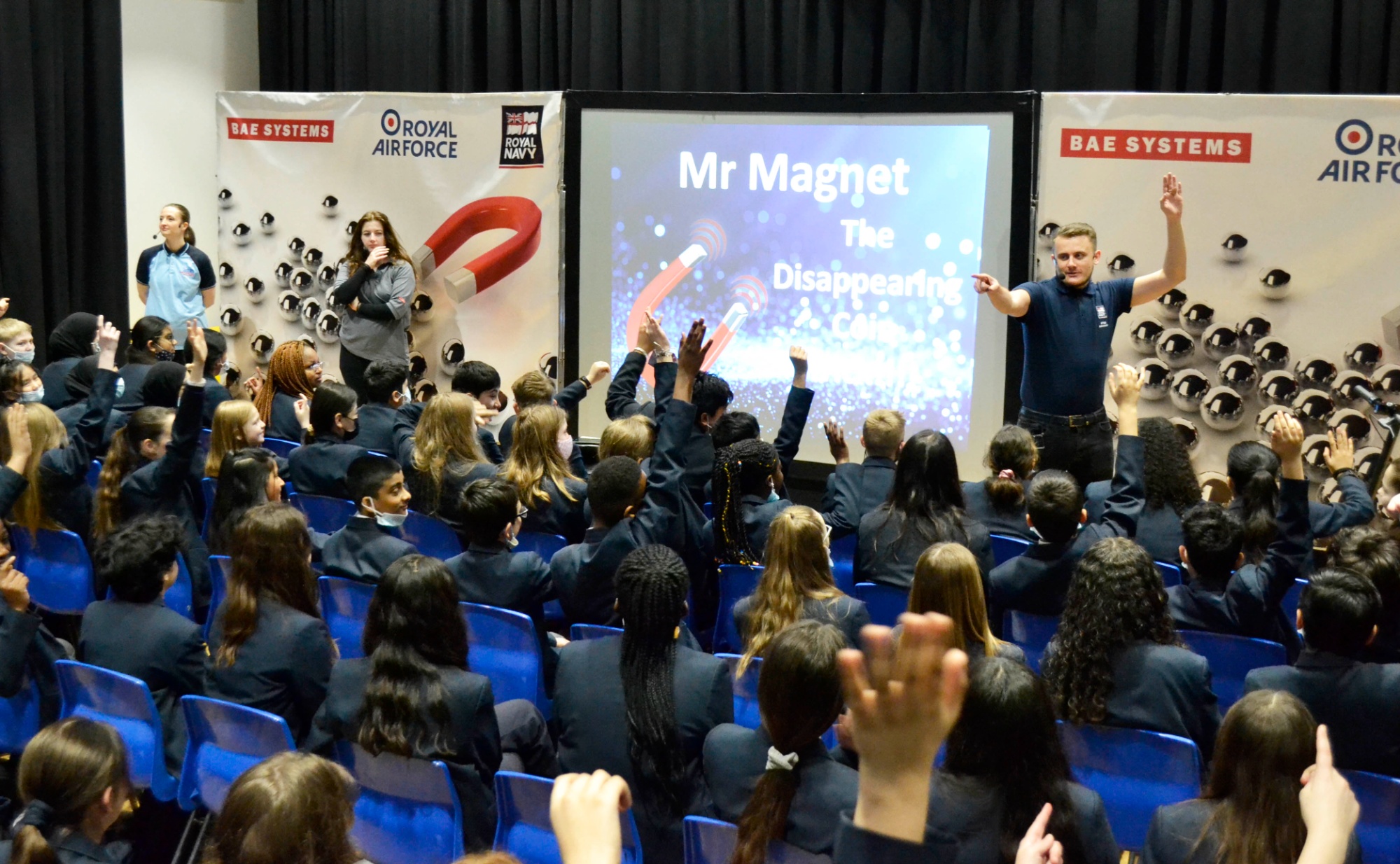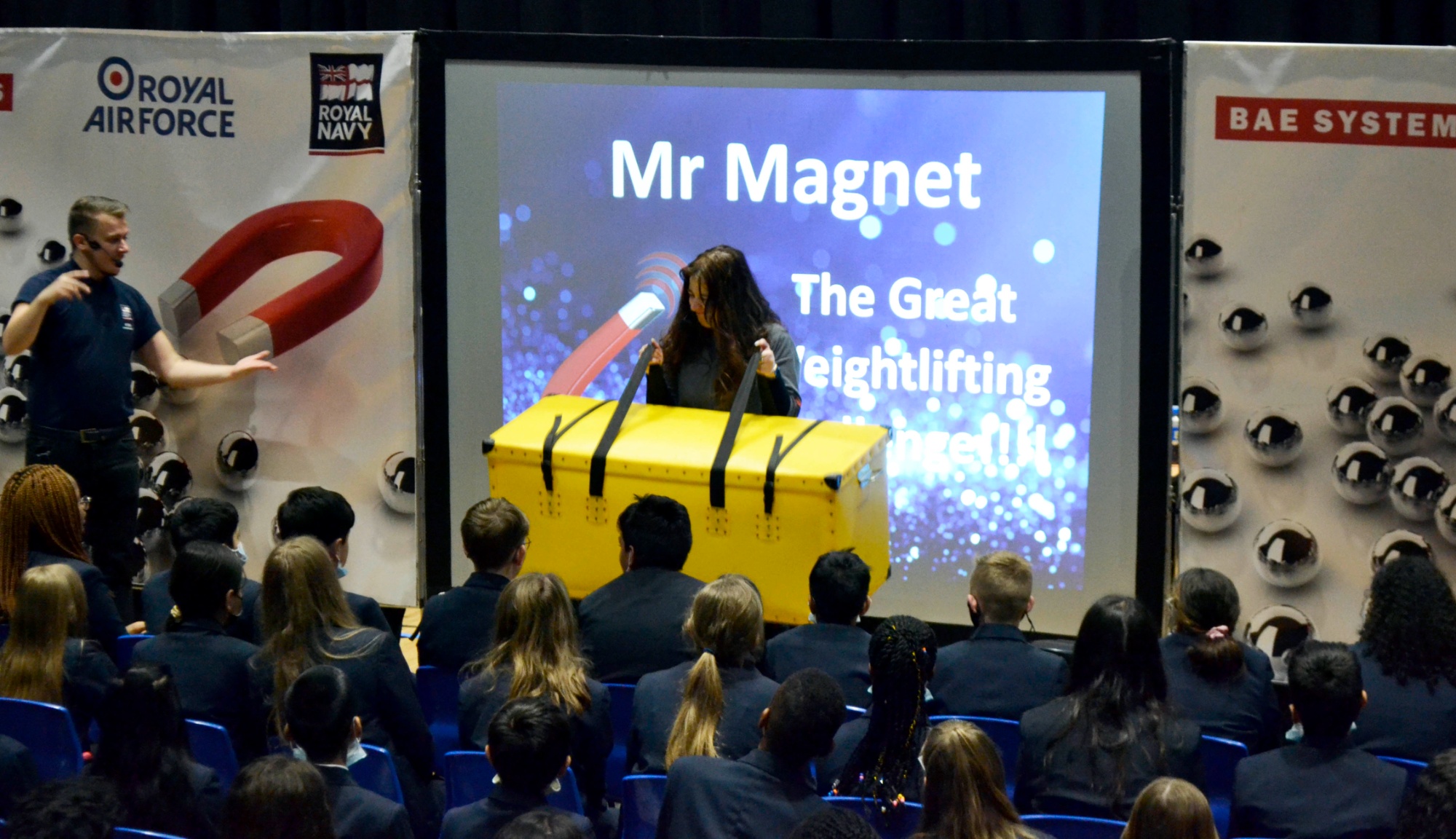 There were magic magnetic moments, where we demonstrated magic tricks that all use magnets. There was a test of strength and one of the presenters was suspended in the air to demonstrate how strong electromagnets can be. Packed with fun and factual references, students and teachers learned something new about the wonderful World of Magnets.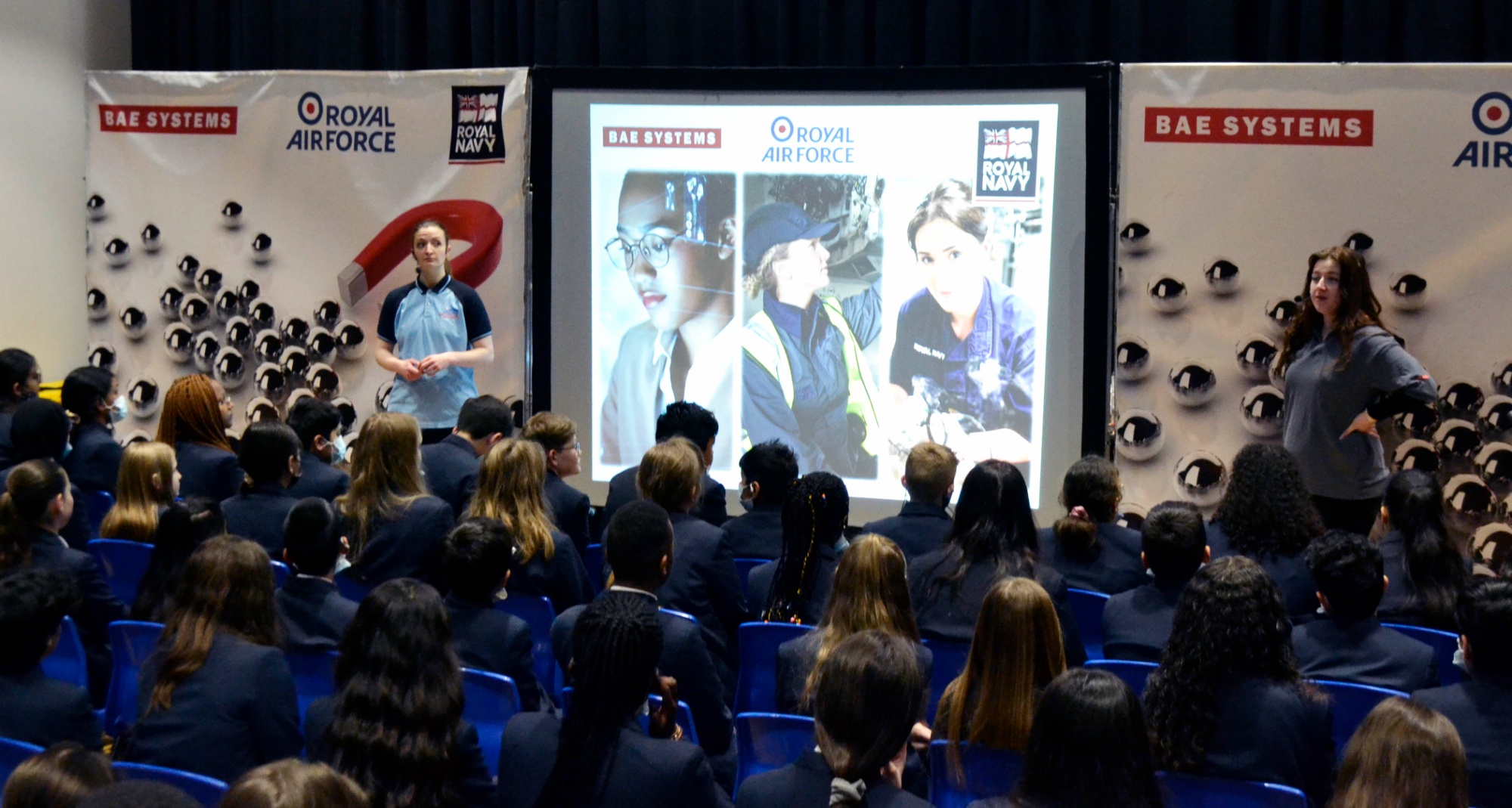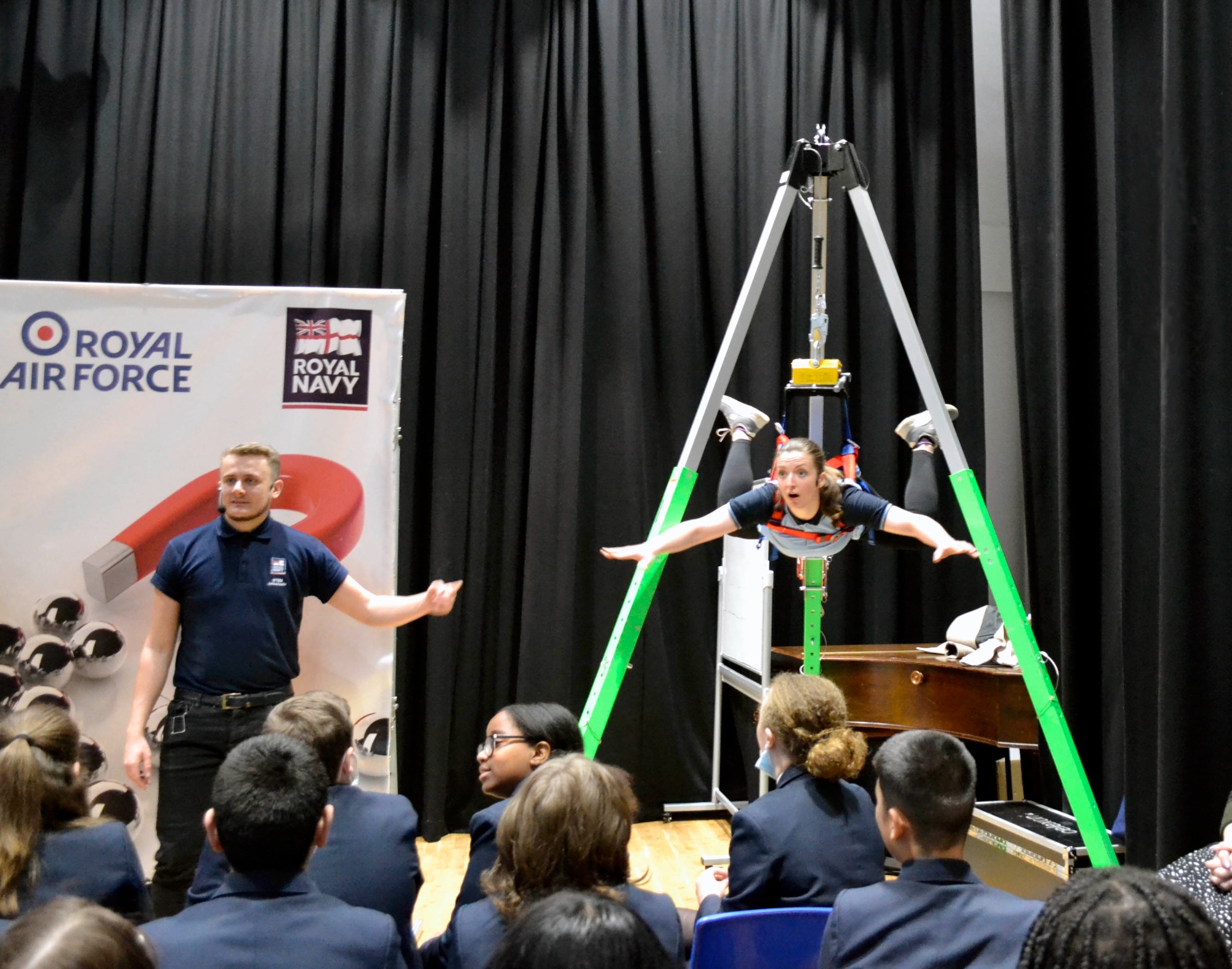 The purpose of the event was to give our students the opportunity to see a STEM topic in a totally different light. Students were be able to make a connection between some familiar objects, what they have learnt about these in the classroom and how they relate to the world of work. They learnt that STEM careers can be accessed by all genders and that a passion for Maths and Science will help them hugely.
Mrs Fawcett, Careers Leader