Physics Olympiad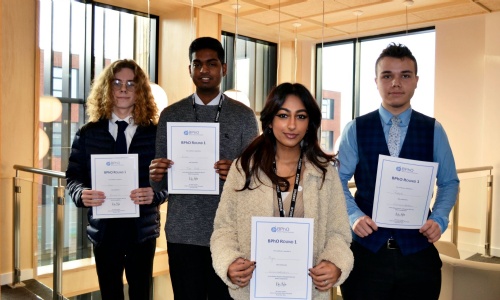 2022 has started with celebrations here at President Kennedy School with our Year 13 Physicists achieving success in one of the most challenging Physics competitions in the world -
The British Physics Olympiad (Pho).
The BPhO shows a profound depth of development and skill in physics along with a determination to solve difficult physics problems. This paper is a challenge and is not an A level replica.
It is a very tall ladder of skill, ability and preparedness, which students climb until they grind to a halt.
Out of 2,300 students from 393 schools and only 170 students achieving Top Gold, we are extremely proud to announce the following results from Round 1:
Kush Patel – Top Gold
Joseph Brew – Bronze II
Joshua Palad - Bronze II
Zak Adams - Bronze II
Robert Sterea - Commendation
Mya Birdee - Commendation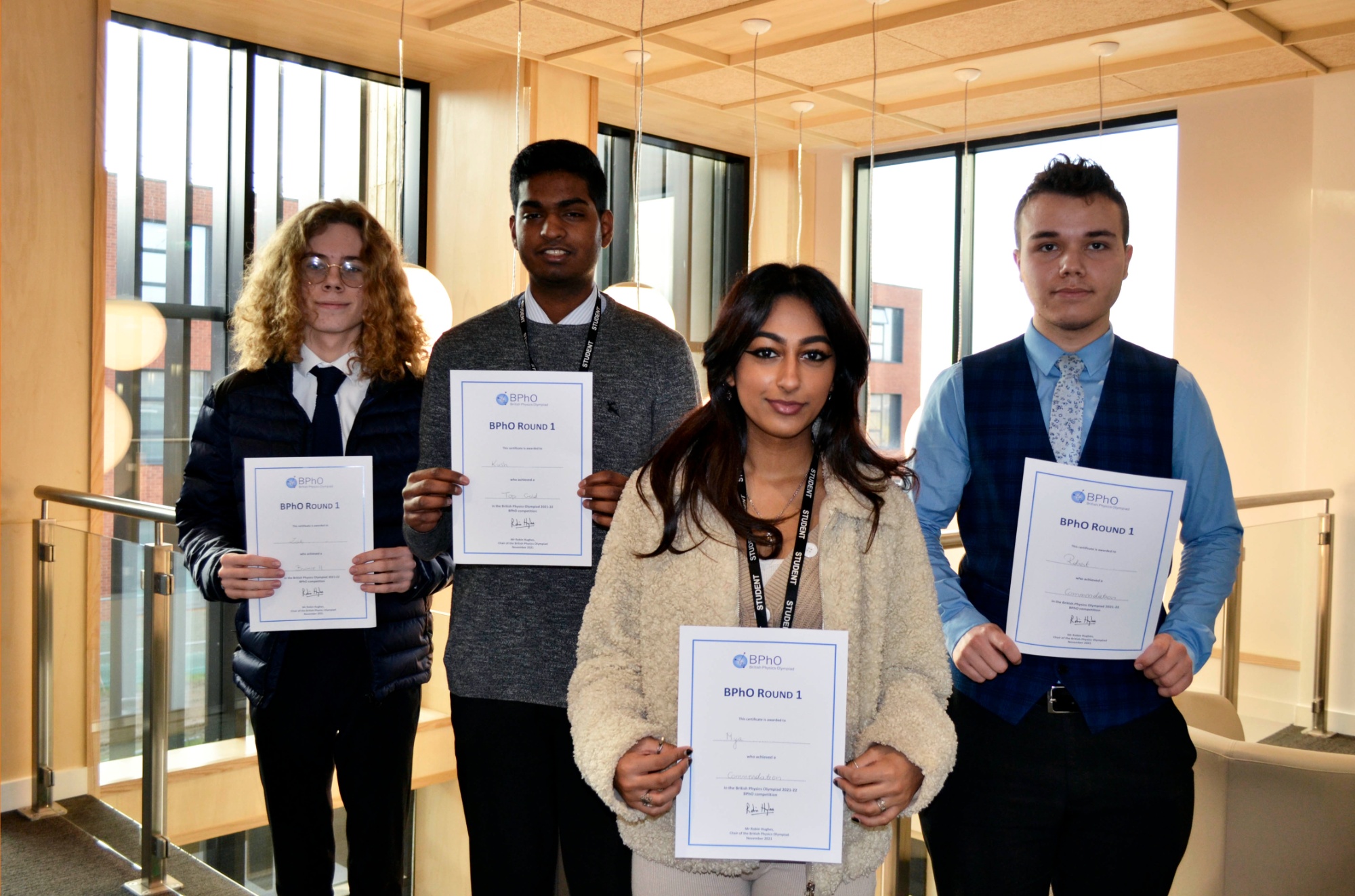 Well done to all that took part.
Mr Green, Science KS5 Lead