An Audience with Jeff Kinney ~Author of the 'Diary of a Wimpy Kid' Books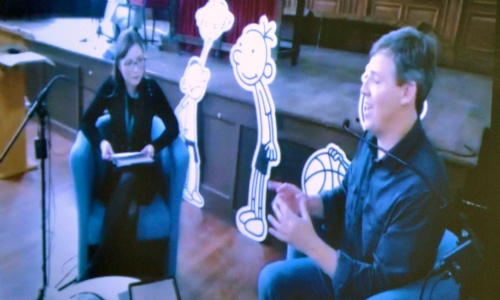 This week some of our Year 7 students had the opportunity to see "Diary of a Wimpy Kid" author Jeff Kinney during a live on-line virtual event. Jeff is currently in the UK to promote his new Wimpy Kid book "Big Shot".
During the event, Jeff talked about how the funny things that happened to him as a child which inspired him to create the character Greg Heffley, and, how a lot of the things Greg does in the books actually happened to him.
Not only does Jeff write the Wimpy Kid books – but he also draws all of the illustrations himself. He originally wanted to be a newspaper cartoonist, but was told that he wasn't good enough so he became a writer instead.
The event was a fun experience and Jeff Kinney was very entertaining. At the end of the event the students got to see a sneak peak of the new Disney animated 'Diary of a Wimpy Kid' film that will be out soon.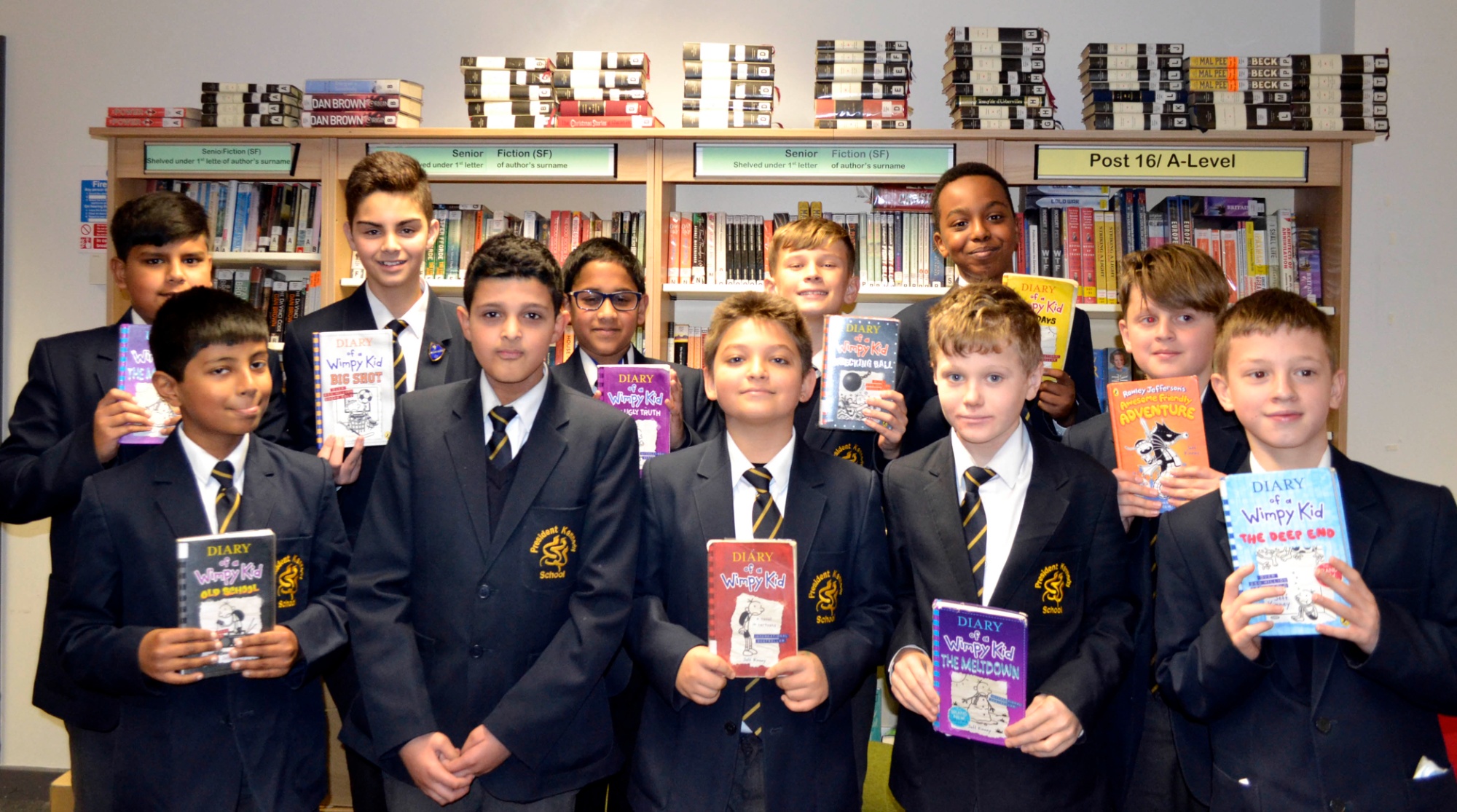 Library Staff