President Kennedy School Students are 'A Tour de Force' at the World Class Schools Quality Mark Awards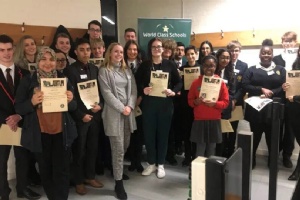 'As a World Class School, our students had the opportunity to participate in the WCS Essay Writing Competition 2020. Tasked with responding to the following essay title 'What would the ideal education system look like?', students had to write an academic essay of 2500 words which addressed the topic in a creative and thought-provoking way.
Out of more than 100 World Class accredited schools, President Kennedy School came out on top in the virtual awards ceremony on Thursday 18th March.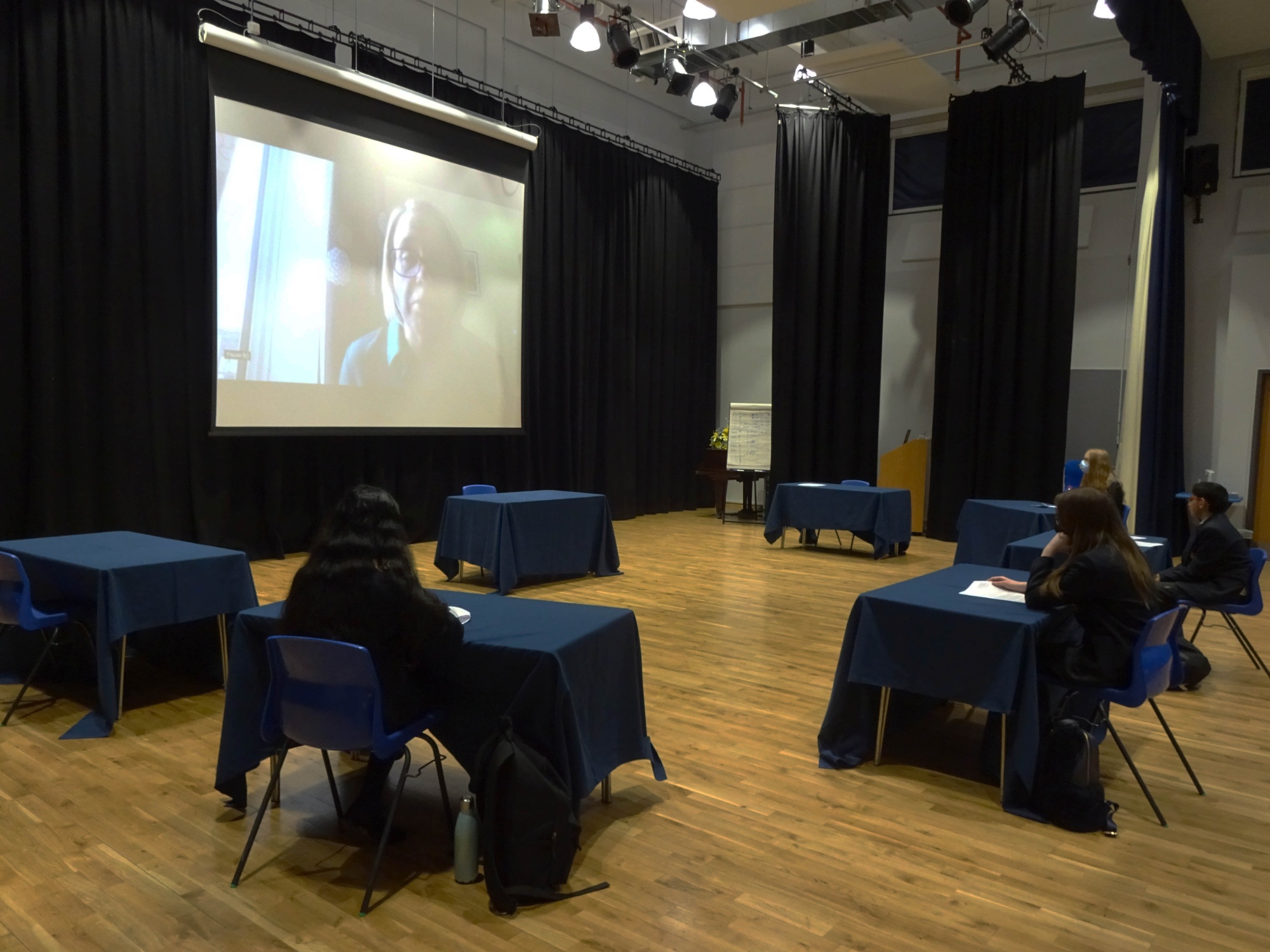 Caitlin Hoyle in Year 10 was awarded the overall prize for her creative thought and the sheer amount of research that was evident within her essay.
Gracie Rolinson in Year 9 also achieved third place due to the depth of her analysis and the inventive changes she proposed in regard to the education system. Both fantastic achievements!
Since January this year, our teachers have also had the opportunity to nominate students for Student of the Month, a campaign only available to World Class schools. The following students were put forward by their teachers and received honourable mentions during the ceremony due to their intellectual curiosity, academic progress and drive to succeed: Abshara Piratheeban (Year 7), Zishan Farooq (Year 8) and Gracie Rolinson (Year 9).
Finally, congratulations also to Mya Birdee, Harry Gilsenan and Eesha Gupta in Year 12 who were also highlighted in the awards ceremony for their work qualifying as Shadow Assessors. This means they will now be involved in assessing new schools attempting to gain WCSQM accreditation.
A huge well done to all of these incredible students - congratulations!!