Green Careers Week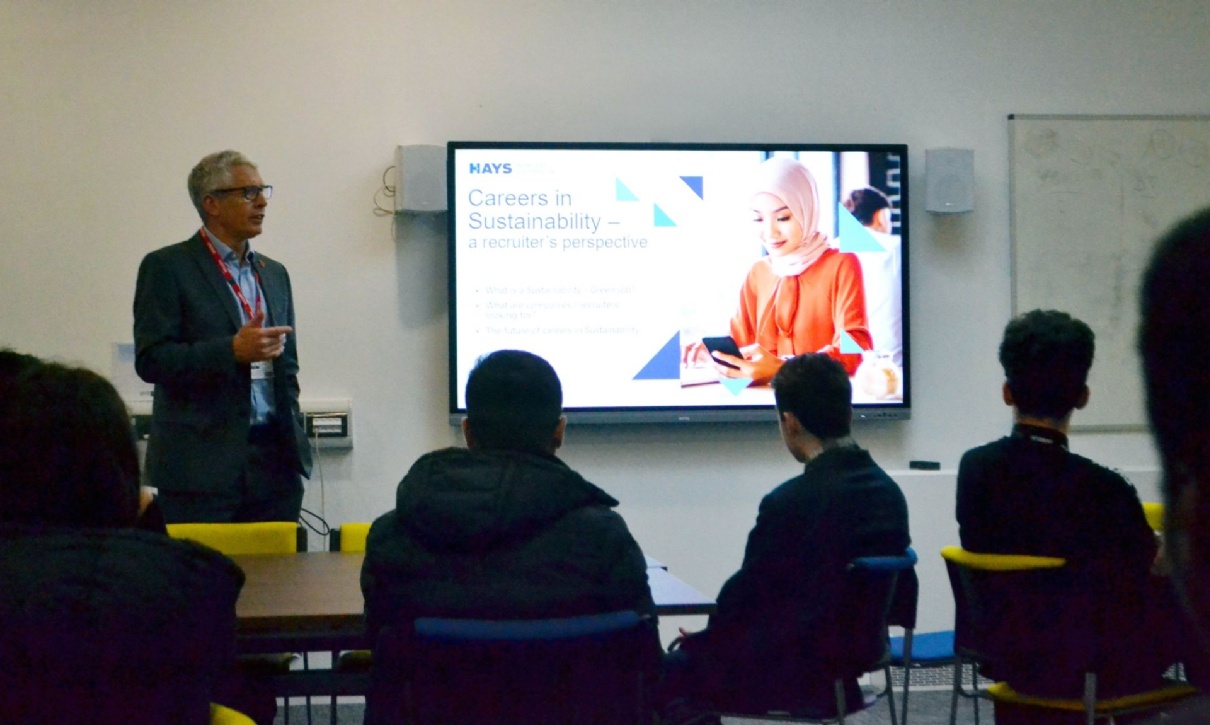 As part of Green Careers Week Year 12 and 13 Geography students, and members of the Eco-council, attended a talk on Green Careers and the increasing importance of green skills in future employment.

The session was run by a member of the sustainable recruitment team at Hays Education UK and provided the students with invaluable advice on how to build their green skills and how to get involved in careers in industries and businesses that are aiming to improve their sustainability.

Students also received advice on work experience and things they can do within school to make our community more sustainable. Students asked exceptional, thought provoking questions, tackling challenges around the ethics of individual companies and the ideas of green washing.