100 Talks for Change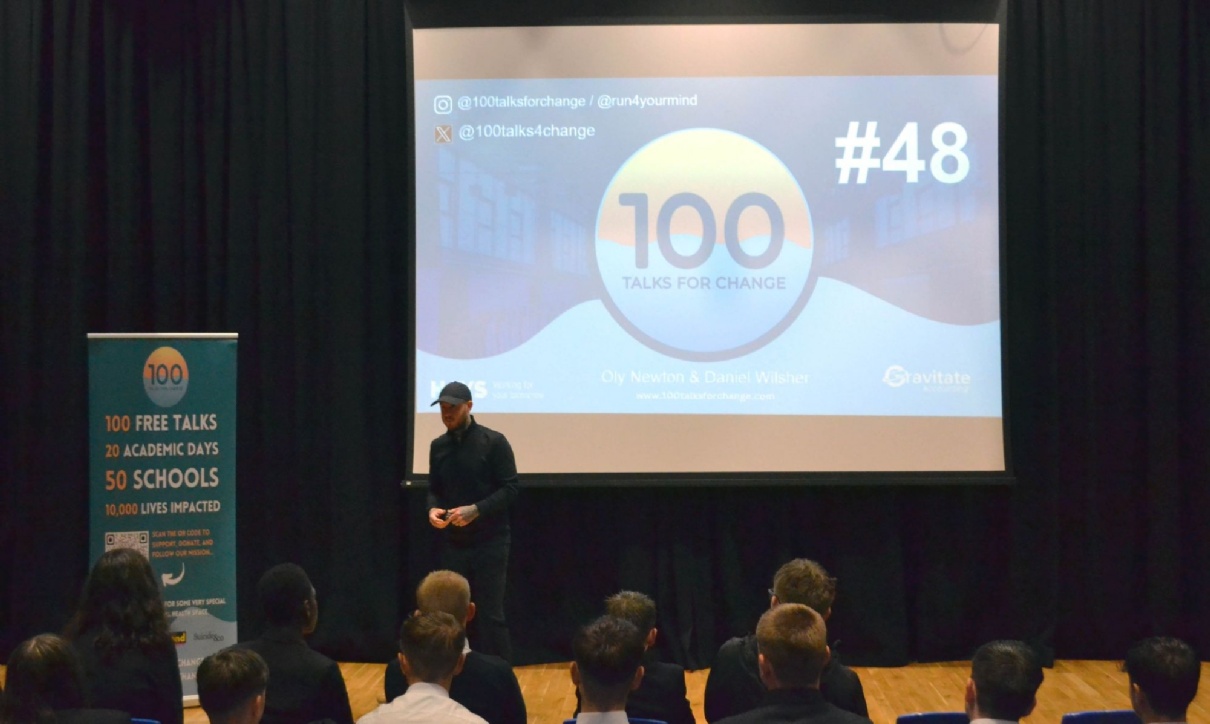 Year 10 had an incredible opportunity to meet Oly Newton one of the founders of '100 Talks for Change'. The aim of the project is to travel across the UK, delivering over 100 talks, in 20 days, to over 10,000 students which will not only impact those who hear the talks but will help raise money for some very special charities in the mental health space.
Oly shared some incredible emotional experiences of his journey with his own mental health.
He spoke about many pivotal points in his life including his experiences of OCD and how it became a barrier to his life as he grew up. However, Oly's journey of how he overcame his challenges was incredibly motivational.
His discovery of running enabled Oly to raise awareness of the importance of mental well-being and also contributed heavily to overcoming his own mental health challenges.
To see him stand in front of 335 Year 10 students and speak with such vulnerability, yet with such passion, showed that anything is possible.
For more information about the work that Oly and Daniel are doing, click on the following links: