Excellent GCSE Results from President Kennedy School Students!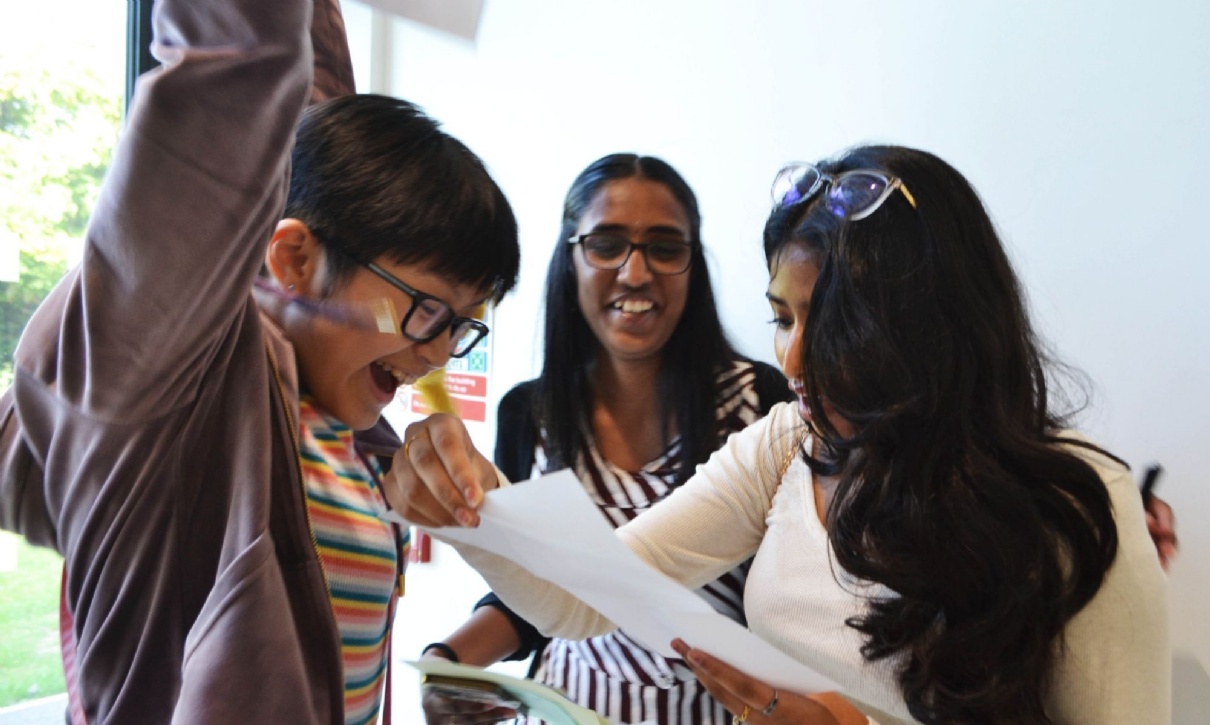 President Kennedy School are proud to celebrate the excellent achievement of our Year 11s today as they collect their GCSE results. The school are thrilled to see that 77% of students have achieved a grade 4+ in either English Language or Literature and 72% of students achieving a grade 4+ in Maths. We are also happy to announce that 63% of students have achieved a grade 5+ in English and 51% of students have achieved a grade 5+ in Maths. Finally, 26% of students have achieved 7+ in English and 23% have achieved 7+ in Maths.
We are also elated with those students who have achieved superb results. A huge congratulations to Isla, Gracie, Hiru, Naeva, Charlie, Yulia, Nihal, and Zara who have achieved grades 9 and 8s across all subjects. This is an excellent achievement, and we are glad to see their hard work validated by these results. There are many other students, who we could have mentioned in addition, who have achieved incredible results.
Finally, a huge congratulations to all those who have secured their places at Post-16, College, or on Apprenticeships today. We are looking forward to hearing and seeing your success in the future.
Mr Lane, Deputy Headteacher