Callum Wilson Returns to President Kennedy School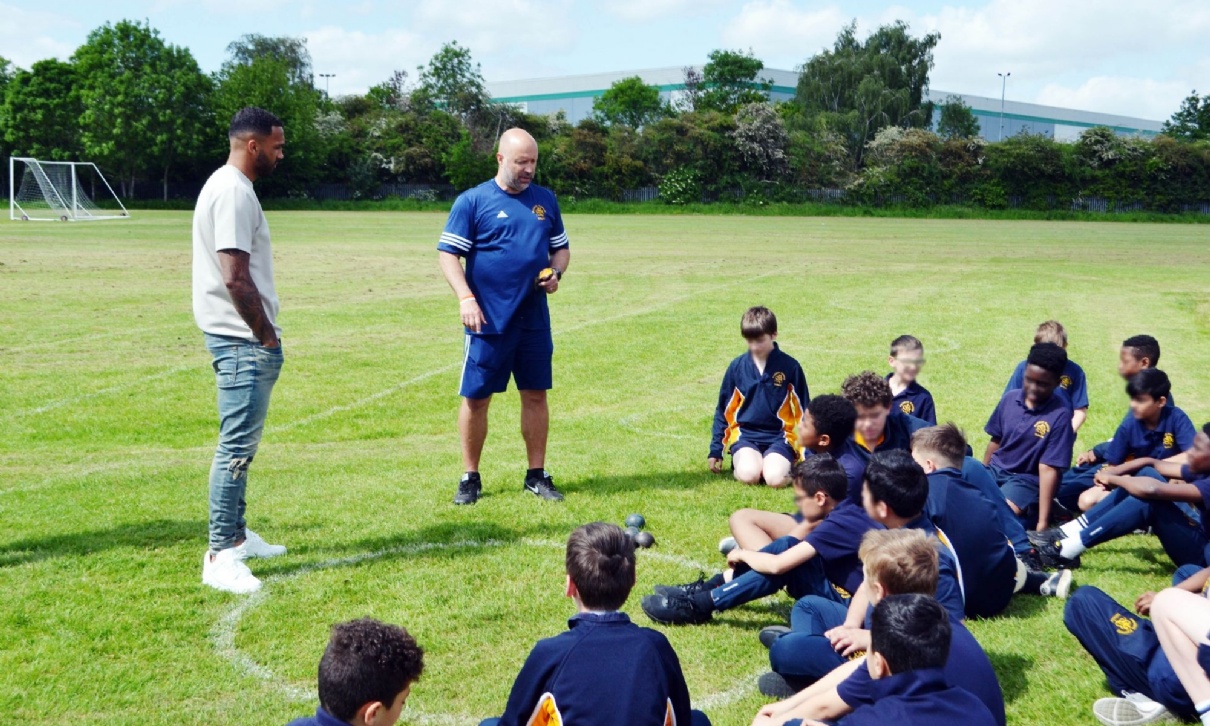 We were delighted once again, to welcome ex President Kennedy School student, Callum Wilson into school.
The current Newcastle United and England striker visited students during a PE lesson. The students were learning how to do shot put and were able to teach Callum the key technical aspects and teaching points on performing the activity with success. Raphael G was particularly confident with his coaching and helped Callum launch the shot about 20m!
Callum then supported some of the Year 8 students and took penalties at Kamran, Dylan and Nash. The first two students both made great saves from Callum's strikes but Nash was unable to keep the third effort out.
Word had spread that Callum was on site and many students (and staff), understandably, were asking for autographs and selfies from the football star.
After a little chat with Mr Sheridan, who taught Callum when he was a student at President Kennedy School, it was time to leave. A final few students were waiting for Callum before he headed back home to Newcastle.
A wonderful afternoon was had by all and we look forward to welcoming Callum to school again very soon.
Thanks to all the staff and students who made this visit so memorable and contributed to a fantastic experience for all.
Mr Sheridan, P.E Department