Trees for President Kennedy School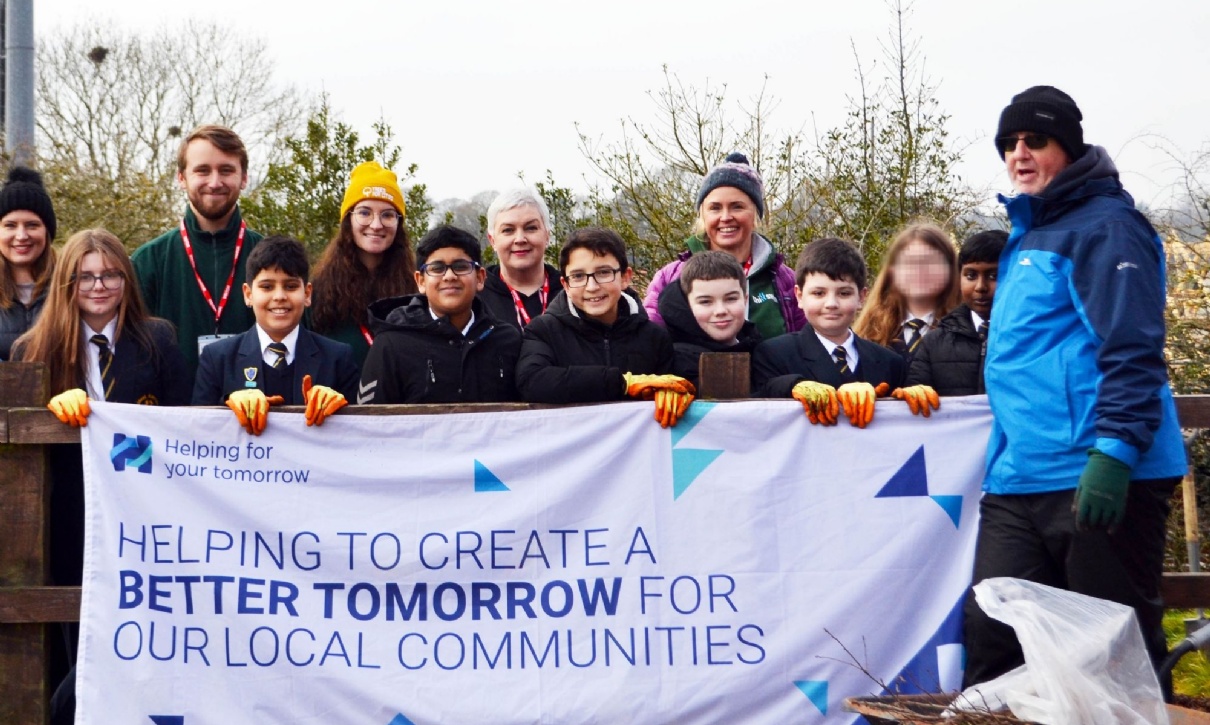 President Kennedy School was delighted to welcome colleagues from Hays Education and national charity Trees for Cities to work with selected Bridge and Gateway students to plant a number of trees on the school site as part of the Trees for Schools initiative.
Trees for Schools is a Trees for Cities programme, which aims to transform urban school grounds into leafy green oases for both the children of today and for future generations. Their award-winning work in schools is delivery-focused and involves transforming school grounds into greener and healthier places to be. They specialise in innovative design, high-quality planting and landscaping, and inclusive engagement of the school community. Working in partnership with children and schools, they create Healthy Playgrounds; urban playgrounds are reimagined and redesigned; with the introduction of trees, forest gardens, food-growing, outside classrooms, woodland play areas, mini-forests and wildlife habitats. Tarmac playgrounds are transformed into natural green environments that are adapted to the changing climate, enabling creative education and connecting children to nature, supporting their mental health and well-being.
Trees for Cities colleagues were joined by the Hays UK Head of Sustainability, Karen Young, who is working with the President Kennedy School Eco-Council on a challenge to make the school more sustainable over the next 12 months. Hays Regional colleagues and Rob Bromfield, the school gardener, supported the students in planting a number of young trees within an area of the school identified for 're-wilding' by the Eco-Council and within the Echo Eternal Curriculum Garden featured recently on the BBC 'One Show'.
The students learnt a great deal about the planting season and care of the trees from Caitlin and Tom from Trees for Cities, who were incredibly impressed with the students' knowledge and engagement, as were Karen, Michelle and Sharni from Hays.
It is hoped that the relationship with Trees for Cities will continue, and Karen Young will be returning in the Summer Term to assess the progress of the trees and deliver workshops with Year 12 students on 'Ethical Sustainability' as part of their 'Human Dilemma' Ethics Conference in July.
Mr Mort, Director of the Futures Teaching Alliance