Harvard University Research on the Teaching of the Holocaust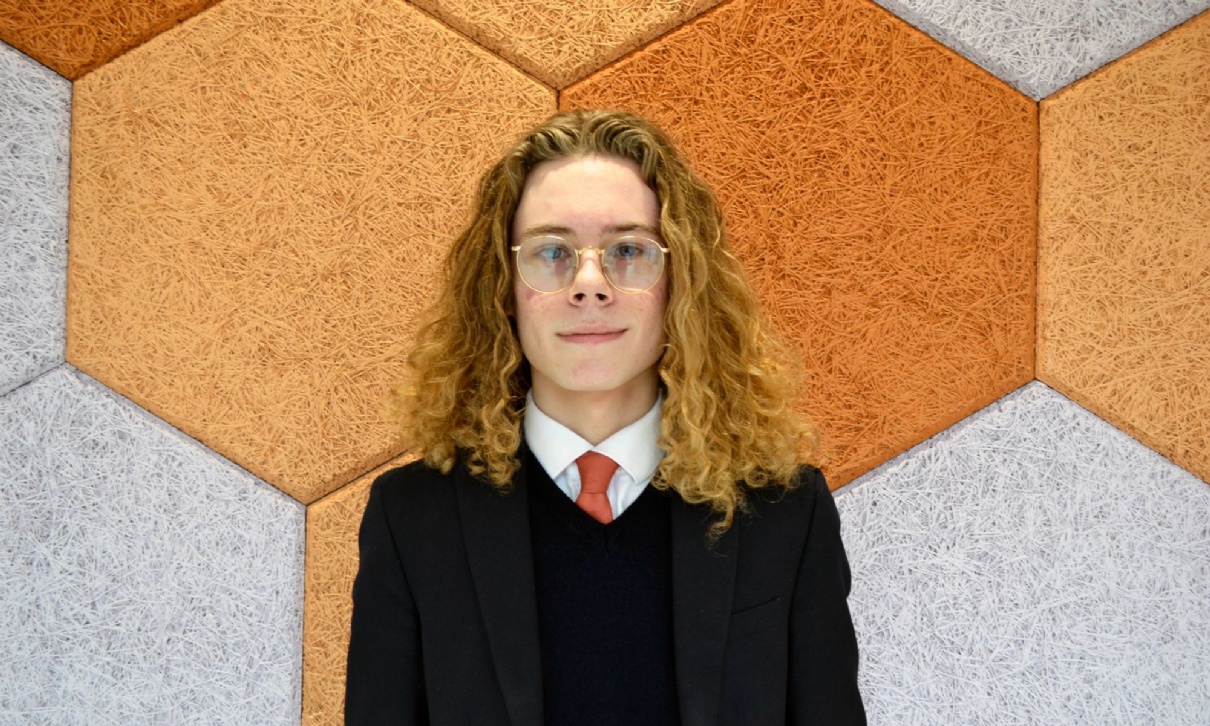 On his first Thanksgiving Day in the USA, former student Zak Adams interviewed a number of current President Kennedy School students for his initial research project as a Harvard University student. Although he is set to Major in Mathematics at Harvard, in his induction Zak has opted to research a topic close to his heart in the way that schools teach the Holocaust with greatest success.
In a two-hour Zoom call led by Zak, he listened carefully to the experiences and feelings of students in Years 8,9,10 and 12, prompting them with engaging questions about what they have learnt and the way they have learned it.
There was, of course, an ice-breaker session to begin with as our students grilled Zak on what it is like to be a student in the USA. He opened a new set of possibilities for his younger audience, proving that there really is life, not only outside of Coventry, but beyond the ocean. He is simply loving life in Massachusetts, working with people from all around the globe and getting seriously hooked on American football. He also reported on the build- up to the England v USA World Cup fixture.
Our students spoke candidly about their experiences of learning about the Holocaust. For some of the members of the group, this included meeting Peter Lantos, survivor of the Bergen-Belsen concentration camp, who visited President Kennedy School last academic year.
Although much of the interview centered around the value of films and drama on the subject, there was a real consensus that Holocaust education was essential and had to reflect what the victims went through. To Ella Adejinmi inYear 8, it was important that she had been able to see "beyond statistics" about this period of history adding that meeting a survivor was a "privilege" that helped her come to terms with what happened in the 1930s and 40s. Chelsea Omateyo in Year 9, expressed the view that some things in life can be "so large they are almost incomprehensible" and that it was important to be able to ask questions about emotionally difficult subjects.
Our Post 16 representatives Erin Ford and Lily Marsden shared their views as older students, reflecting that film and drama could help us "see through the obvious and stereotyped" but commented on the need for "emotional maturity" before a young person can fully benefit. That we should continue to share the testimonies left behind by the millions of victims to give them individuality and personality beyond the names of the camps and the numbers of victims who perished there, remains an ongoing challenge for us as we continue to explore this vital educational theme.
In return for us providing this interview, Zak will be coming back to President Kennedy School during his winter break in January to talk to Post 16 students about wider options. He has also welcomed emails from the students he interviewed offering support and guidance.
We hope this connection with Zak and Harvard continues to provide inspirational opportunities for our students. Our thanks go out to Zak and the students who contributed so well- Laxshan Vasikumar, James Colledge, Ilan Thowfeek-Faris, Ella-Adora Adejinmi, Poppy Bailey, Ryker Hourihan, Shanice Taylor, Alicja Hemperek, Deborah Fofie, Chelsea Omoteyo, Hannah Richards, Aisha Malik, Inaya Rafiq, Erin Ford, Lily Marsden.
Mr Finney, Teacher of History