The Bridge Event - Higher Attainer Evening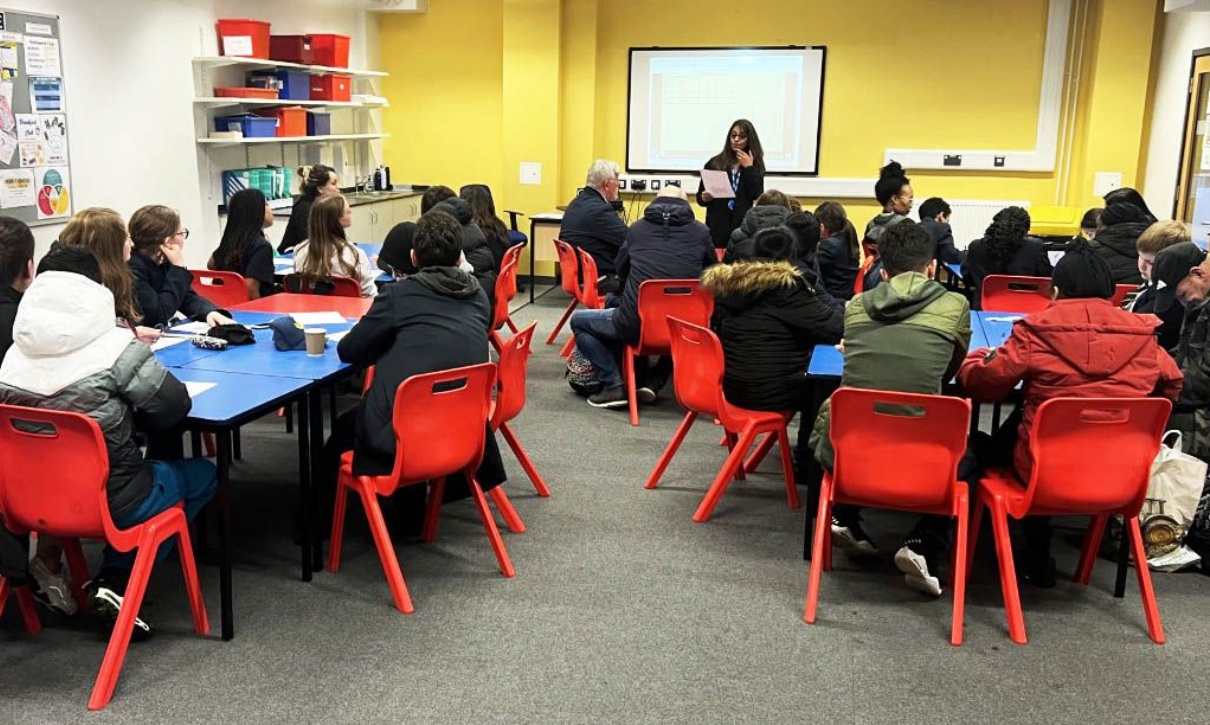 The parents of our Year 7 High Attainer students were invited to attend a parents evening on Wednesday 2nd November, alongside their child. This was an incredibly powerful evening that saw parents and their children come together in a classroom setting to learn and to approach a range of challenging activities, and to increase awareness of strategies that parents can use at home.
The evening started with a presentation in the hall where parents were given an insight into the provision given to high attainer students both in the classroom and beyond the curriculum. Parents were then invited into classrooms within the Bridge, as part of a carousel, where they were given some challenging tasks to complete alongside their child, in three different and varied subject areas. In English, students were asked to verbally contribute to a number of talking points using sophisticated and formal language, using no banned words. In Science, students were invited to think critically about the use of fossil fuels and renewable energy. In History, students were exposed to a range of activities that would stretch and deepen their thinking through an array of historical sources.
All students were incredibly engaged during this event, and it was a sheer joy to have parents back through our doors again! A huge thank you to all students in Year 7 and their parents who attended!'
Miss Tovey,Teacher of English