Costa Rica Expedition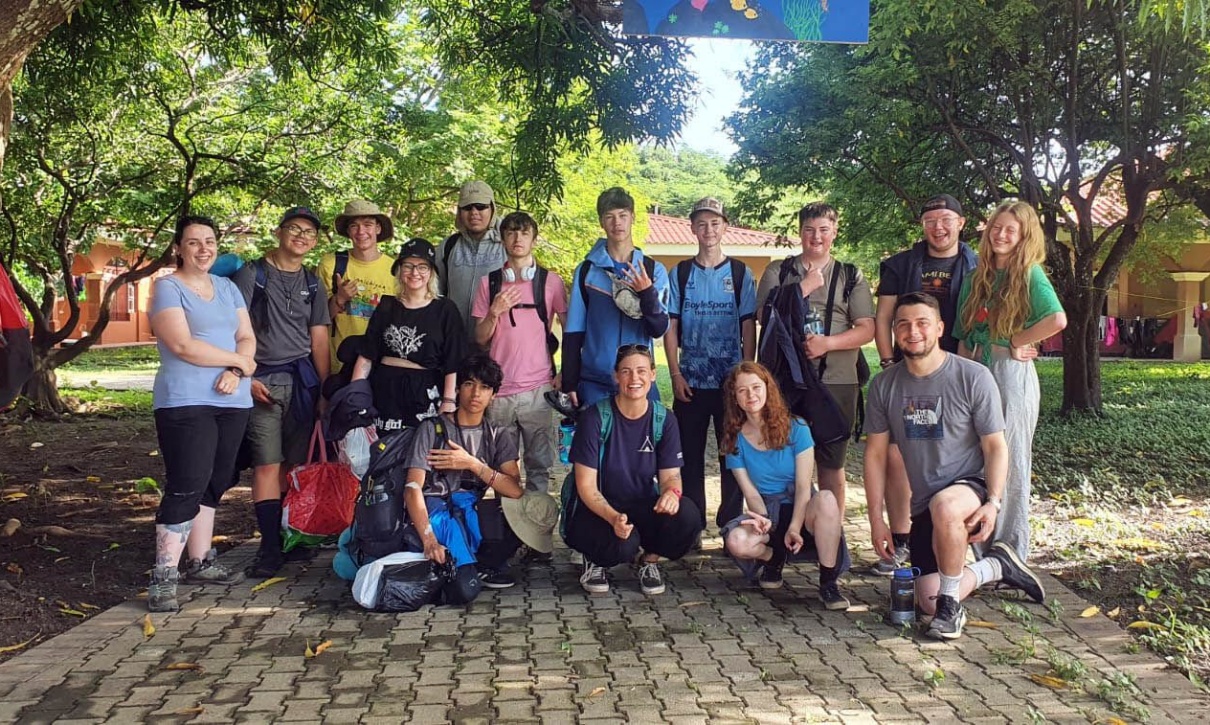 On the 5th of July we travelled to Costa Rica. We travelled as a group of 15 consisting of 8 students from President Kennedy School, 4 from Our Lady of Sion Independent School, 2 teachers and our team leader, Anna.
Most of us had never met before, fortunately we had plenty of time to bond on a 52(!!) hour journey via the USA, Ecuador and Panama before eventually reaching Costa Rica.
We spent 4 weeks travelling around the country, engaging in community development and environmental conservation projects across Costa Rica. Some of the projects included:
Reforesting areas of mangroves to help store carbon and mitigate against climate change in Guanacaste.
Improving a local community health centre for local residents in Cuajiniquil.
Helping with the construction of a community SEND centre to support vulnerable people in Terraba.
Building a "monkey bridge" to help with the safe passage of monkeys across a busy road in Cano Negro.
A rest and relaxation trip to Monteverde which included a tour of a local coffee plantation and a night hike.
The trip culminated in an adventure activity where we got the opportunity to qualify as an PADI Open Water Diver. We were lucky enough to see sting rays, octopus and white tip reef sharks during our 3 open water dives in the Pacific Ocean
Mr Graham, Teacher of Geography and Mrs Elliot, Teacher of History