A'Level Success! A*students at President Kennedy school!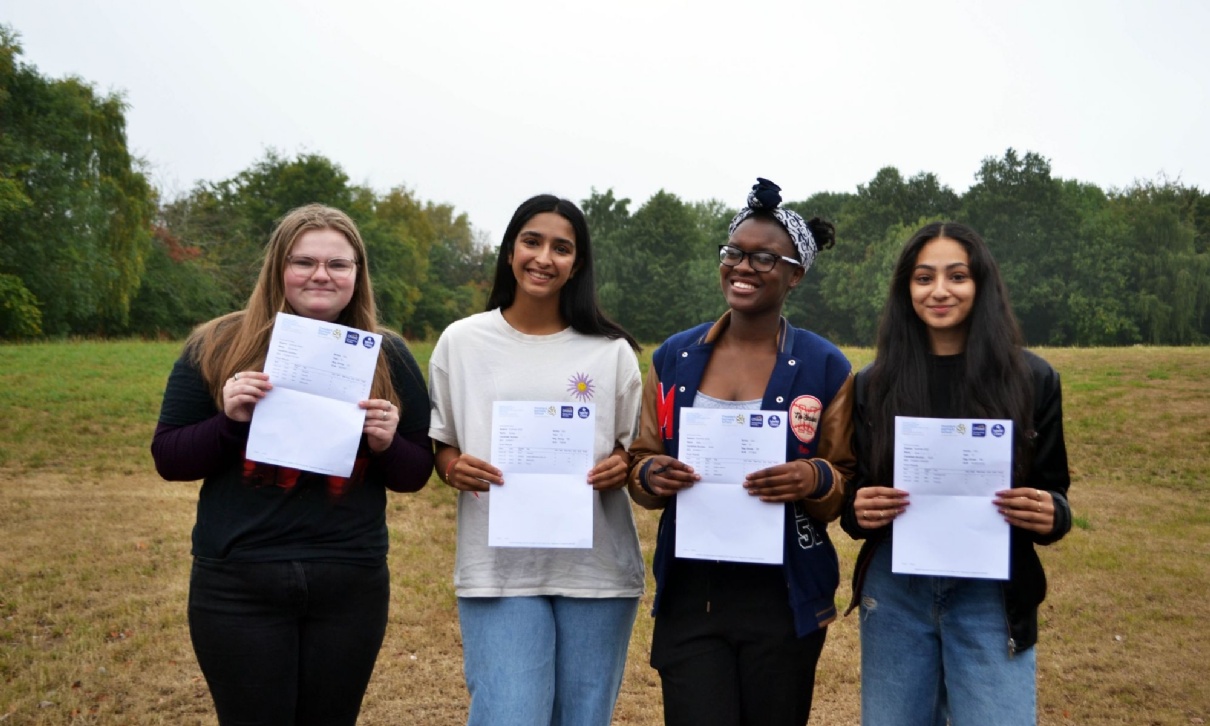 Outstanding A level results combined with strong links with universities every student leaving President Kennedy School's Post 16 secures a place in higher education, or on their chosen path to building a brighter future!
With students such as Zak who will be travelling to tomorrow the U.S.A to embark on his part of his life at Harvard. Zak obtained three A*s in Mathematics, Further Mathematics, History, and an A in Physics.
Kush gained received three A* In Mathematics, Further Mathematics and Physics. Aliza's A* was in English Literature and also got an A in History.
Zach acquired an A in both English literature and Religious Studies.
The students pictured in the main photo; Jivan, Ellen, Eesha and Amberlea all secured A's in a number of subjects including English Literature, Mathematics Italian and Psychology.
Well done to all PKS Year 13 students...we wish you well for the next chapter in your lives!