PK's Got Talent - What A Performance!
President Kennedy School stages a superb talent show.
Standing Room Only!
On Monday 12th December a sell-out crowd were treated to an incredible night of entertainment. With student crew and techs, and hosted by Year 11's Tam Gulati (plus a surprise cameo appearance from last year's hosts Russ Varnam and Tom Elves), up-and-coming band The Luminites kicked off the show with an electrifying performance. They then took their positions alongside the other judges for the evening: Kieron Dunne (from our partnership charity Emmaus Coventry & Warwickshire) and former student Louis Lewinson.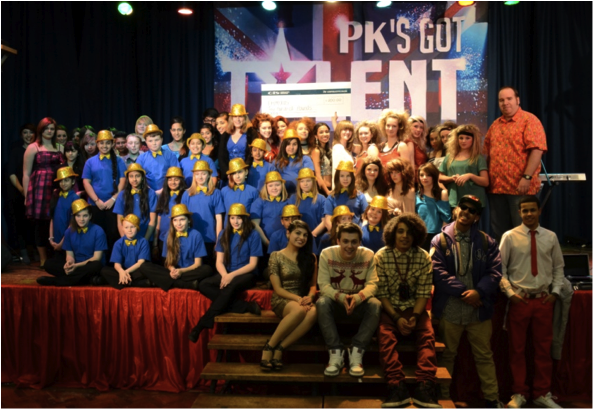 President Kennedy School's very own acts then stole the show with angelic solo performances from Belinda Campbell, Chloe Osborne and Dea Passi. Matthew Sweet and Dylan Lally almost took the roof off with stunning performances and Year 8 band No Strings Attached gave their own impressive interpretation of Pixie Lott's Mama Do. The Year 7 Choir were so popular with the crowd and judges that they now have three separate job offers in the coming weeks!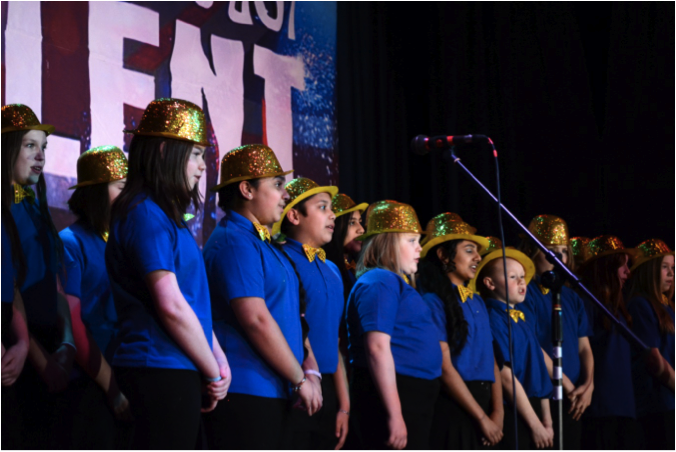 The dance troupe Flashmob were spectacular during their medley of classic songs and Sonali Gupta (in her fifth show in five years) set a new benchmark yet again.
Before the winners were announced the Secret Staff Band finally revealed themselves to be The Mortarboards: Mr Randle-Bissell (lead & vocals), Mr Darby (rhythm), Mr Channer (bass) and Miss Price (drums). They gave an epic performance of classics songs by The Cult and ZZ Top. Louis Lewinson and Nancy Gibson rekindled past PK glories with their as-seen-on-TV dance troupe and served up an unbelievable routine as the eagerly awaited results drew ever closer.
In third place was the goose-bump inducing soloist Cassidy Phillips who left the huge crowd stunned with her beautiful and emotive performance of Ed Sheeran's The A Team.
The runners-up honour was awarded to the hugely talented Hellraiser. They served up a pulsating dance routine full of incredible choreography and energy.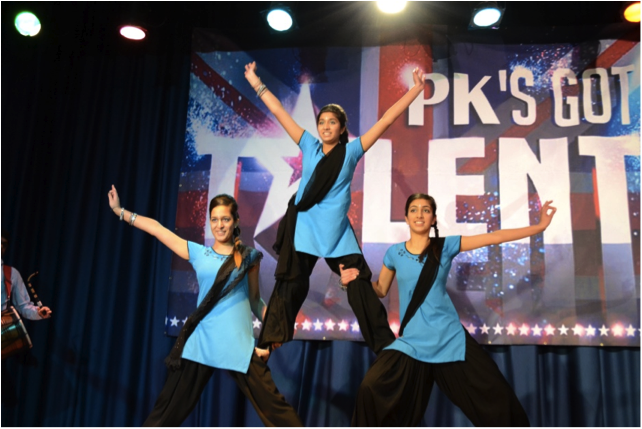 And so to the winners of PK's Got Talent 2011: Bhangra Nights! Navneet Rayit, Hareena Purewall and Simran Sandhu gave a show-stopping dance routine full of grace and glamour, supported by live drummer Govind Bhatt.
Thank you to everyone involved. A proportion of all ticket revenue has been donated to Emmaus, but if you would like to support them further please call 024 7666 1466.
See you next year...