Year 9 - Options 2021
Year 9 Options Presentation
The presentation from yesterday evening's Year 9 Options meeting is available for parents and students to view here.
Many thanks, Mr Fogarty
---
Please find subject specific files below which will provide information about different subject areas to support and provide guidance when choosing option subjects.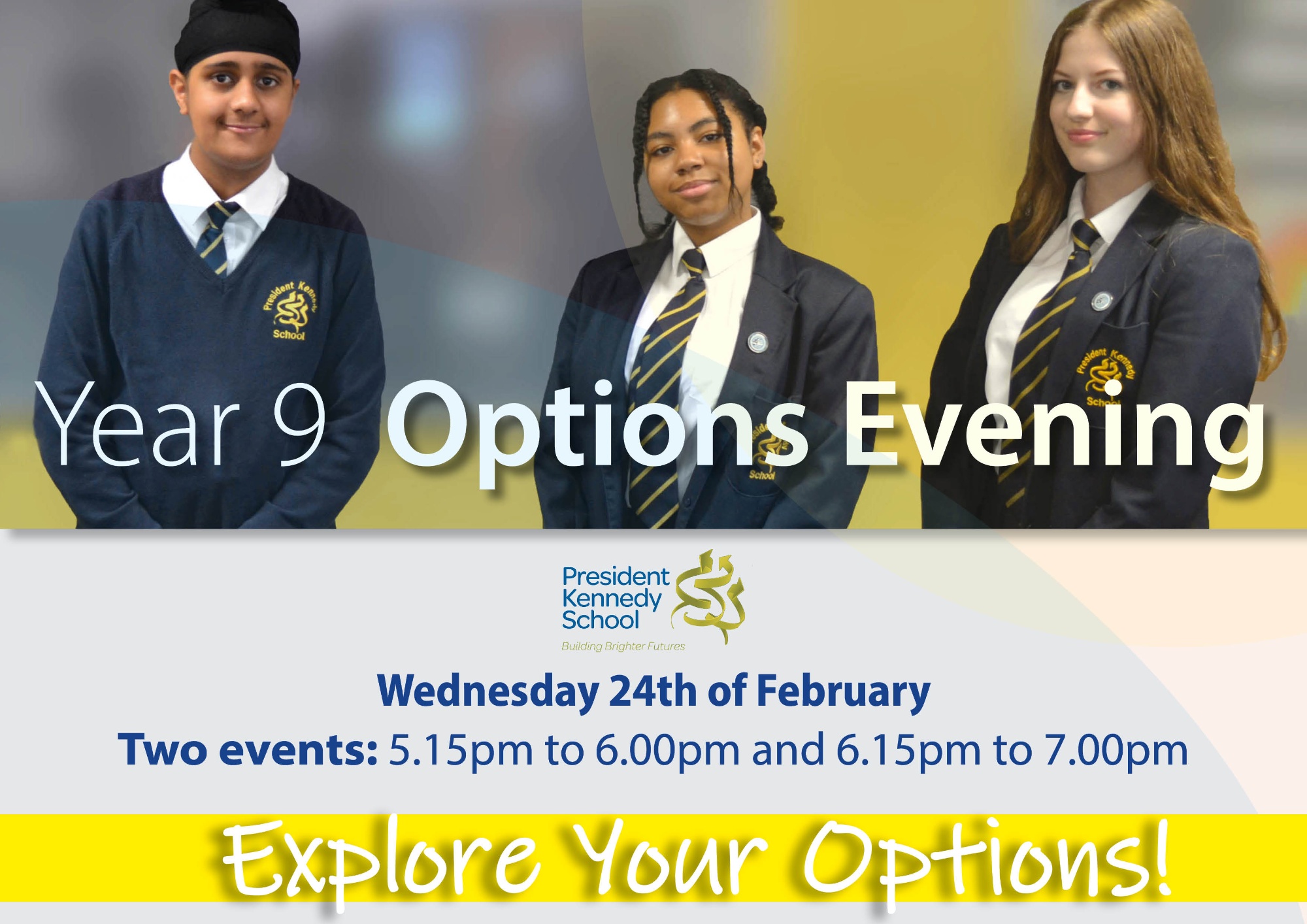 Please click here to register for our Teams meeting on the 24th February 2021 with the Year 9 team.