What Our Students Say
Hello my name is Sophia and I went to Parkgate Primary School.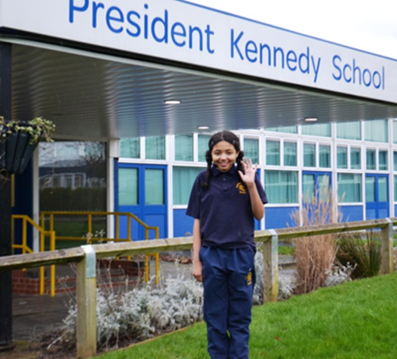 I think that the Bridge is an outstanding place to come to school. Before I came here, I didn't really speak that much; I was shy. As soon I came to the Bridge my fears disappeared because the teachers were so
welcoming and kind. The Bridge has provided me with lots of exciting things to do like basketball and football. Before I came to President Kennedy School I couldn't kick a ball but now I play for the girls' football team. Our student code is P.R.I.D.E. We believe that if you have P.R.I.D.E you will go far and achieve more. I truly believe that the Bridge is an outstanding place to be.
Hello and welcome; my name is Zohaib and I went to Edgewick Primary School.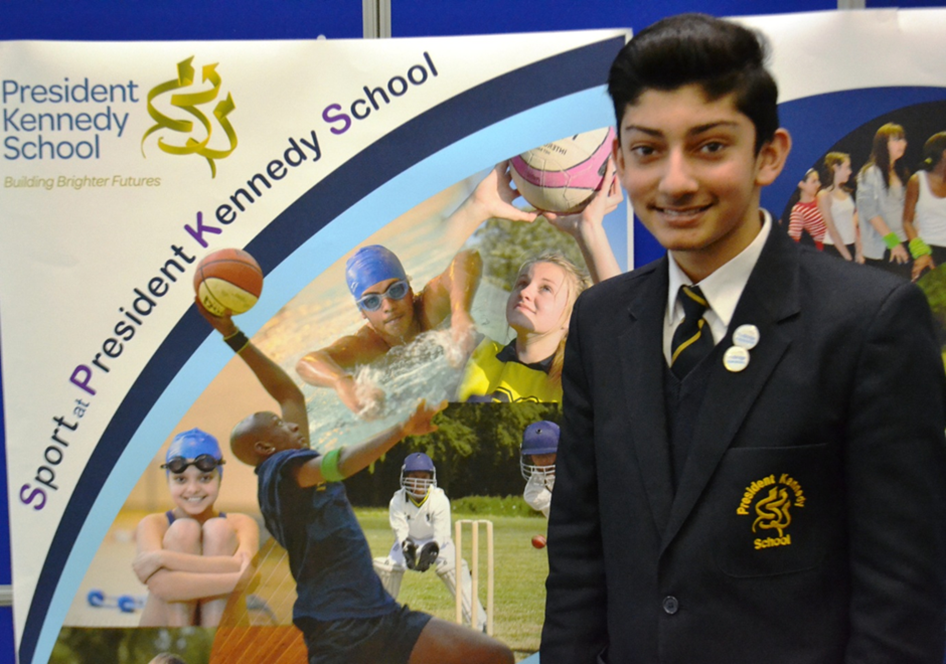 So what is fantastic about the Bridge at President Kennedy School? Simply everything!
The opportunities here are overwhelming and you can participate in everything. The teachers here are amazing as they get to know you well really quickly. Your tutors are extremely kind and they support in every single way that they can. There are countless facilities here for you to stay after school to finish any necessary homework, for example at Homework Club.
Also, the rewards are great. If you do well you will get rewarded. Our reward system (R1 R2 R3 R4) is super encouraging. You get positive points and you will be able to purchase amazing prizes at the reward shop. Finally, the most encouraging thing at the Bridge, is the student code of conduct, P.R.I.D.E. You need to stand by this and you will succeed in your lessons and you will reach and exceed your targets!
My name is Isha and I went to Joseph Cash Primary School.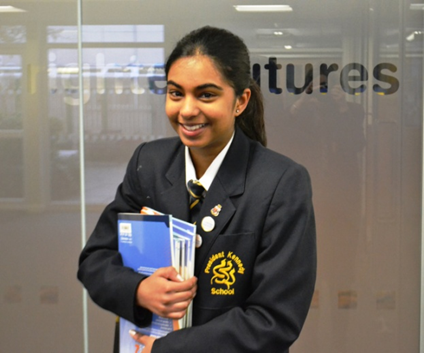 Before I started in year 7 I was really nervous and I thought I would never fit in. After a few weeks of being in the Bridge I had already made lots of new friends. All the teachers are so friendly I would never hesitate to ask any member of staff if I was feeling upset or needed advice. The Bridge has opened up lots of opportunities for me and I feel more confident within myself. There are so many opportunities for me to take part in I am spoilt for choice. I have joined the Swimming Academy where I train regularly to build up my swimming skills. You even get to visit a university with your tutor group which is an amazing experience. The Bridge is a safe and a welcoming environment for students of all types and there will always be something that suits you as an individual. Now I have experienced life in the Bridge I don't think I could've made a better school choice.
My name is Ben and I went to Hill Farm Primary School.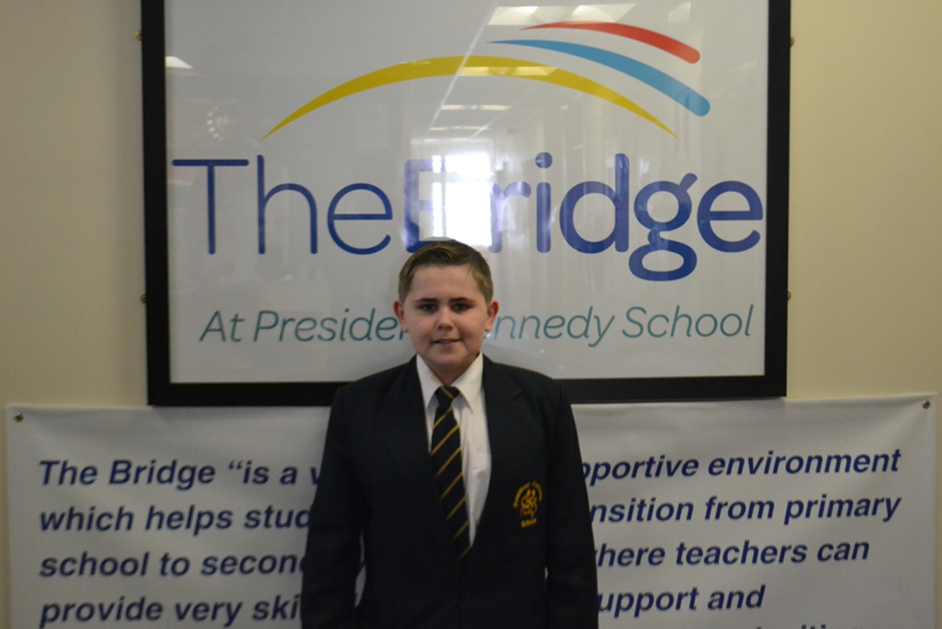 The Bridge is an exceptional place for year 7 students to learn and it is a safe and happy environment for everyone. My experience at the Bridge has been amazing. I have enjoyed all of my lessons and I am participating in our brilliant show Grease!!! In the Bridge there is never a dull moment.
When I first started secondary school I was nervous, but the Bridge helped me because I had the choice whether to talk to the older children or just simply talk to people my own age. The Bridge is a phenomenal area to learn and have fun. The lessons are very interesting because you learn something new every single day. If you have any worries, the Bridge staff are always on hand to help. You are able to talk to the staff quietly and they will sort things out for you.
My name is Alex. My primary school was Whitmore Park.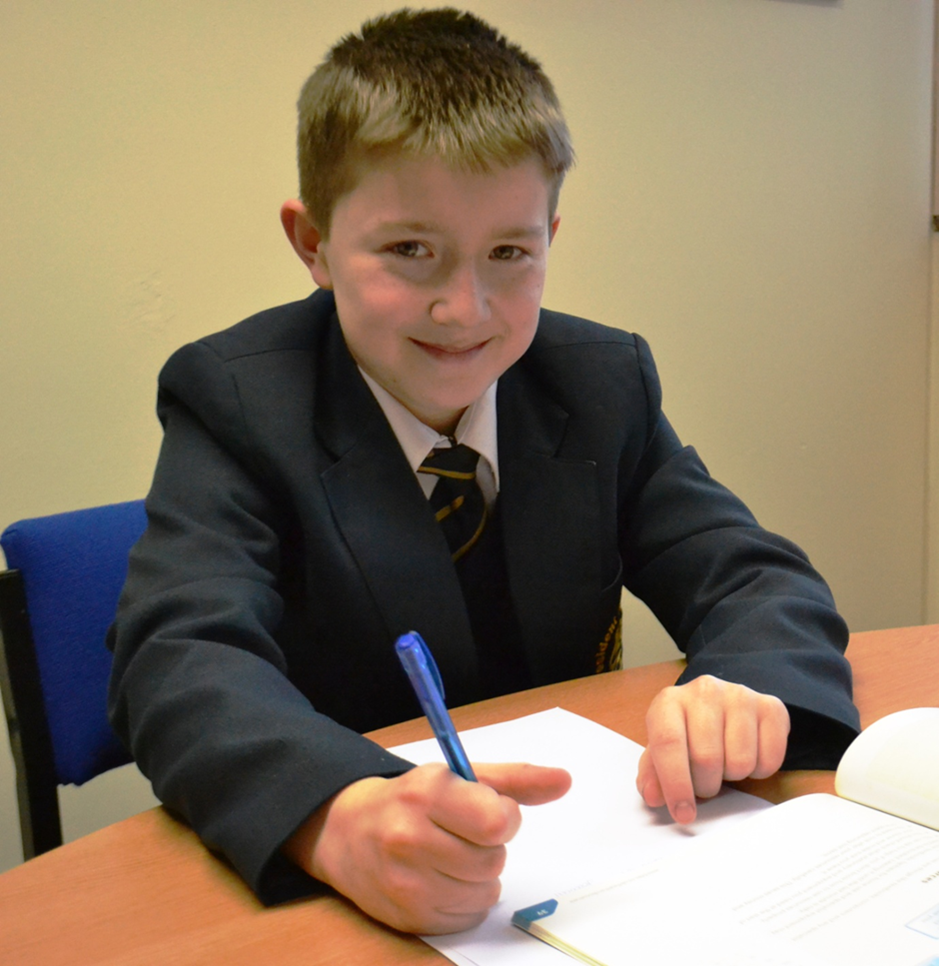 My time at the Bridge so far has been amazing. There so many things that you can do! There's something for everyone such as Choir, Art Club, and Glee Club and many other clubs too. My favourite is the Football Academy. There are a lot of trips like trips to Cambridge University, Paris, and the National Space Centre. I also take part in the Successmaker Programme which is like an extra lesson to improve your numeracy and literacy levels. When you have finished each session on Successmaker, you are given a percentage score. My highest score so far is 100% when I got all the questions right.
Hello my name is Reanne and I attended Holbrook Primary School.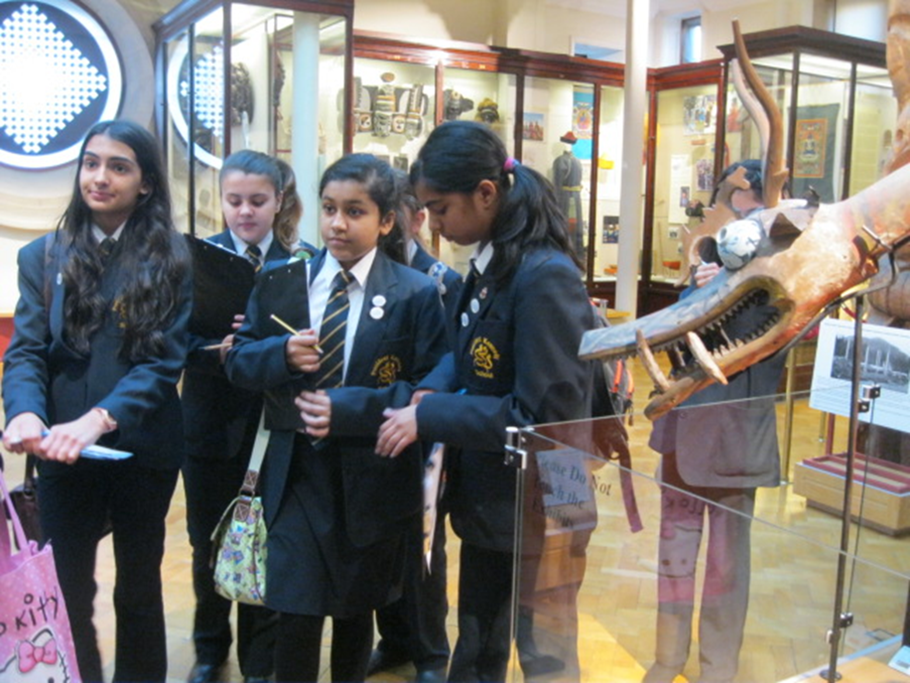 I have been welcomed thoroughly to President Kennedy School and most of all at the Bridge. The staff are very supportive and understanding. My life has changed a lot since I moved here because the
wonderful experiences I have had here. I have been trusted to speak in assembly, I am a first aid ambassador and went on a trip to Cambridge University. President Kennedy School has helped with a lots of things; in particular my academic levels, and my self-esteem but most of all my relationship with teachers.
Hello, my name is Ramin and I went to John Shelton Primary School.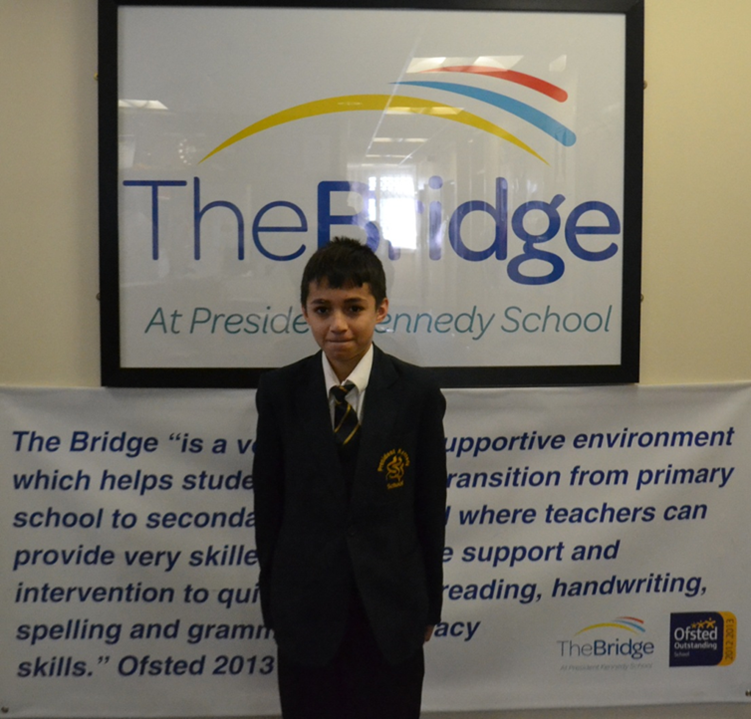 Here at the Bridge, I've had a great time so far! In the Bridge, I have loved the way they teach you. The teachers do push you to the limits so that you can achieve the best grades in the future. In addition, they help you if you struggle.
Many pupils at this school love to play outside when it is break or lunch time. You can also stay inside and play on the computers or just chat with your friends. You can go to the canteen and eat whatever you like too.
I've enjoyed the activities and the clubs. They include Judo, Football, Cricket, Swimming, Basketball and Blaze. You can also go to choir, Glee Club, Dance Club and perform in our production, 'Grease'.
In the Bridge, there are many trips including a number of universities, the Space Centre and the Europe Centre.
Overall, my experience in the Bridge has been fantastic and I'm proud to be part of this school.