President Kennedy School's General Election Results!
The School Council carried out a whole school election to coincide with the General Election which took place on Thursday June 8th. We started this process by preparing our manifesto presentation of each party and this was shown to all students leading up to Election Day.
Although we used Coventry based names as the parties, the actual manifestos were based on the real political parties.
The Cathedral Party easily won the election and this represented the manifesto of Labour Party.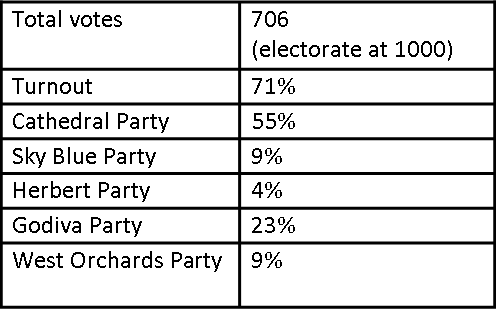 We found this process very interesting and it allowed students across the school to engage in politics and to take an interest in democracy in the UK.
Sky Marie Hill and Dhrunil Solanki