President Kennedy School Secures Cup Football Success! 
After five years of getting close, the Year 11 boys football team finally won the Coventry Schools' Cup – defeating Cardinal Wiseman in a very one sided final 9-1!!
Wiseman were the defending champions from last year so we were expecting a tough encounter – this could not be further from the truth.
By half time, we were 4-0 up – with goals from Reece Clarke (2) and Momoh Sesay (2) – all four goals were as a result of excellent team interplay or individual brilliance, coupled with sublime finishing.
The second half showed no let up – though it would have been easy to become complacent. Clarke and Sesay both went on to complete their well deserved hat tricks and although we conceded from a well taken free kick, three further goals from T'Ahje Smith (2) and Warren Dakouri completed the rout. At the final whistle Wiseman players were completely shell shocked and could not believe that they had been taken apart so easily by an ecstatic and thoroughly deserving President Kennedy School team.
This victory is one half of a potential cup double as the boys take on Higham Lane (Nuneaton) in the semi final of the Coventry Evening Telegraph Cup on Tuesday 2nd May – and to the victors the tantalising prospect of playing in the final at the Ricoh Arena on Wednesday May 24th.
Congratulations to all the boys and enjoy the sweet taste of victory – let's see if we can make it a cup double?
Team: Frederico Romba Martins; Reece Hendrickson, Enoch Nkatia, Lucinee Donzo (C), Josh Hyde; Momoh Sesay, Alex Bonkar, Patrick Kollie, Pouya Panjshiri; Reece Clarke, Warren Dakouri; T'Ahje Smith, Evans Debrah, Zakk Holroyd, Azize Soumahoro.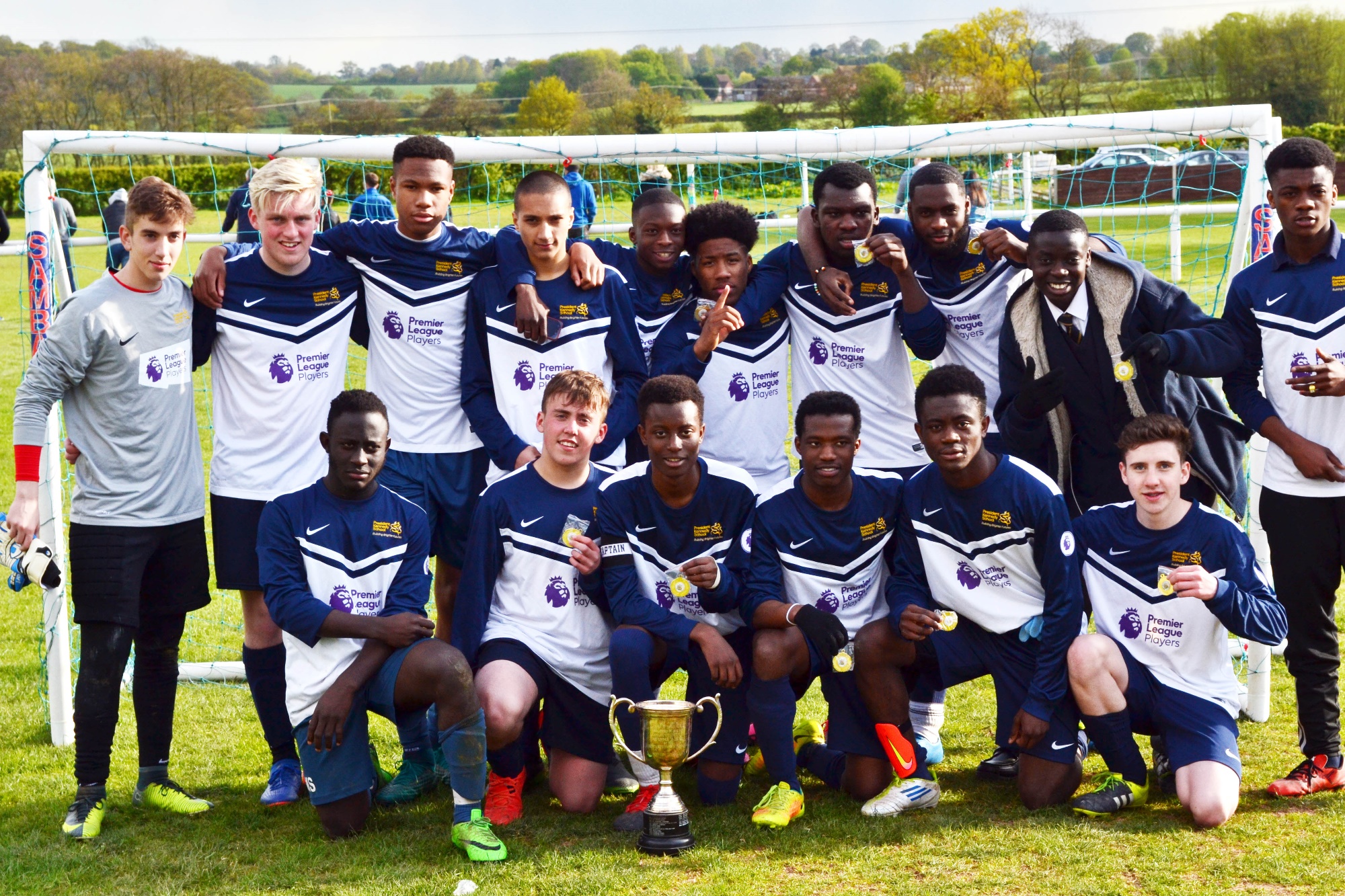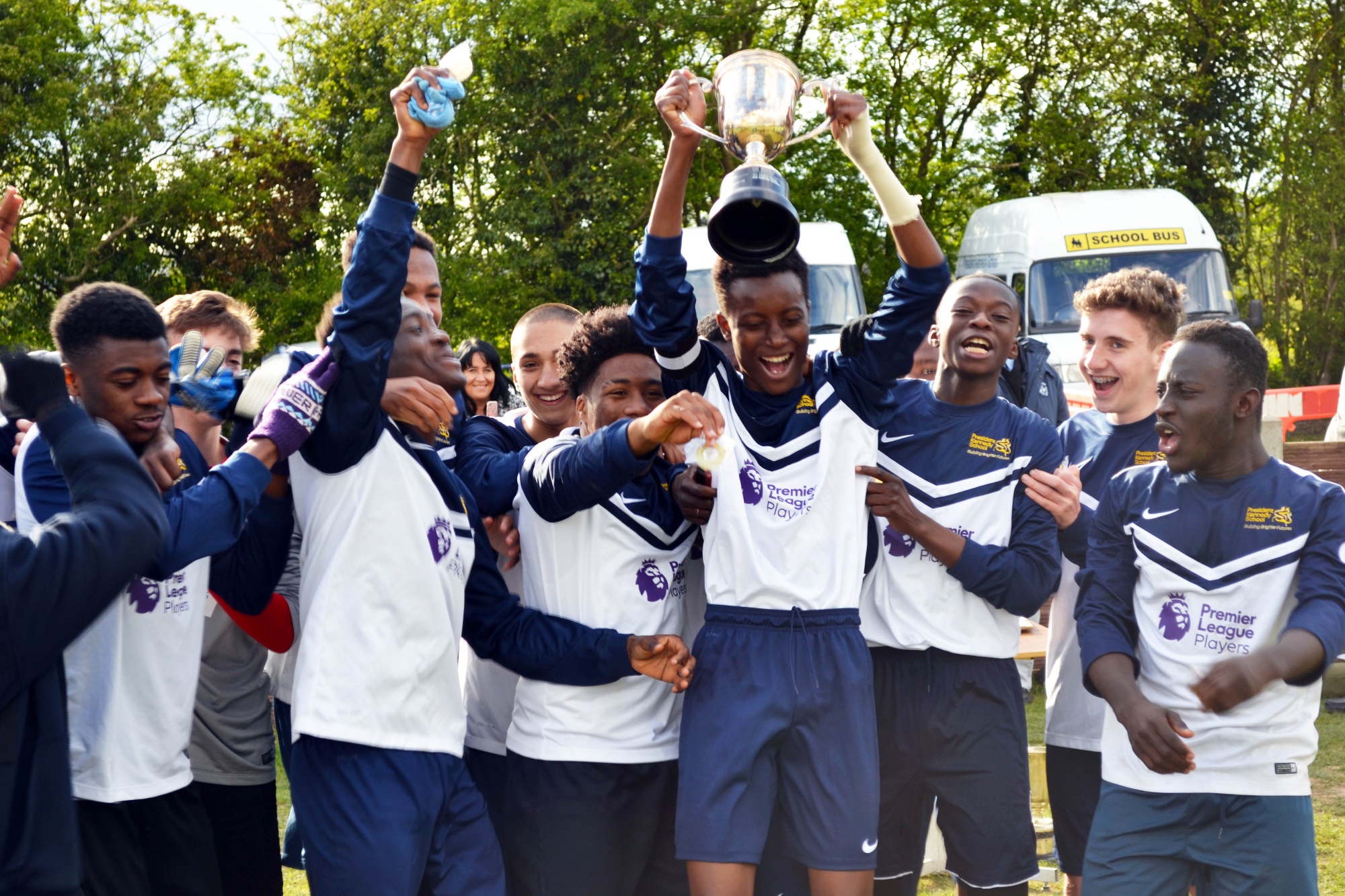 Please enter some content for your news story here.