P16 Select Open Evening Invite for Year 11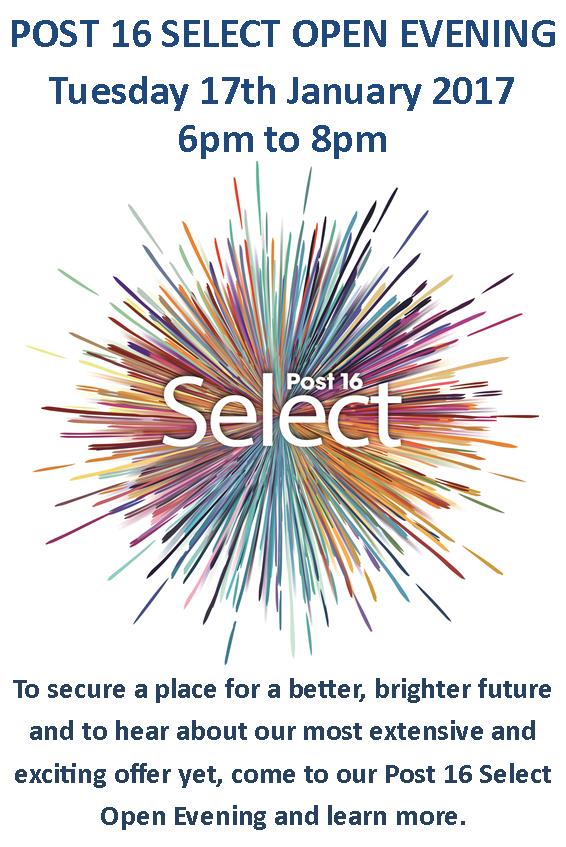 'As Post 16 College Director I am extremely pleased to invite Year 11 students and parents to the launch of our new President Kennedy Post 16 Select offer, in collaboration with Barr's Hill School as members of the Futures Trust.
As a result of our partnership with Barr's Hill School, President Kennedy is able to offer Year 11 this year the largest and most diverse range of A-Level and Level 3 Vocational courses ever.
This offer incorporates traditional, well established and successful facilitating A-Level subjects, highly regarded by Oxbridge and Russell Group universities, in addition to social science and creative A-Levels.
The largest extension of the offer for President Kennedy students however is within the Level 3 vocational 'Professional Pathway'. We are very excited to launch new subjects for September 2017 including Engineering, Sport, Applied Science, Vocational Rock School and Media.
In all we are offering a fantastic 29 subjects across the Access and Advances routes with qualifications at Level 2 and Level 3.
We look forward to helping you select your pathway to a brighter future on Tuesday evening.'
Mr Mort, Post 16 College Director