A Level Celebrations include Oxbridge Success
Staff and students at President Kennedy School are celebrating yet another outstanding set of A level results today.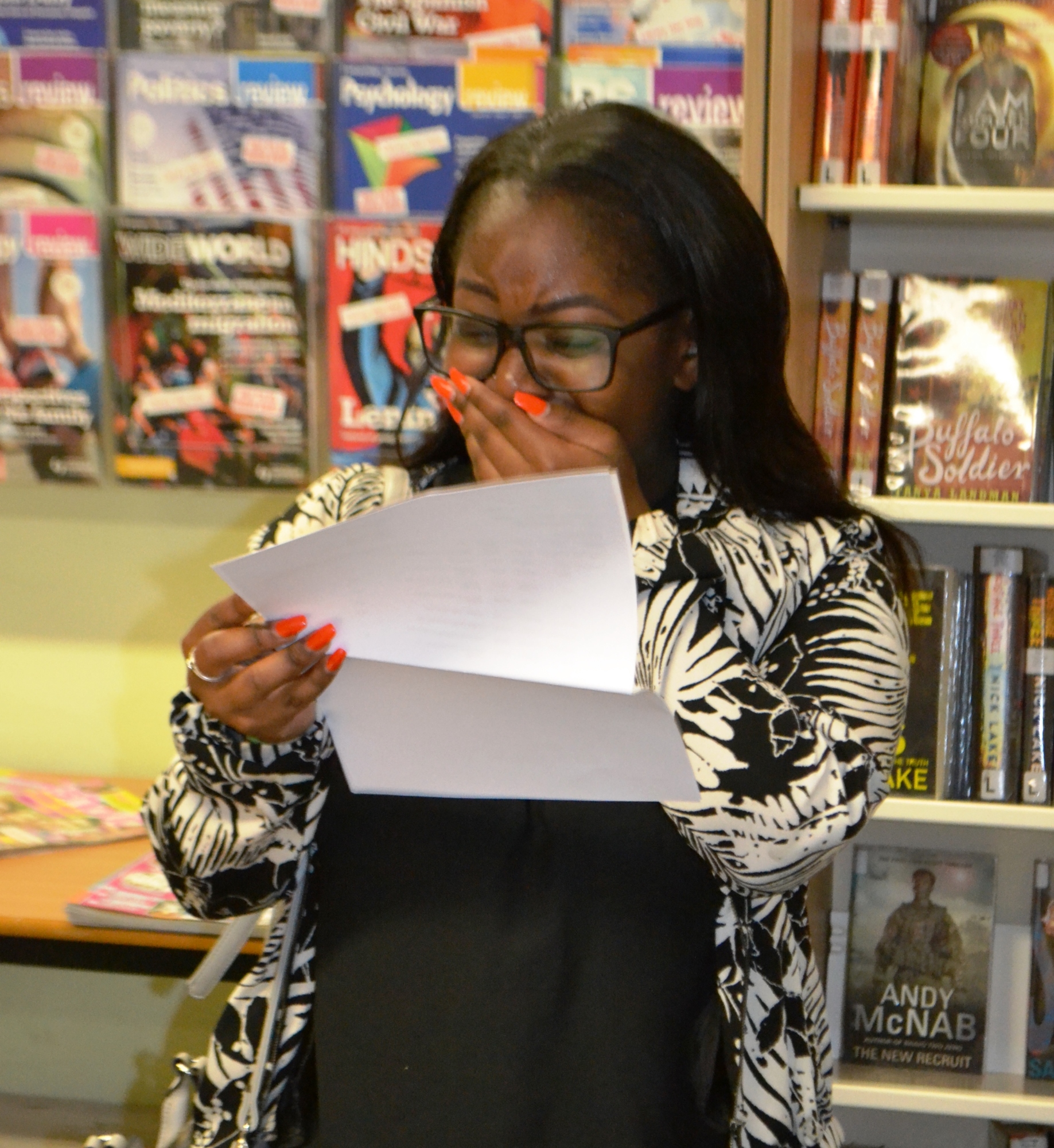 The vast majority of President Kennedy School's students who applied for university have secured their first choice offer or have been able to adjust to more competitive destinations and the school's highest ever number of students are moving on to study at top 'Russell Group' universities including Cambridge and Durham.
Just some of our outstanding success stories include: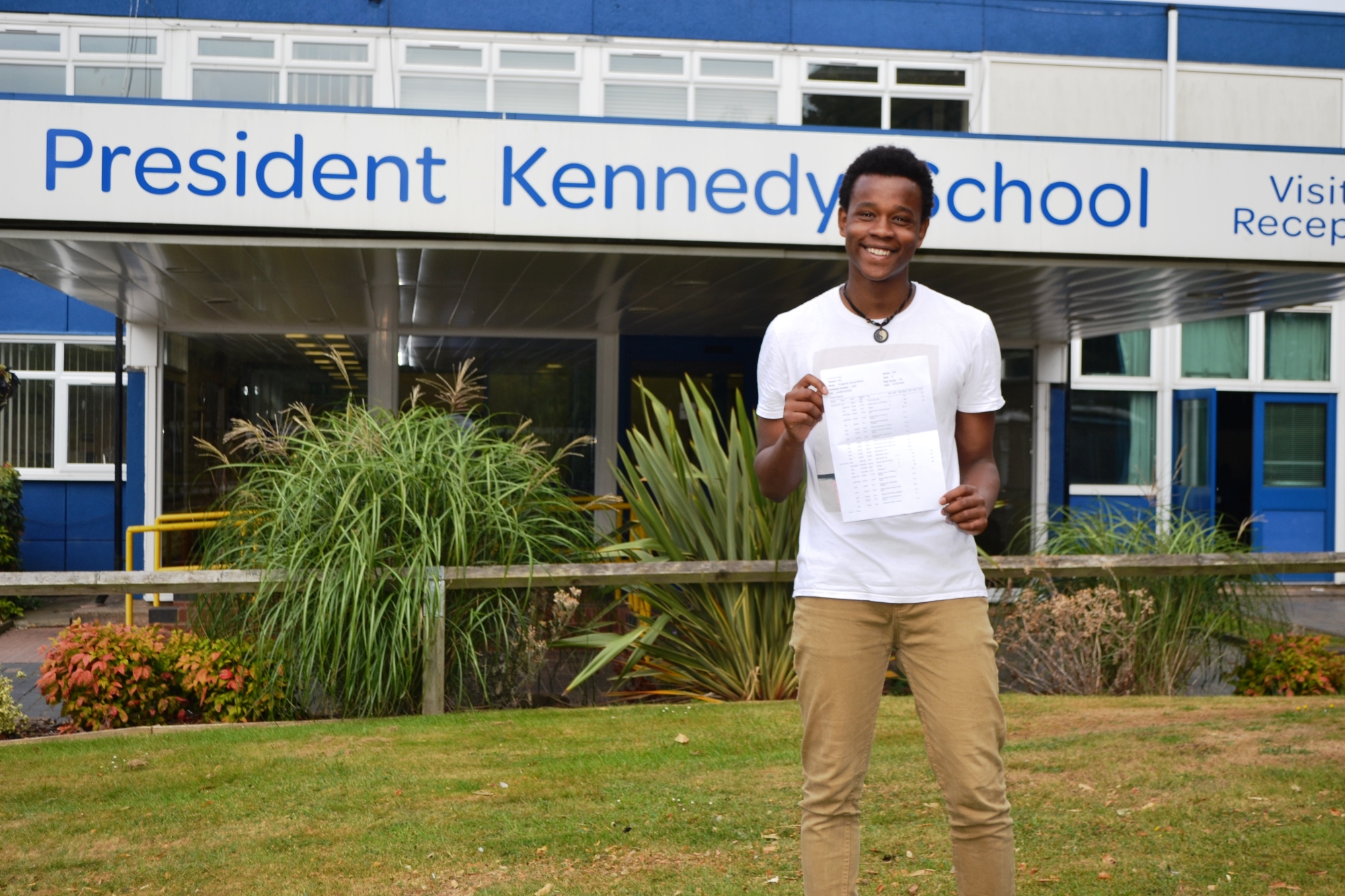 Teddy Mack secured a grade A* in English Literature, A in Spanish and B in Biology and has been accepted by Cambridge University to study Modern and Medieval Languages
Shannon Black will study Psychology at Birmingham University having secured a grade A* in Psychology, A* in the Extended Project, A in History and B in English Literature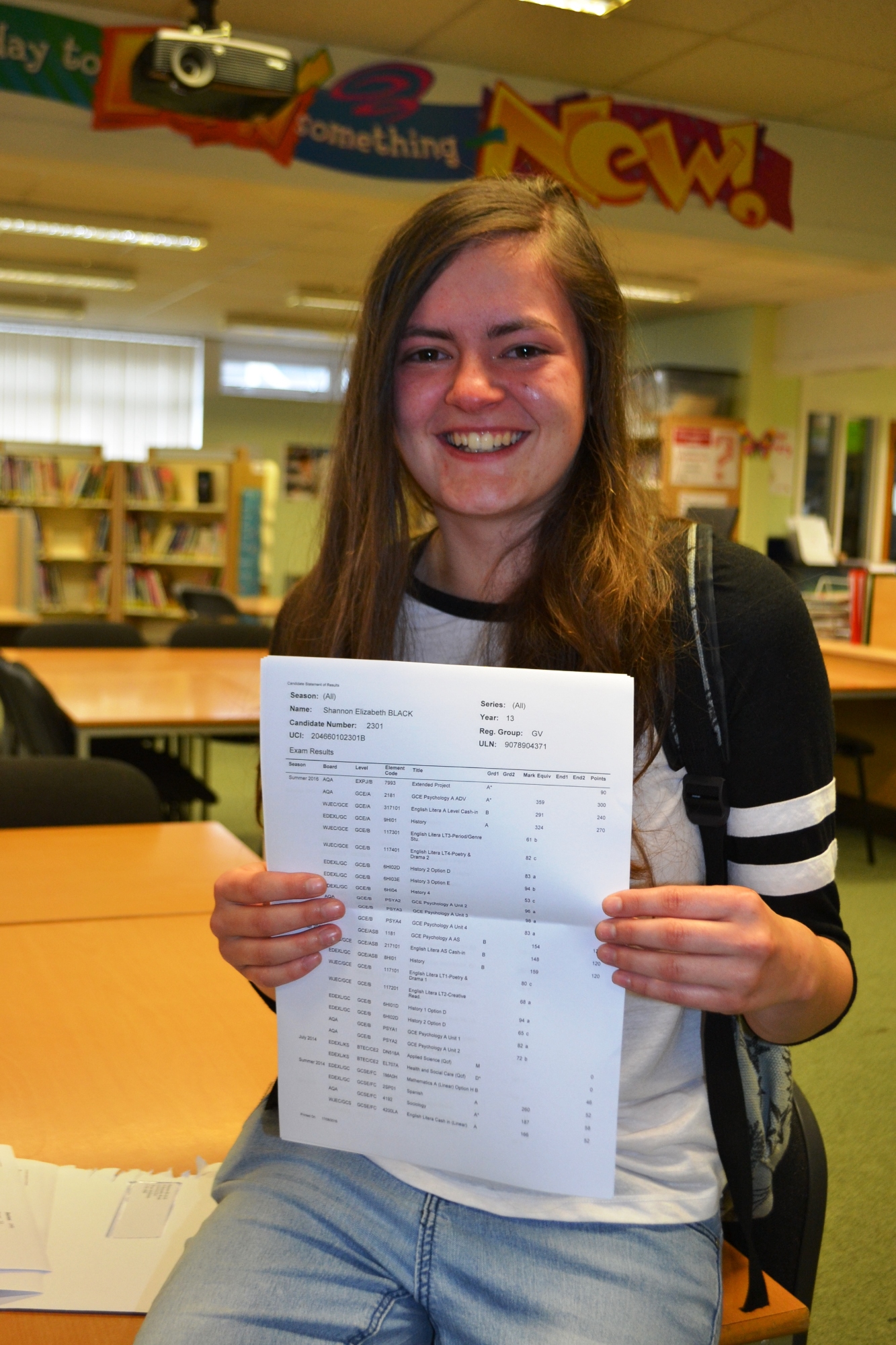 Joe Evans secured an A* in English Literature, A in History and A in Sociology and will study Urban and Liberal Arts at Durham University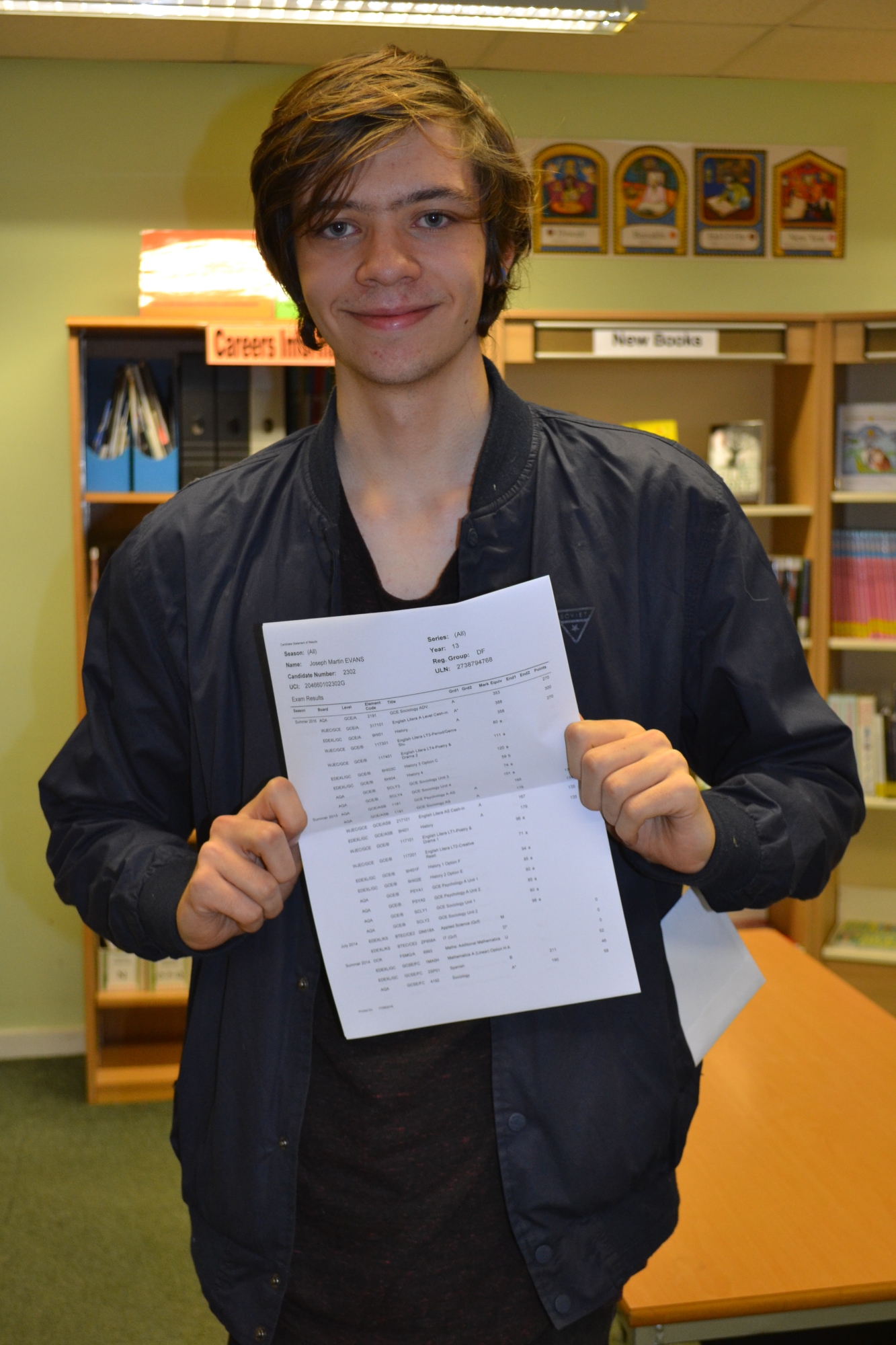 The percentage of students achieving A*-B grades at A2 is an outstanding 42%. The school enjoyed a continued high pass rate at 98%.
Supported by first class careers and vocational planning programme at President Kennedy School's Post 16, a greater number of students are moving on to study vocational subjects in professions such as nursing and other medical related subjects, which are geared towards brighter career prospects later on.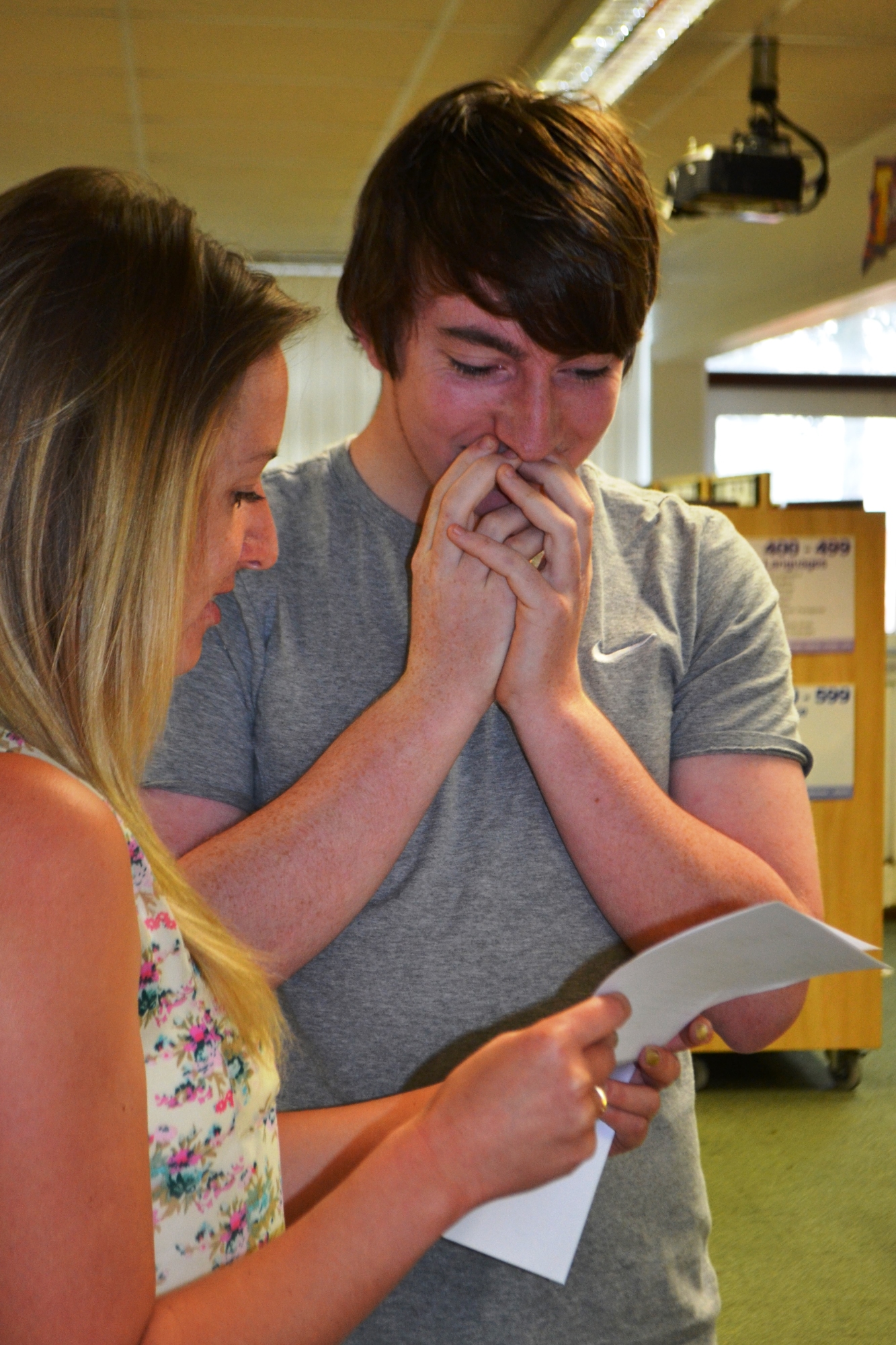 Head of Post 16, Nick Mort commented, "We are extremely proud of the continued success of our students; their hard work and effort has been rewarded once again. Each and every student is closely monitored and their abilities are stretched so that they can secure the future that they work so hard for. We wish them well as they move on to the next stage of their educational journey."