OPEN EVENING PRESENTATION Listen to why President Kennedy School could be the next step in your child's educational journey.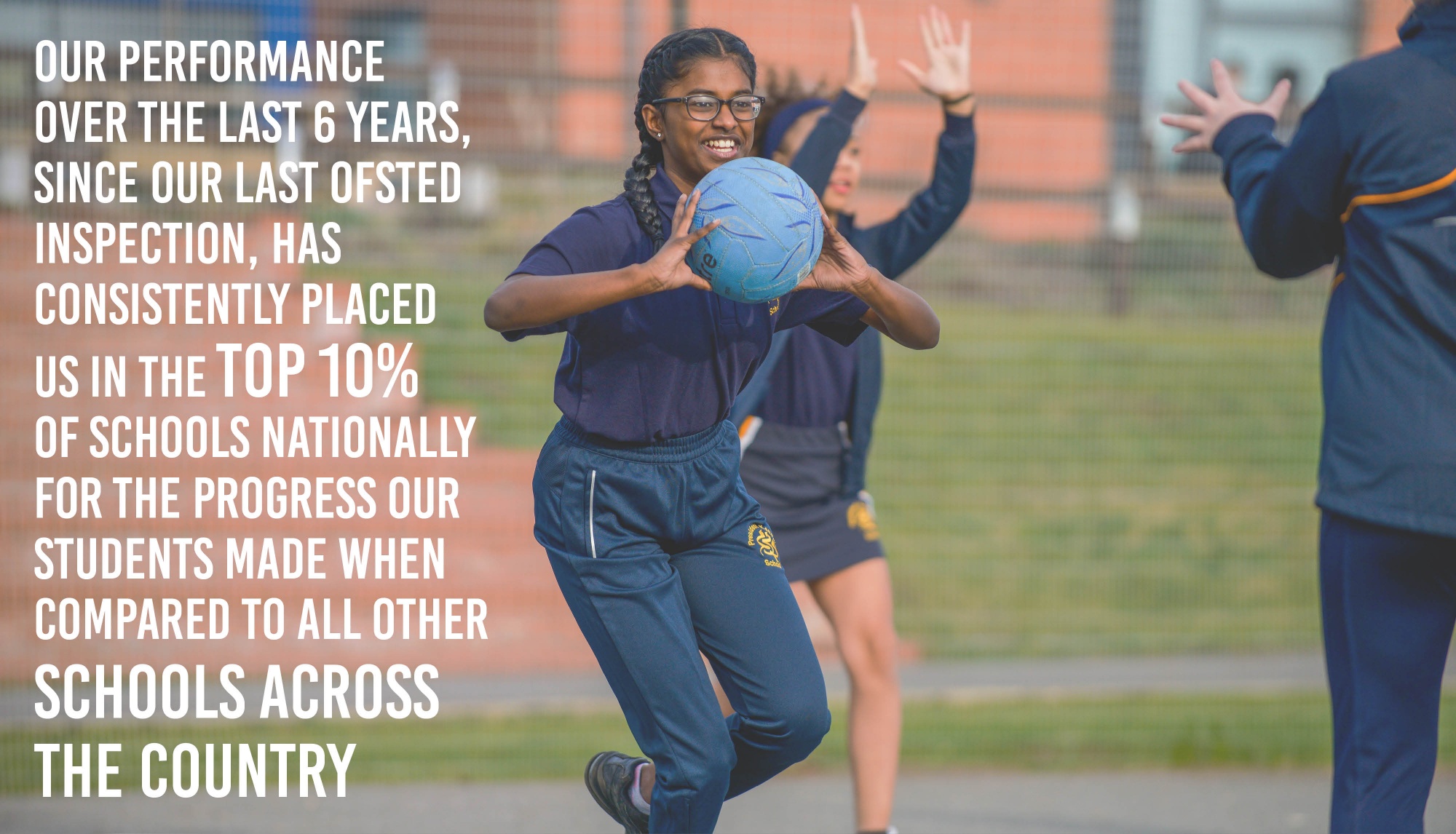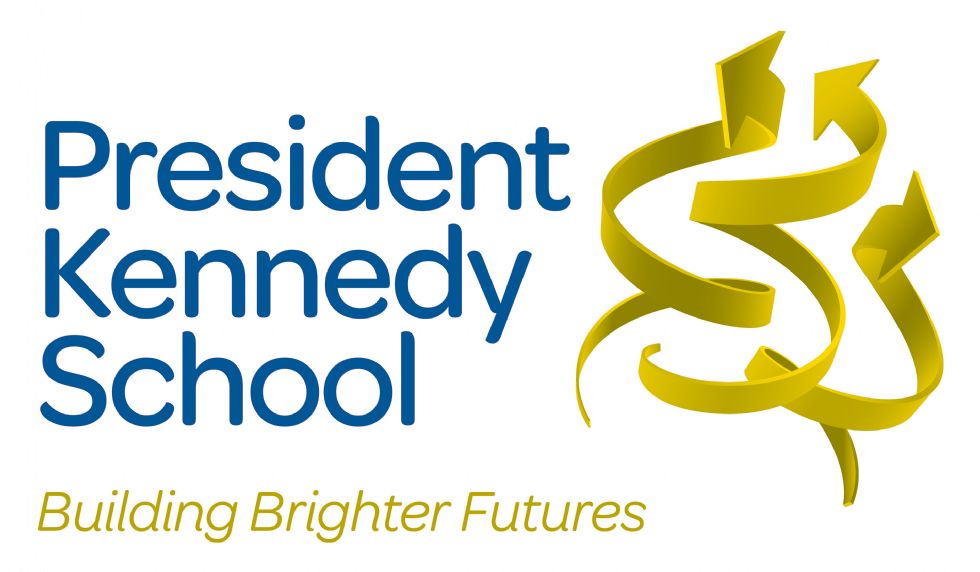 Open Evening Presentation
Welcome to our Open Evening Presentation. We would like to invite you to listen to Mr Clayton (Headteacher of President Kennedy School), Mrs Alexander-Weller, (Director of The Bridge, Year 7) and Molly (Post 16 Student) and Haroun (Year 8 Student) as they talk about how President Kennedy School 'Builds Brighter Futures' for all our students.
President Kennedy School is rated Ofsted Outstanding and the presentation highlights the range of world class opportunities and experiences, in and beyond the classroom, for President Kennedy Students.
Listen to why President Kennedy School could be the next step in your child's educational journey.
Thank you from all at President Kennedy School.
Images shown within the video were captured before Covid-19 restrictions were in place.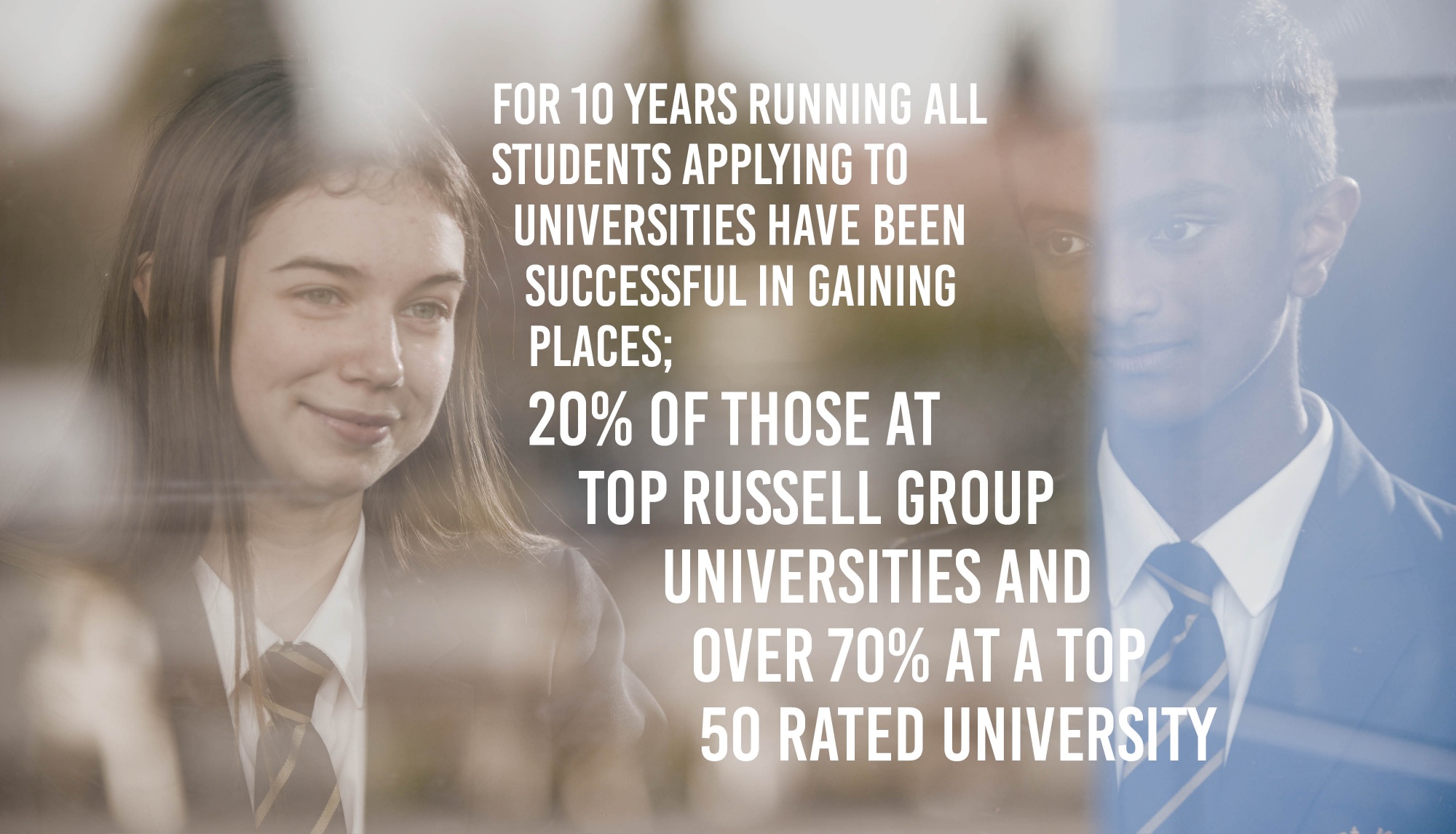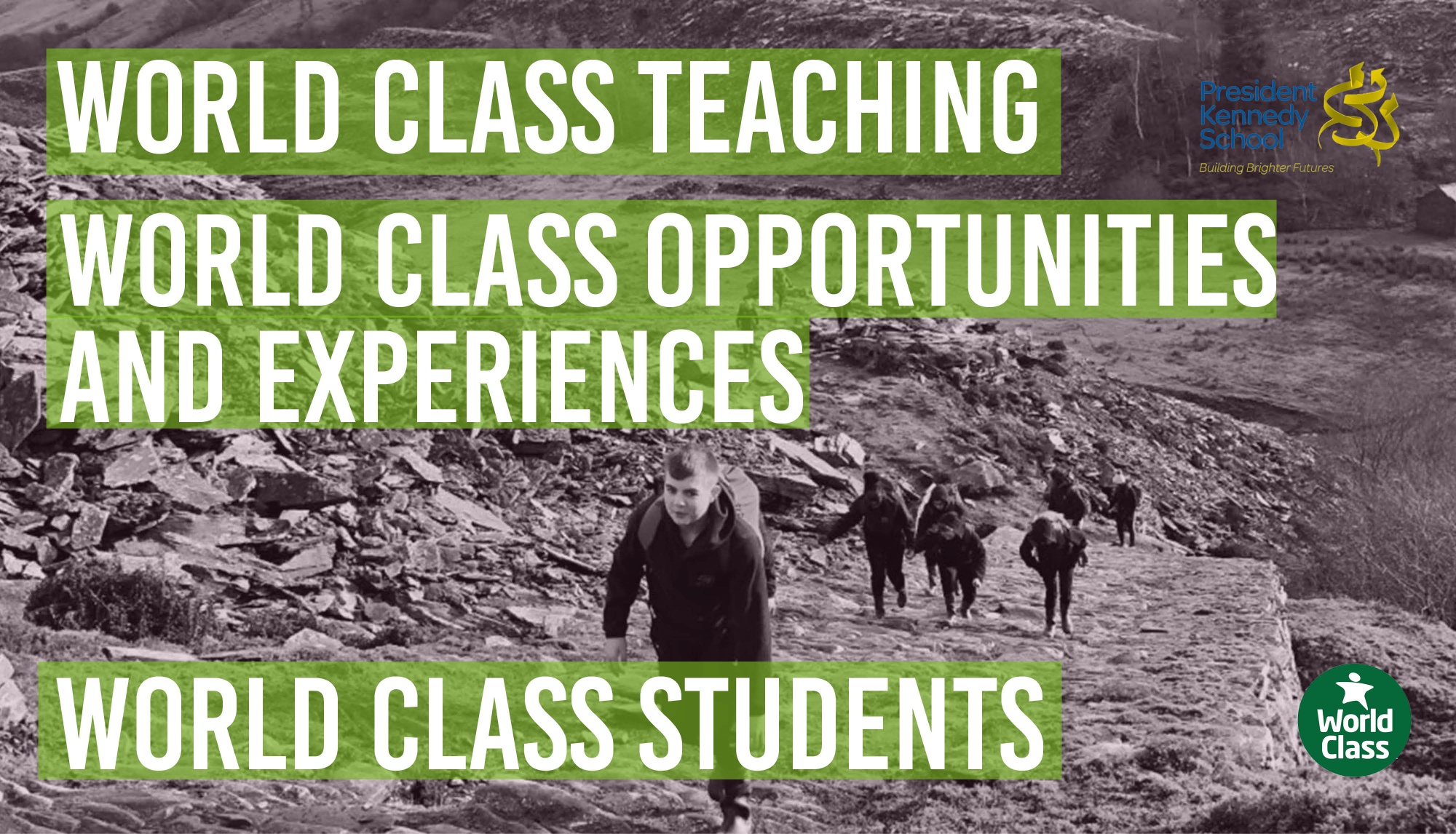 ---
Our new dedicated Open Evening website page will be our way of sharing as much information as possible with you and your child.
This webpage gives us the opportunity for you and your child to familiarise yourself with President Kennedy School in a virtual context. We hope that this will also give you some clarity about what to expect when your child starts secondary school.
This webpage and Prospectus will also inform you of the range of outstanding learning and enrichment opportunities and highlights the outstanding ethos and expectations here at President Kennedy School.
We hope you will find this informative. Please do not hesitate to contact us at school with any queries.
We will be updating information over the next few weeks, so please do revisit this page.
---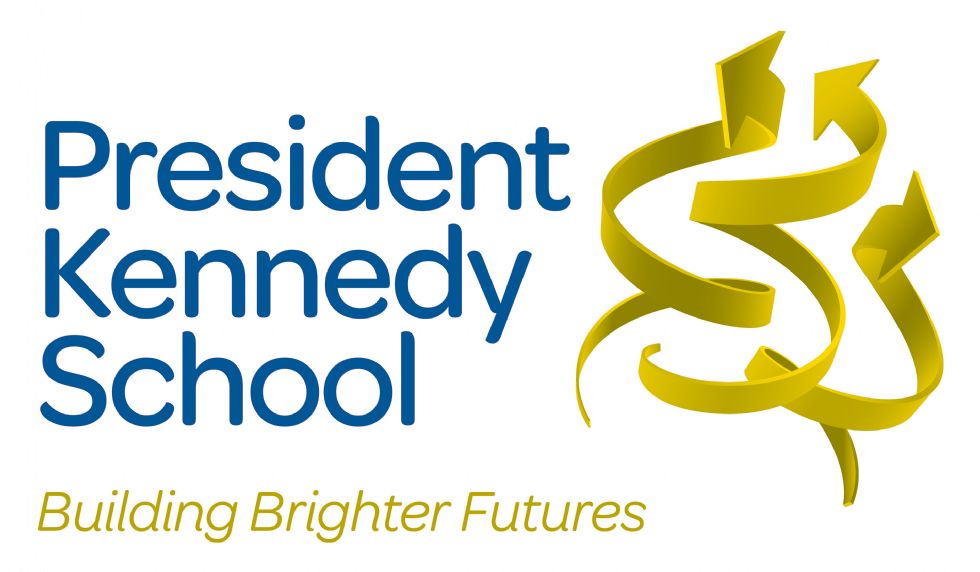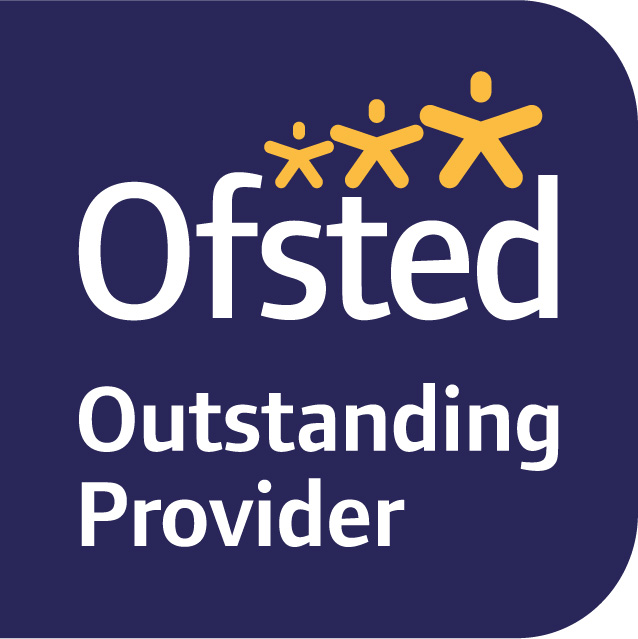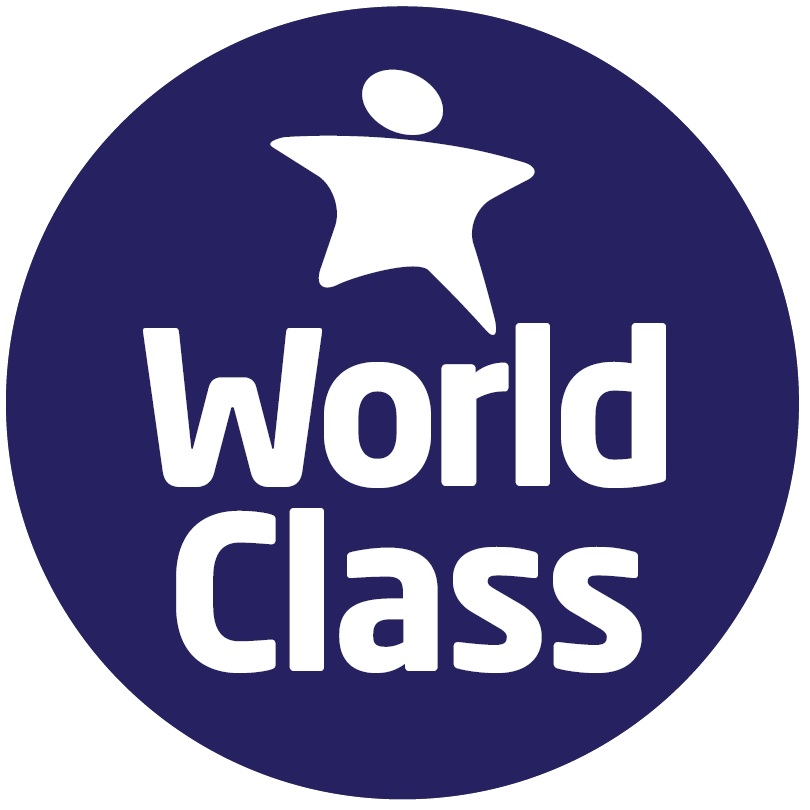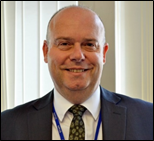 Dear Parent/Carer
We would like to extend a warm welcome to our 'Virtual' Open Evening. Unfortunately, due to Government guidance on large gatherings, we are unable to host our usual Open Evening event at school and meet you all personally. However, I am sure you will find our new website page informative and reassuring for you as parents, as you start to make decisions on your child's education and school career.
Here at President Kennedy School we understand this is such an important decision for you as parents and that is why we have invested so heavily in 'The Bridge', our dedicated Year 7 school. The Bridge has been welcoming students for the last 10 years and during this time it has been widely praised by parents, the educational press, OFSTED and education specialists for setting the national standard for transition between primary school and secondary school. We regularly host visitors from schools all over the country. The Bridge's team of specialist staff have developed a reputation for providing the very best educational environment for each and every one of our students. The Bridge provides a safe, nurturing and personalised educational experience which ensures that academic progress is at the heart of its provision.
Please take the time to explore our Open Evening website page where you will find out what The Bridge offers and become familiar with The Bridge staff. More importantly, you will hear what students themselves say about their transition experience and how The Bridge has helped them to grow and develop into exceptional and confident young people.
Open Evening Website Page
On our new designated Open Evening website page, you will have the opportunity to listen to my welcome message to this year's new and prospective Year 7 parents, where I outlined our approach for providing the very best education for your child. You will be introduced to a variety of staff from across the school and experience a virtual tour of our state-of-the-art school building. This tour was made by year 7 students as part of a STEM project. You can also read about our successful and outstanding exam performance at both A Level and GCSE. Finally, you will meet a number students from The Bridge and see for yourself why President Kennedy School is the school of first choice in our community.
Open Evening Experience
We are more than aware why attending an Open Evening is so important, not only for you as parents but for the students themselves. It provides you with an opportunity to have a 'feel' for our school, where you can feel the honesty, passion and warmth that radiates naturally from our students and staff. We will try our best to provide you with this experience. From Tuesday 29th September you will have access to your 'Open Evening Experience' where you be able to watch a compilation video of the range of world class experiences President Kennedy School has to offer.
Open Evening Presentation
On Tuesday 29th September, you will be able to access a presentation by myself and Mrs Alexander-Weller (Director of the Bridge) and listen to Post 16 students talk about their incredible school journey, and, last year's Bridge students too. Information on how to access this will be posted on the school Open Evening website page very soon.
At President Kennedy School we are passionate about Building Brighter Futures for each and every one of our students. We are delighted that our school is judged outstanding in all areas by Ofsted and was awarded World Class Schools status in 2016 and re-accredited in 2019. We continue to be oversubscribed for Year 7 and have a waiting list for places in The Bridge.
This year, the school has again achieved excellent examination results at A Level and GCSE and many of our students have secured their first choice of university, apprenticeship or Post 16 Select. In addition to academic achievement, you will, no doubt, be keen to learn about the additional opportunities we offer. On the website page you will see for yourself our wide variety of enrichment activities, including a comprehensive sports itinerary (involving professional coaches) and our ever popular Performing Arts programme (led by specialist staff) and how our state-of-the-art facilities in our building enhance these opportunities further.
We hope that you find our new Open Evening website page informative and enjoyable, and that it helps support an important decision for you as parents/carers. Please do not hesitate to contact us if you require any further information.
Yours faithfully,
Mr N Clayton - Head Teacher
---
Introduction to The Bridge
Please watch Arya in the video below explain how being in The Bridge will bring out the very best in you during your first year at President Kennedy School!