Coronavirus Update - Letter from the Headteacher Regarding Covid Cases Update - Wednesday 22nd Sept 2021​​​​​​​
Please see the letter below regarding a Covid cases update from the Headteacher dated Wednesday 22nd September 2021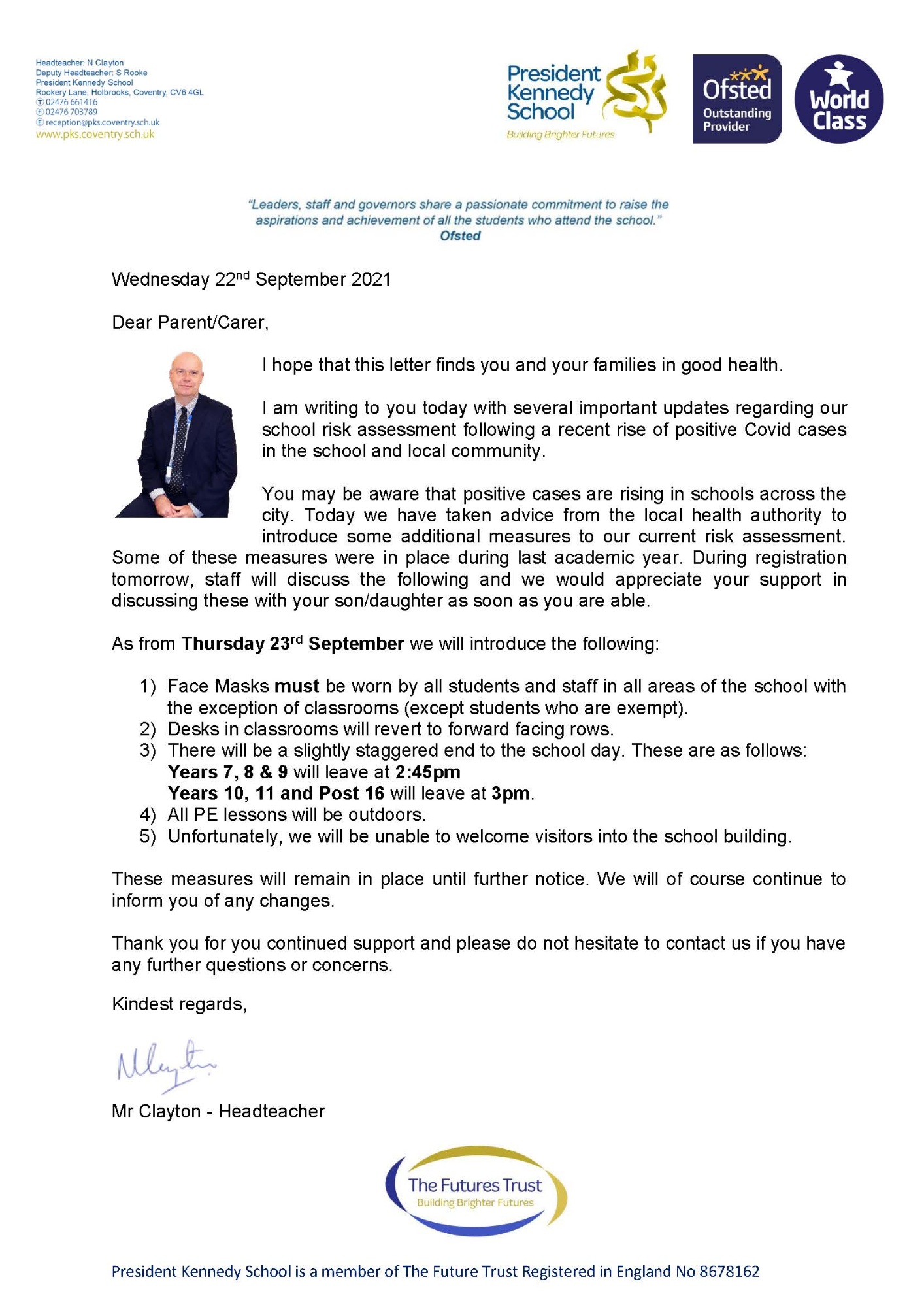 ---
Please see letter below from the Headteacher dated 9th September 2021 regarding welcoming students back to school in September 2021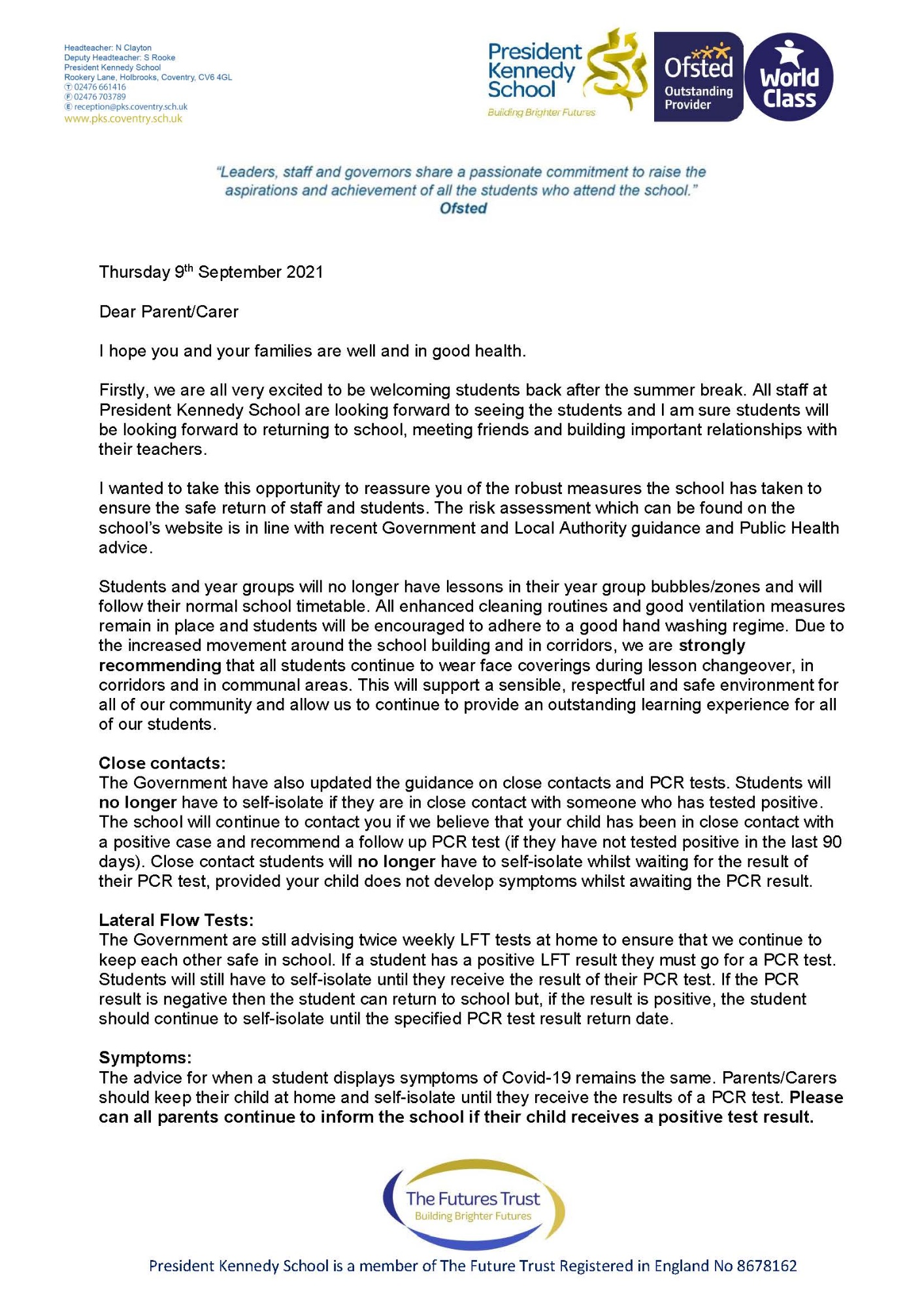 ---
Please see documents at the bottom of this page relating to updated guidance from the Department for Education relating to contact tracing
---
Arrangements for Lateral Flow Testing in September
Attachments mentioned in the letter below can be found at the bottom of this page.

---
COVID-19 - Arrangements from 19th July
until the end of term
Following advice from Coventry City Council, this is to confirm that schools are to continue with their current Risk Assessments until the end of this term.
This will mean that from Monday 19th July all students and staff will continue to wear face coverings in communal areas in school (unless exempt).
This will also include continuing with contact tracing for any positive school cases for the remainder of term and for 5 days after term ends.
Kind regards, President Kennedy School
---
Letter from the Headteacher -
14th May 2021
---
Update on Free School Meals
National Voucher Scheme
Dear Parents and Carers
This is to update you on the latest information regarding free school meals and the introduction of the Government's National voucher scheme with effect from Monday 18th January for a 4 week period, which will take us up to February half term.
The school is currently waiting for access to the system to place an order for the vouchers.
The School intends that the vouchers will be issued in two separate voucher instalments covering a two week period, as follows:
1. A £30 eCode will be provided towards the end of this week; this will cover the two week period Monday 18th January to Friday 29th January;
2. A second £30 eCode will be provided during the week commencing 1st February; this will cover the two week period Monday 1st February to Friday 12th February.
We appreciate this will mean a delay in vouchers being issued this week. Please do not hesitate to contact the school if you require any support by emailing info@pks.coventry.sch.uk.
Kind regards, President Kennedy School
---